3 Texas Churches Sue FEMA Over Policy Banning Churches From Receiving Harvey Disaster Relief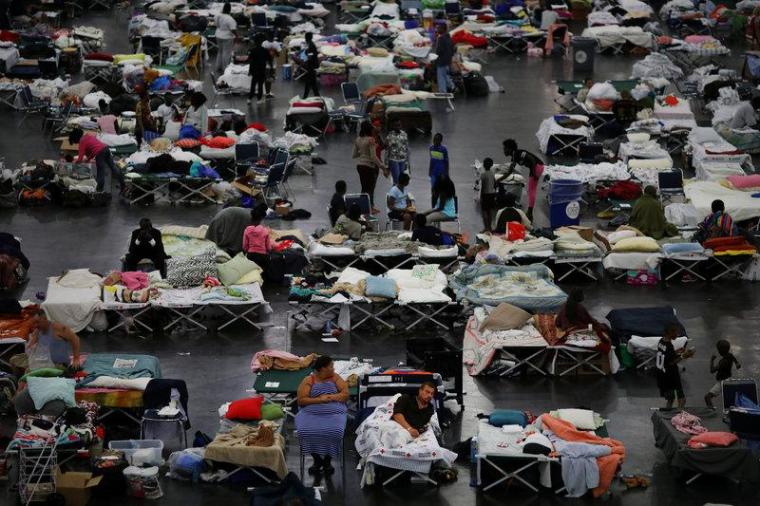 Three churches in Texas have sued the Federal Emergency Management Agency over its policy of not providing aid to religious institutions following the devastation caused by Hurricane Harvey last week.
"After the costliest and most devastating natural disaster in U.S. history, the government should come to the aid of all, not leave important parts of the community underwater," said Diana Verm, counsel at the nonprofit, public-interest law firm Becket.
"Hurricane Harvey didn't cherry-pick its victims; FEMA shouldn't cherry-pick whom it helps."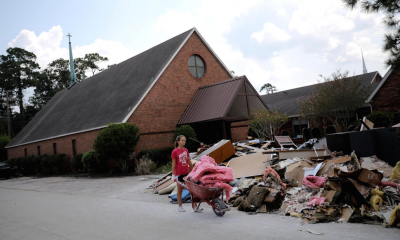 Harvest Family Church, Hi-Way Tabernacle, and Rockport First Assembly of God are all arguing that they deserve disaster relief, just like other nonprofits, including museums and zoos.
FEMA's policy blocks churches and other places of worship from receiving aid, due to the separation of church and state.
The policy has been questioned during a number of other natural disasters in the past, such as when Superstorm Sandy ravaged New York back in 2012.
Becket, which filed a lawsuit in Houston federal court against FEMA on behalf of the churches, argued that FEMA's policy violates the Constitution.
"FEMA has previously praised churches and religious ministries and the valuable shelter and aid they provide to disaster-stricken communities, and regularly uses houses of worship to set up relief centers," the group said.
"In fact, just as it did after Hurricanes Rita and Ike, FEMA and local government agencies are currently using Hi-Way Tabernacle to shelter dozens of evacuees, distribute meals, and provide medical care. Yet Hi-Way is not eligible for relief for the three-foot flood it suffered in its sanctuary, simply because it primarily uses its building for religious purposes," it added.
Verm insisted that houses of worship are playing a vital role in helping Texas recover from Harvey, and deserve to receive assistance from FEMA.
"It's time for FEMA to start helping the helpers, not continue a policy of irrational discrimination against churches," she said.
During the Sandy-FEMA debate in 2013, some, such as The New York Times' editorial board, spoke out against proposed amendments to the Robert T. Stafford Disaster Relief and Emergency Assistance Act aimed at making churches eligible for disaster relief.
"Supreme Court rulings interpreting the First Amendment's prohibition against establishment of religion have long barred the direct use of tax money to build, repair or maintain buildings devoted to religious services or other religious activities," The New York Times said back then.
Pastor Paul de Vries, president of New York Divinity School, told The Christian Post in February 2013 that it's unfair FEMA's policy helps nightclubs, but not churches.
"There are rowdy beer halls, sleazy nightclubs, and smutty 'adult' stores, even witchy botánica businesses — all open and thriving again because of generous grants from the tax-payers' pockets; American money conveniently channeled by the IRS and FEMA for the restoration of thousands of homes and businesses, including godless establishments," de Vries wrote of the situation in New York at the time.
"The church buildings suffering the same damage are still 'disqualified' from these grants because churches lead people to God. Ironically, it was the God-centered churches who were the first to help others immediately after Superstorm Sandy — with generous physical, emotional and spiritual help many days or weeks before aid from any other sources, government or private," he added.