'God raises up those in authority': 4 highlights from Mike Johnson's first speech as House speaker
God raised up Congress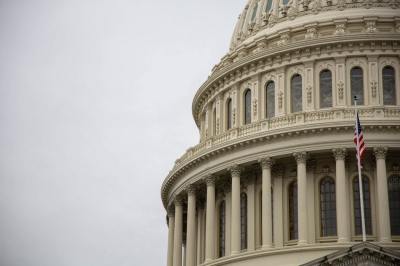 A devout Baptist, Johnson said that he does not "believe there are any coincidences in a matter like this," saying that "the Bible is very clear that God is the One that raises up those in authority."
"He raised up each of you, all of us," Johnson said to his Republican and Democrat colleagues. "I believe that God has ordained and allowed each one of us to be brought here for this specific moment and this time."
"This is my belief. I believe that each one of us has a huge responsibility today to use the gifts that God has given us to serve the extraordinary people of this great country and they deserve it."
Johnson said God called Congress to help "ensure that our Republic remains standing as the great beacon of light and hope and freedom in a world that desperately needs it."
Johnson spoke about the national motto "In God We Trust" and how the words were placed in the House chamber as a conscious rejection of communism during the Cold War.
He stressed the value of the Declaration of Independence and its statement that "all men are created equal" by God, quoting Christian writer and apologist G.K. Chesterton, who once said that "America is the only nation in the world that is founded on a creed."