4 Myths About North Carolina's Transgender Bathroom Bill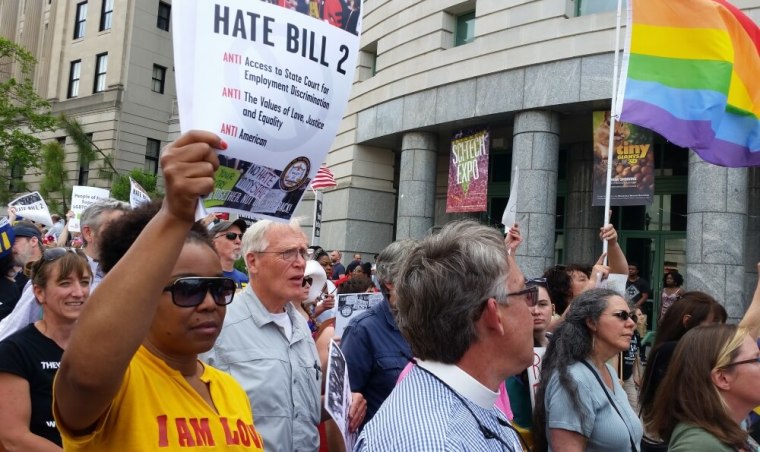 Much controversy and backlash has arisen in the last month since lawmakers in North Carolina passed HB 2, a law that prevents city and local governments from enacting ordinances that force businesses to allow biological men into women's restrooms and vice versa.
Because the mainstream media has lambasted the law as being one that is "discriminatory" and "anti-LGBT," many have been led to oppose the legislation based on ill-conceived knowledge about the law.
Below are four myths that have arisen as a result of opposition to the law.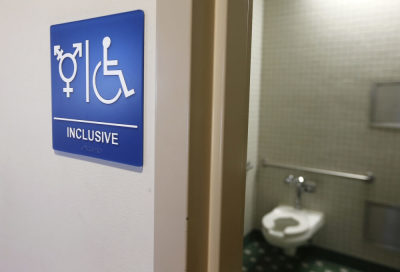 The law affects all public bathrooms in North Carolina.
Mainstream media reporting about North Carolina's HB 2 has largely stated that the law prevents transgender individuals from using public bathrooms throughout the state that don't correspond with the gender on their birth certificates.
Although the law does affect state government-managed bathrooms, many media organizations have not noted in their reporting that businesses and other private institutions across the state are still free to create their own bathroom policies.
A New York Times report following the passage of the law in March states that the legislation is a "wide-ranging bill barring transgender people from bathrooms and locker rooms that do not match the gender on their birth certificates."
Apparently that statement alone was enough to fool the Acton Institute's Peter Johnson, a libertarian-leaning conservative who wrote an op-ed published by The Federalist on Monday. Johnson's op-ed implied that the law applies to all public restrooms in the state.
After getting much heat for mischaracterizing the law from conservatives like Heritage Foundation's Ryan Anderson, Johnson wrote a follow-up piece to explain that he was led to a faulty conclusion about the law thanks to the wording in the aforementioned New York Times article
"I formed my opinion based on mainstream media characterizations of the law," Johnson wrote in his follow-up post.
He also included excerpts from The Washington Post and CNN. CNN reported that the law "puts in place a statewide policy that bans individuals from using public bathrooms that do not correspond to their biological sex."
The law forces businesses to comply.
In his initial op-ed, Johnson also wrote that one of the reasons he opposed the law was because businesses should be allowed to set their own bathroom policies.
However, the law explicitly protects businesses' rights to create their own bathroom policies and protects businesses from being punished by local governments for not allowing biological men into women's restrooms or vice versa.
This means that the Planet Fitness in Charlotte is still free to open its men's and women's locker rooms to transgender individuals.
"In the [first] article, I stated that the bill 'bars people in North Carolina from using bathrooms that do not match their birth sex,'" Johnson explained in his correction piece. "This is incorrect. The law only regulates bathroom usage in public facilities — not in private businesses."
The law removes existing protections for individuals in North Carolina.
Many critics of the bill claim that it takes away the rights of the LGBT community. However, as North Carolina Gov. Pat McCrory pointed out, the law does not actually remove any existing discrimination protections under the state's law. Granted, the law also doesn't add protections based on sexual orientation or gender identity.
"Contrary to the gossip and tale-bearing, the new law in North Carolina is not discriminatory. In fact, it established a state-wide anti-discrimination policy every bit as strong as the federal government's," Mark Creech, executive director of the Raleigh-based Christian Action League of North Carolina Inc., wrote in a Christian Post op-ed. "It did nothing to take away existing protections in state law. And it provided that private businesses can still offer reasonable accommodations for transgender people."
Conservatives started the fight.
Washington Post columnist and Fox News pundit Charles Krauthammer, a conservative, argued that conservatives in North Carolina created HB 2 as a "a solution in search of an issue." He also claimed that the transgender bathroom issue has become a national topic only because "Republicans in North Carolina decided it was a problem."
However, the North Carolina law did not "search for an issue." Rather, it reacted to, and effectively struck down, a highly-opposed non-discrimination ordinance passed by liberal city lawmakers in Charlotte, which would have forced private businesses, institutions and other places of public accommodation in the city to open all restrooms to transgender individuals.
The North Carolina lawmakers reacted by passing the law, which protects the rights of business owners to establish their own bathroom policies.