$60 Per Aborted Baby, Planned Parenthood Tells Congressional Investigators; That's Illegal, Critics Say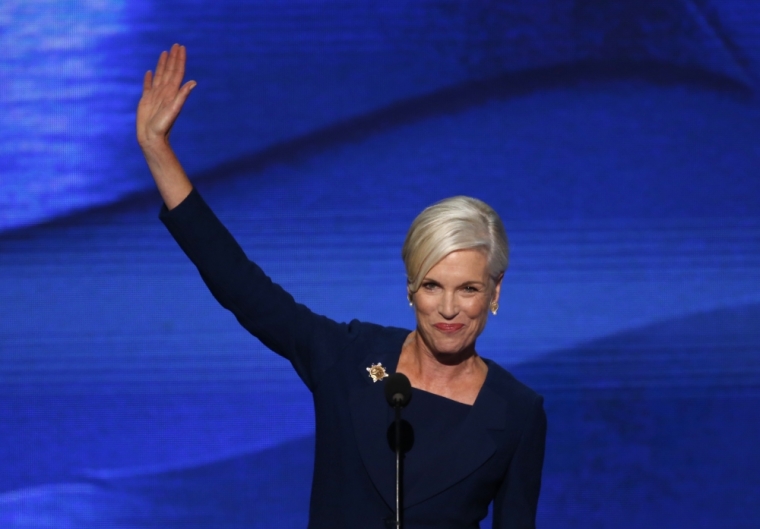 Planned Parenthood President Cecile Richards admitted to Congress on Thursday that a Planned Parenthood clinic involved in fetal tissue research currently sells aborted baby body parts for $60 per baby, which critics say far exceeds what is allowed by law for reimbursement costs.
Planned Parenthood also released a report on the series of undercover videos appearing to show Planned Parenthood's involvement in the illegal harvesting and selling of aborted baby parts. The report, paid for by Planned Parenthood and from a liberal research group that has conducted opposition research for the Democratic Party, claims the videos falsely represent Planned Parenthood.
In a letter sent to congressional leaders addressing the recent undercover video series produced by the Center for Medical Progress that attempts to expose legal violations within the the abortion giant's fetal tissue reimbursement practices, Richards claimed that CMP's videos are nothing more than a "smear" campaign and asserted that her organization has violated no laws.
As the CMP videos have attempted to show high-ranking officials from Planned Parenthood and its partnering companies talking about maximizing the compensation received for selling fetal tissue specimens and how to avoid legal consequences, Richards asserts that the videos are deceptively edited and nothing more than a three-year attempt by "anti-abortion extremist" David Daleiden to "entrap" Planned Parenthood staff in "illegal conduct."
As it is illegal for abortion clinics to profit off of the sale of aborted baby parts, four congressional committees have opened investigations into Planned Parenthood's reimbursement practices. Richards told Congress that only one percent of Planned Parenthood's affiliates are involved in fetal tissue research, with only one clinic currently selling fetal tissue specimens to tissue procurement organizations (TPO).
When the Center for Medical Progress' first undercover video was released in July, there were at least five Planned Parenthood affiliates being reimbursed for fetal tissue. But for varying reasons, four of them are no longer involved in fetal tissue research.
By law, abortion clinics can receive compensation for fetal tissue specimens, only if the compensation is to offset actual costs. Richards maintains that Planned Parenthood affiliates have abided by that law.
"The California affiliate receives a modest reimbursement of $60 per tissue specimen from the TPO, and the Washington affiliate receives no reimbursement. The four other affiliates whose programs ended after the release of the videos received lesser but comparable amounts," Richards wrote. "The affiliate working with the research laboratory received no reimbursement. The others received reimbursements from TPOs ranging from $45 to $55 per tissue specimen."
"In every case, the affiliates report that these amounts were intended to recover only their costs, as allowed under the federal law and our guidance," Richards added.
Daleiden, the founder of CMP, issued a statement in response to Richards' letter. He argued that it is illegal for Planned Parenthood to receive even $60 as compensation from fetal tissue because the clinic takes on very little cost when providing specimens to TPOs.
"When a Tissue Procurement Organization handles all dissection, packaging, and shipping of fetal organs, and all Planned Parenthood does is spend 10 minutes consenting a patient, the $60 per body part harvested quickly adds up to illegal baby parts profit for Planned Parenthood," Daleiden wrote.
Earlier this week, Republican Texas Sen. Ted Cruz, a former associate deputy attorney general at the U.S. Department of Justice, said that selling fetal tissue for profit is a federal felony that carries a 10-year jail sentence.
Richards also addressed another concern raised by the videos, which is that Planned Parenthood doctors change their abortion methods and use partial-birth abortions in order to better harvest intact baby organs, which would fetch a higher price from the tissue procurment organizations. Richards rejected that claim.
"In performing the selected method, a physician may need to make multiple adjustments to the method as the surgery proceeds," Richards explains. "These adjustments are clinical judgments — not a change of method — made by the physician as the abortion proceeds and are always intended to achieve the woman's desired result as safely as possible."
"Specifically, our guidance provides that there be 'no substantive alteration in the timing of terminating the pregnancy or of the method used was made for the purpose of obtaining the blood and/or tissue,'" Richards continued.
Daleiden is not sold on Richards' explanation.
"Planned Parenthood CEO Cecile Richards makes two key admissions today in Planned Parenthood's letter to Congress: that Planned Parenthood gets paid $60 per baby body part harvested, and that Planned Parenthood doctors alter their abortion procedures to get higher-quality body parts," Daleiden stated. "And when a Planned Parenthood doctor manipulates the abortion to get higher-quality baby parts, they are prizing Planned Parenthood's financial interests ahead of women's health."
Richards letter relies on an investigation commissioned by Planned Parenthood and conducted by the firm Fusion GPS. That report states that the CMP videos "do not present a complete or accurate record of the events they purport to depict." The investigation concludes that since the videos are cut and edited, they can not be relied upon as evidence for official inquiries.
However, questions have been raised about the objectivity of the Fusion GPS report. As The Weekly Standard reports, Fusion GPS has strong ties to the Democratic party and also has a history of conflicts with social conservatives donors. Weekly Standard also suspects that Fusion GPS harassment of conservatives is on behalf of the pro-abortion Obama campaign.