70 Percent of ISIS Fighters Only Have Most 'Basic' Islam Knowledge, Leaked Documents Reveal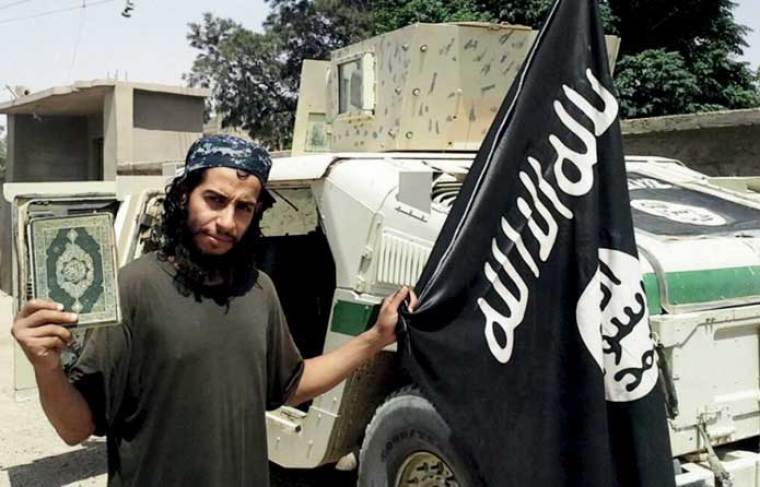 Thousands of leaked Islamic State documents carrying employment forms show that most of its recruits from its earliest days came with only the most basic knowledge of Islam, and the terror group was happy they could easily be indoctrinated.
More than 3,000 documents acquired by the Syrian opposition site Zaman al-Wasl and shared with The Associated Press reveal that 70 percent of recruits in 2013 and 2014 were listed as having just "basic" knowledge of Sharia, around 24 percent were categorized as having an "intermediate" knowledge, and just 5 percent were advanced students of Islam.
Only five recruits were listed as having memorized the Quran, the newswire found.
The documents included the recruits' knowledge of Sharia, the system that interprets into law verses from the Quran and "hadith," or the sayings and actions of the Muslim Prophet Muhammad.
This suggests that Islamic State, also known as ISIS, ISIL or Daesh, prefers to recruit those who have little knowledge of Islam as they are more likely to promote violence with religious motives.
New recruits were shown ISIS propaganda videos on Islam, and the visiting imams repeatedly praised martyrdom, a 32-year-old European recruit was quoted as saying, "I realized that I was in the wrong place when they began to ask me questions on these forms like 'when you die, who should we call?'"
The former European ISIS fighter now describes himself as gay.
The newswire says it analyzed the ISIS entry form documents of around 4,030 foreign recruits who crossed into Syria in 2013 and 2014.
"My religious beliefs had nothing to do with my departure," one of the recruits, Karim Mohammad-Angad, told the court, before being sentenced to nine years in prison. His brother was involved in the November 2015 Paris attacks. "Islam was used to trap me like a wolf," he said.
ISIS is an offshoot of al Qaeda, and wants to establish a caliphate in the Levant region and beyond. While it is losing territory in both Iraq and Syria, from where it operates, it still has 18,000 to 22,000 fighters there despite some 13,000 airstrikes by the international coalition led by the United States, CIA director John Brennan said recently.
The group uses brutal methods to torture and punish those who it considers to be its enemies, including Muslims who do not believe in its version of Islam. Christians and other minorities are among its main targets.