72 Shot Dead in Chicago in Fourth of July Weekend Violence
A wave of violence in Chicago over the Fourth of July weekend left 12 people dead with at least 60 wounded, leading CNN host Piers Morgan to call on politicians to "stop this insanity" and pass gun control legislation.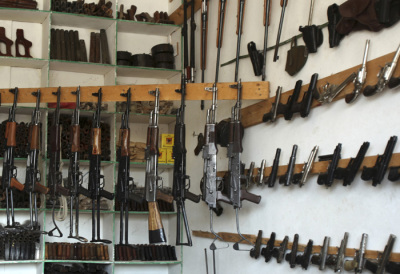 "While to date we've had significantly fewer shootings and significantly fewer murders this year, there's more work to be done and we won't rest until everyone in Chicago enjoys the same sense of safety," Chicago Police Superintendent Garry McCarthy said in a statement, adding that "no shooting or murder is acceptable."
The latest shooting took place on Sunday afternoon, where one man was killed and another was wounded. Another eight people died in an attack in West Side on Saturday, NBC Chicago reported. The report also shared details of the various incidents that rocked one of America's largest cities over the weekend, noting that so far no one has been taken into custody for the murders.
"That ought to be an alarm bell to all of us that we need strong laws that protect the public safety, especially when it comes to guns," Chicago Gov. Pat Quinn told reporters, according to The Associated Press. "It's time to end the violence."
Chicago continues experiencing high rates of violence despite its strict gun laws; there have been 211 homicides this year to date. This sparked CNN host Piers Morgan to post on Twitter: "Chicago's supposedly 'tough' gun laws are utterly pointless when states around it have weak gun laws. America needs to take federal action."
"Who is going to stop this insanity?" Morgan added in another message. "There will be more mass shooting atrocities in America soon. And more hollow words from cowardly politicians. Until the people say 'enough.'"
Morgan previously engaged in a fiery debate with Texas talk radio host Alex Jones over gun control, with the latter warning that a new civil war is coming if the government passes legislation tightening gun control.
"It doesn't matter how many lemmings you get out there in the street begging for them to have their guns taken. We will not relinquish them. Do you understand?" Jones warned.
Back in January, a teen girl who performed at President Barack Obama's inauguration festivities was fatally shot at a park in Chicago, only a mile away from the president's home there.
White House Press Secretary Jay Carney shared Obama's condolences and added: "It's a terrible tragedy any time a young person is struck down with so much of their life ahead of them, and we see it far too often. And as the president has said, we will never be able to eradicate every act of evil in this country, but if we can save any one child's life, we have an obligation to try when it comes to the scourge of gun violence."
The Obama administration has campaigned hard for stricter gun control in America, though others insist that gun laws are not the solution to the violence and that such legislation would only threaten Second Amendment rights.
Here is a related video:
More than 70 shot, at least 12 killed in Fourth of July weekend Chicago shootings