Actor Dennis Quaid 'Screamed at God' Begging for Help With Cocaine Addiction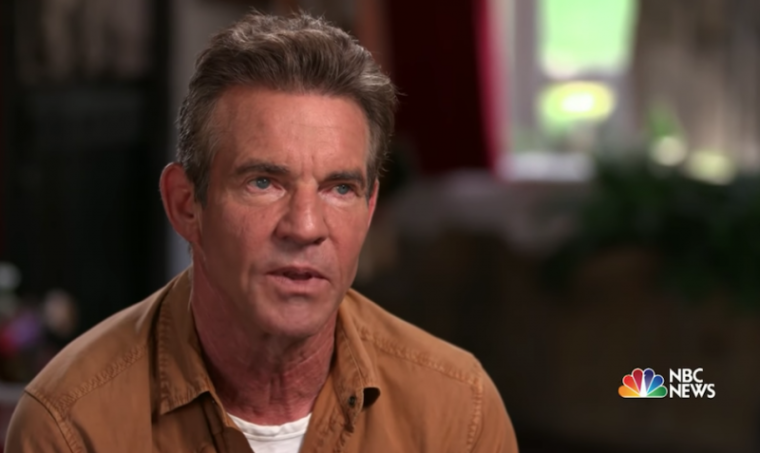 Actor Dennis Quaid, who starred in the recent faith-based film "I Can Only Imagine," revealed in an interview with "Today's" Megyn Kelly on Monday that one of the biggest struggles in his life was his cocaine addiction. He said he begged God for help.
In the wide-ranging interview, focused mostly on Quaid preparing to play former President Ronald Reagan in the upcoming film "Reagan," the actor took a look back at his decades-long career.
He had a successful career and worked with great actors and actresses but drug addiction almost brought him down.
"I grew up in the 60s, 70s, and there was a completely different attitude about it (cocaine) back then. Even in some movie budgets. But I kept roaring on," he said in the interview. 
"I was basically doing cocaine pretty much on a daily basis during the 80s. I spent many, many a night screaming at God to please take this away from me, I'll never do it again because I've only got an hour before I have to be at work," he continued.
"Then about four o'clock in the afternoon I would go 'oh that's not so bad.' I had a white light experience where I saw myself either dead or losing everything that meant anything to me."
Quaid checked himself into rehab and later kicked his addiction. He said over the next 10 years, he meditated and read various religious texts, including the Bible, Quran and Dhammapada.
The actor — who has three children from previous marriages, including a son with actress Meg Ryan — briefly spoke about his faith in the interview, saying, "I do have a deep faith."
"I grew up in a Sunday school in a Baptist church," he said. "Faith to me is not about being a boy scout or the center of this or that, that's what redemption is. It's about that knowingness, the wonderful feeling of being alive." 
Earlier this year, Quaid shared his thoughts on what Heaven will be like in an interview with The Christian Post. 
"After Arthur, I started having the thought of not judging anybody else and that included myself. Because you just let God take that over; let Him take care of that all. It frees you up in life," Quaid said at the National Religious Broadcasters' convention on Feb. 27, speaking about his role as Arthur Millard in the film about musician Bart Millard's life.
Quaid told CP that he had been thinking about the afterlife more since his role in the film.
"What do I imagine Heaven will be like? I think we all get a little taste of it here on Earth through prayer and meditation. That's actually the good news that's given — you feel it here on Earth. To imagine it? I don't know — that takes other eyes," he added.
The actor said that as he grew older he sought out "who was God?" and noted that Jesus has always been the one for him.
Watch Quaid's full "Today" interview below: