Adoptive Families Separated From Their Congolese Children Pressure Congress for Help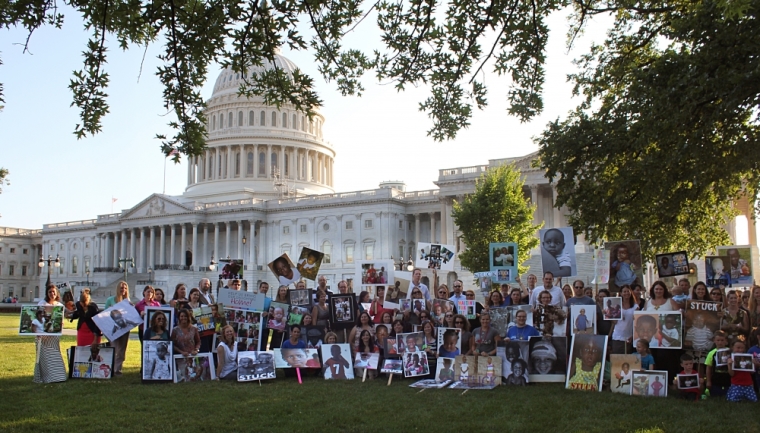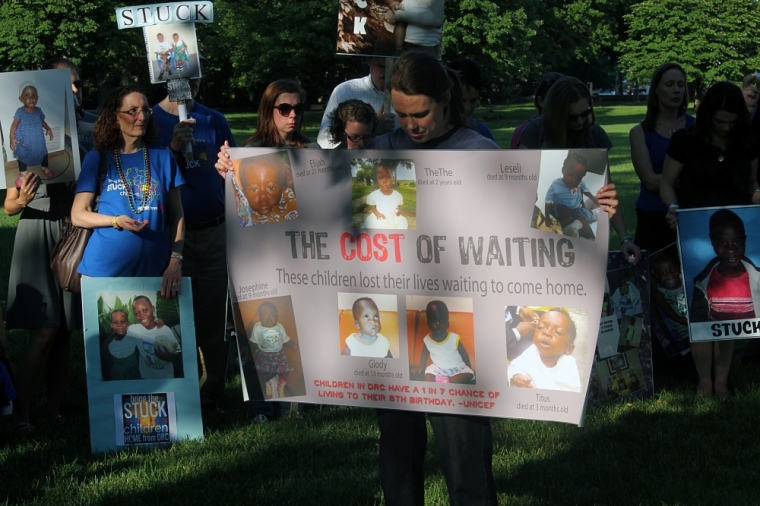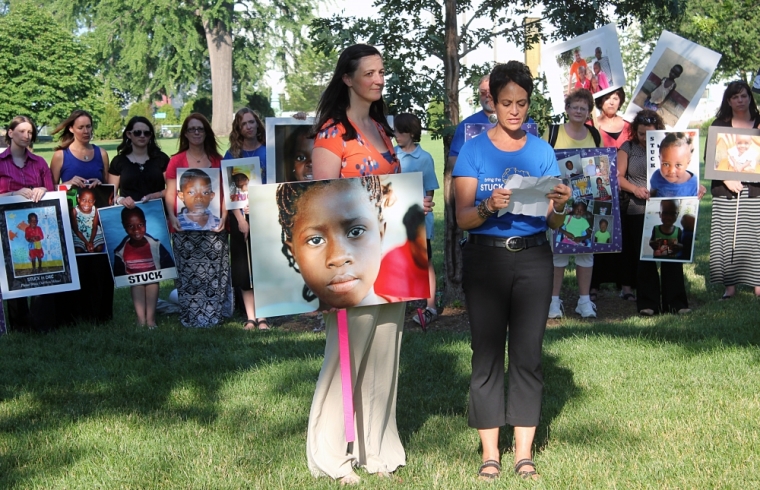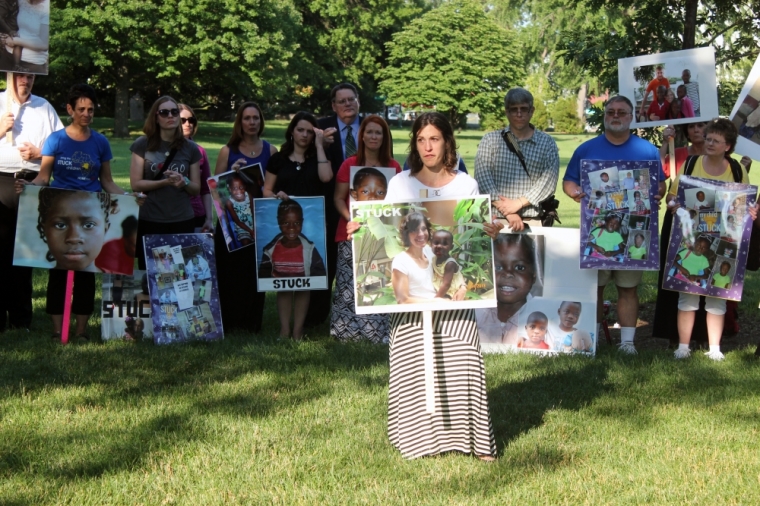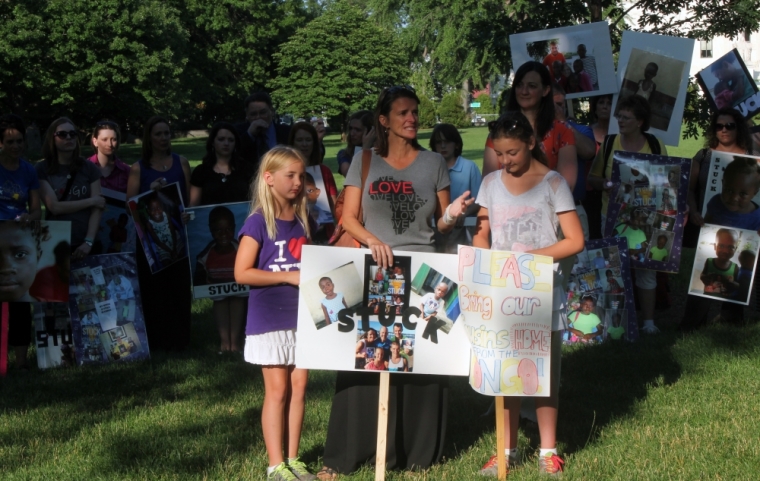 View Photos
WASHINGTON — Close to 800 children in the Democratic Republic of Congo are being blocked from uniting with their adoptive families in America. About 60 of those families met with members of Congress this week, asking them to pressure the U.S. State Department to get more involved.
For the families who have completed the adoption process, they are only waiting for an exit letter from the Congolese government giving their children permission to leave the country so they can unite with their family in America.
At least 10 children have died while waiting for their exit letter. About 41 other children are in critical condition and could suffer the same fate if they are not allowed to leave and get the care they need, Kelly Dempsey, counsel and director of Outreach and Advocacy for Both Ends Burning, told The Christian Post.
On Tuesday and Wednesday, the families visited with members of Congress to explain their plight and plead for help. On Tuesday night, they held a candlelight vigil outside the Capitol.
One of the biggest frustrations, adoptive parent Linda Scotto told CP is no one will "tell us why" this is happening. "There are no answers coming out of the [U.S.] State Department or the Congolese government."
Jenny Scott, a Christian missionary living in Guatemala, first adopted her son, Joseph, in January 2013, but has been unable to bring him home. He is currently living in an orphanage with 70 other children, even though he has a mother, father and three siblings waiting to welcome his into their home.
"Every day that he's there, his life is at risk," Scott said.
The emotional toil is "ridiculously hard," added April Lloyd, whose son, Samuel, was adopted in August 2013. The waiting, she added, makes it "hard to function daily."
The Democratic Republic of Congo is not the only nation where this is happening. There is "an epidemic in international adoption with stuck families all over the globe," Dempsey reminded.
The main reason this is happening, Dempsey explained, is "we haven't prioritized permanency for children anywhere in our government. We're doing tactical one-by-one cases instead of having a broad foreign policy that promotes and protects a child's best interest."
Brian and Erica Parker adopted two Congolese children, a son and a daughter, two years ago.
"It's so ridiculous," Erica Parker said, "we've been their mom and dad since November 2012. We have their visa. We have their passport. We have everything we need, but without that exit letter, they stay in their foster care environment."
The Parkers provide for their children financially but they cannot be with them to parent them in any other way.
"We've been financially responsible since November 2012. We're doing everything a parent can do, except touch them," Erica Parker explained.
Brian Parker added that he feels good that "some progress can be made" after meeting with members of Congress," but the U.S. State Department is "not really working on our behalf. We would like them to start."
The families have had at least one success story after their visit. On Thursday, the House Committee on Foreign Affairs passed resolution H.Res. 588, calling on the Democratic Republic of Congo to issue the exit letters and to "expedite the processing" for "medically fragile children."
Parents were not the only family members there. At least one brother, Finn Morrison, was with the group "to fight for my little sister."
"We've waited almost two years to get her home from Congo," he added. Finn is confident, however, that he will meet his sister one day, and when that happens, he will "run up, hug her, pick her up and twirl her around."