After Decades, Ted Cruz Finally Reunites With Pastor Who Led His Father to Christ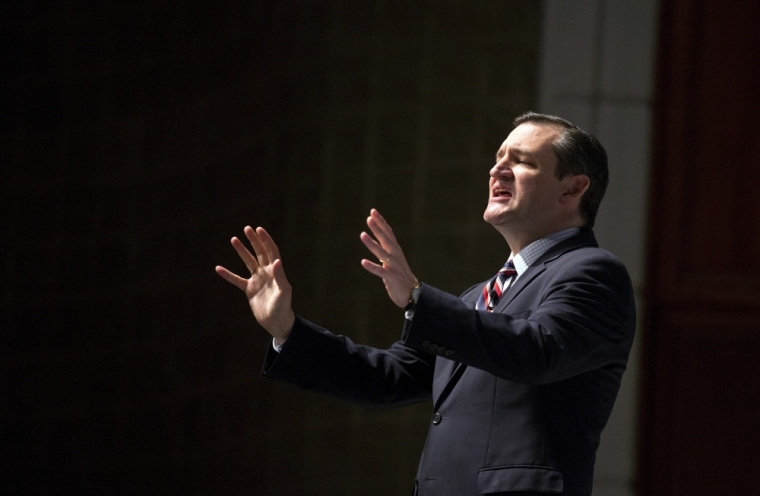 Republican presidential candidate and Texas Senator Ted Cruz reunited for the first time in decades with the pastor who baptized him and led his father to Jesus in the 1970s, during a campaign stop in Tennessee this week.
For Cruz, he saw his stop through Murfreesboro on Monday to speak at a campaign rally as being more than just an opportunity to share his conservative views with potential voters. As Cruz took the stage to speak to the crowd, he had just one question for the audience.
"I was told Pastor Gaylon Wiley was here. Is that right?" Cruz asked.
As it became apparent to Cruz that Wiley was in the audience, the conservative politician smiled and remarked, "I haven't seen brother Wiley since I was a kid. Brother Wiley led my dad to the Lord," which was followed by a huge cheer from the crowd.
"Brother Wiley baptized me when I was eight years old as a Christian," Cruz continued, followed by another cheer from the crowd. "So, I am really glad to be here in Tennessee."
Cruz credits Wiley, who has preached for over 40 years and moved to Tennessee 12 years ago, with not just baptizing him, his parents and leading his father, Rafael Cruz, to the Lord but also also credits Wiley for helping save the Cruz family from permanent separation.
If it were not for Wiley, Cruz said, it is very likely that the Cruz family would have never been reconciled after Rafael abandoned his wife and son when Ted was just three years old.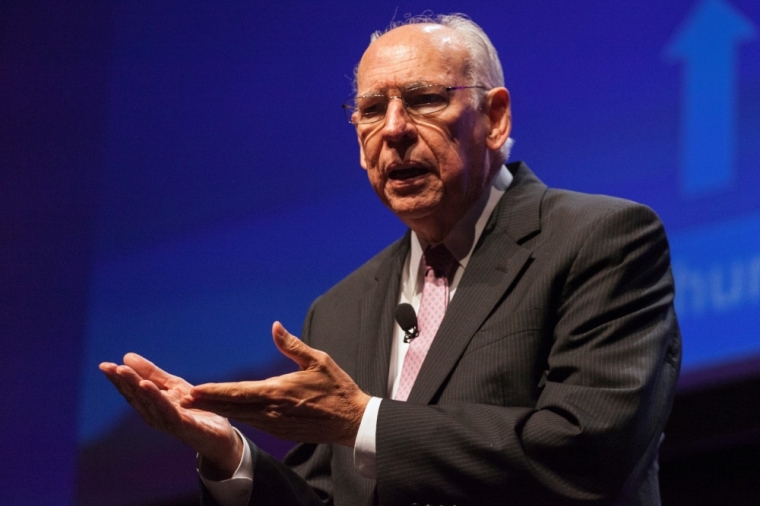 As Cruz has explained in many previous public speaking engagements, he and his parents were living in Canada during the 1970s and were involved in the oil and energy business. Although Cruz has stated that both of his parents had drinking problems, things were going well until Rafael cracked under the pressure of marriage and fatherhood, left his family and took off on a plane to Houston, Texas.
"When I was three years old, my father left my mom," Cruz told the crowd. "He decided he didn't want to be married anymore, he didn't want to be a father to his three-year-old son."
While living in Texas, Rafael Cruz was invited by a colleague to attend a church service at Clay Road Baptist Church. Cruz attended the church service and later gave his life to Jesus one night when Wiley stopped by Cruz's Houston living quarters to "deliver the mail."
After accepting Christ, Cruz, who is now a pastor himself, was forced to rethink his decision of abandoning his family and made the choice to return to Calgary to reunite with his wife and child.
"I had the privilege of talking to Rafael Cruz in the 1970s in a home just like Ted told today," Wiley told the WDTN local news channel covering the rally. "The Holy Spirit touched him such that he fell out of that chair, on his knees and prayed the sinner's prayer and changed his life. He flew back to Canada and got his family back together again."
After acknowledging Wiley, Cruz finished with his speech but was able to catch a personal moment with Wiley outside of his campaign bus before taking off for his next appearence.
Cruz's stop in Murfreesboro was one of just five Cruz campaign stops in Tennessee as he toured through the South this week. Cruz also visited Chattanooga, the Nashville suburb of Franklin, and attended a GOP dinner in Jackson on Monday, followed by an appearance in Memphis on Tuesday.
Although many presidential candidates have recently focused their campaigns in early primary states like Iowa and New Hampshire, Cruz has spent his time since the Fox News debate doing bus tours through Southern conservative states like Georgia, Alabama, Mississippi, Tennessee, Arkansas, Oklahoma and South Carolina— or as his campaign refers to as "Cruz Country."
Although Cruz has seen a slight surge in the polls following the debate, with an NBC News poll showing Cruz in second place with 13 percent of the Republican vote, the RealClearPolitics average of national Republican nomination polling puts Cruz in sixth place with 5.8 percent of the vote.