After Alfie Evans' Parents Share Fear of 'Execution,' Judge Sets Last Day for Baby's Life Support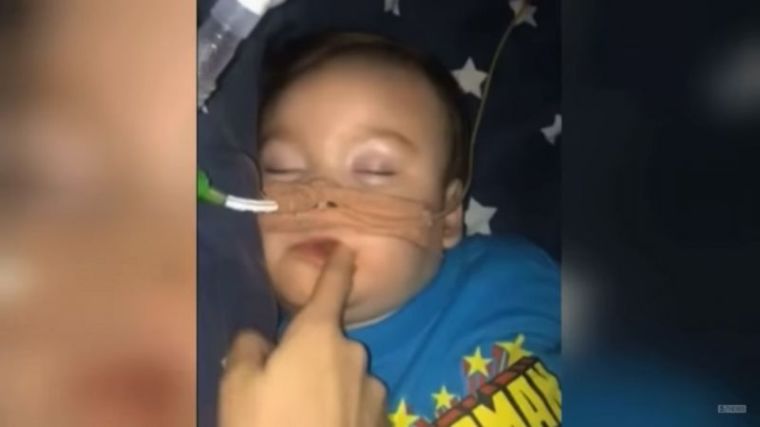 One day after the parents of 23-month-old toddler Alfie Evans shared their fears that their child will soon be "executed," a U.K. judge has set the date and time for when he will be taken off life support in hospital.
BBC News reported that High Court judge Justice Hayden decided on the date and time on Thursday, though the details cannot be shared with the public for legal reasons.
Evans has been receiving treatment at Alder Hey Hospital in Liverpool since December 2016, suffering from an undiagnosed degenerative brain disease that according to doctors has made further treatment "futile."
The parents, Kate James and Tom Evans, strongly protested an earlier decision in February by the High Court allowing Alder Hey to stop treating the toddler. Ultimately, they lost their case both at the Supreme Court and European Court of Human Rights.
Hayden noted that it was "profoundly unfair" what had happened to Alfie, but that all that doctors can do now is offer "good quality palliative care."
The judge added that during the case, Tom Evans had been "at times hot-headed and impetuous, but he delights in his son" and had "encountered an unfairness about which he can do nothing."
Explaining why the date of switching off life support needs to be kept hidden from the public, he added: "I remind myself how much of Alfie's life has been in the public domain, about which he has had no control.
"I wish to emphasize that at this point Alfie is entitled to his privacy at the end of his life."
The decision on Thursday came one day after Tom Evans wrote to express his fears on the closed Alfies Army Official Facebook page. The father stated:
"Was notified by legal team today that justice Hayden has listed the hearing for half 12 tomorrow even though my team asked for one week to go through paperwork.
"Tomorrow could be the day is executed as you can see on the vent he can clearly breathe when he wants to as well as cough, sneeze, yawn, stretch, swallow, spit etc.
"Alder Hey want to take this life from us, from him."
He admitted that his son was struggling, and was having frequent seizures, along with a urine infection and collapsed right lung.
The father declared that he would not be giving up, however.
"His features haven't changed, he hasn't stopped growing, he responds to as much as he can, he fights through seizures without any effect taking to him," he wrote.
"As I have said all along our son is not dying why should this have to happen to him?"
Notable Christian leaders, such as the Vatican's Pope Francis, have expressed their support for Alfie.
"It is my sincere hope that everything necessary may be done in order to continue compassionately accompanying little Alfie Evans, and that the deep suffering of his parents may be heard," Francis wrote on Twitter last week.
"I am praying for Alfie, for his family and for all who are involved."