American Atheists File Lawsuit Against Sheriff for Posting Easter Message on Facebook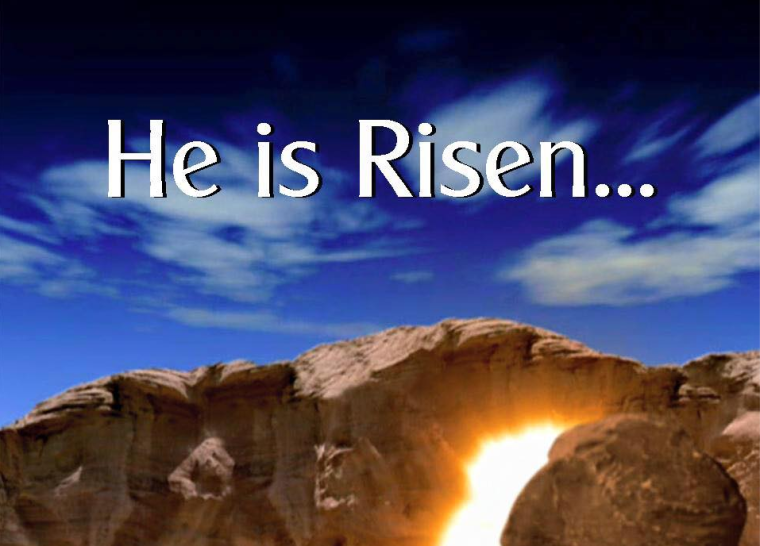 A national atheist organization has filed a lawsuit against a Tennessee sheriff for posting a message celebrating Easter on his department's Facebook page last month.
American Atheists brought the suit last Friday on behalf of an anonymous woman against Bradley County Sheriff Eric Watson in U.S. District Court for the Eastern District of Tennessee.
The message Watson posted on the Bradley County Sheriff's Office Facebook page shows a depiction of an empty tomb with the caption "He is Risen" and says: "Today is one of the most historic days; not only did Jesus die on the cross for our sins, but he rose on this day. Jesus paid the ultimate sacrifice, and offered himself for our sins. This day represents the best gift any of us could receive, which is "Eternal Life" with our Heavenly Father!!!""
American Atheists denounced both the message and the apparent deleting of comments to the Easter post that were critical of Watson's religious views.
"Defendant Sheriff promoted or furthered, or attempted to establish or established a particular religion, the Christian religion, by his acts set forth herein," reads the complaint in part. "Defendant sheriff's actions in suppressing speech are overbroad, overreaching, and are oppressive and demeaning to plaintiffs and other citizens with whom he disagrees."
The complaint went on to state that Watson's religious post and subsequent deletion of critical comments "have caused and are causing immediate and irreparable injury, loss or damage" to the plaintiffs.
"Plaintiffs have no adequate remedy at law, seek redress from this court, and the granting of injunctive relief is in the public interest."
Last month, American Atheists sent a letter to Watson saying that their legal center had received several complaints about the Bradley County Sheriff's Office Facebook page.
"AALC monitored the BCSO's Facebook page for several hours and witnessed first-hand the deletion of comments that were not positive to Christianity nor to the sheriff as well as those that were positive to atheism," read the April letter.
"AALC believes that the actions and the policies of the BCSO regarding commenters on its Facebook page are of public interest and will contribute to the public discourse about the role of religion in government business."
On Wednesday, Watson wrote a public message on his personal Facebook account noting that since the controversy began he has received a great deal of support for the expression of his Christian convictions.
"I want to thank the hundreds of friends that have showed me and my family support in the last few days. You haven't just showed us support, but you have shown support for the Bradley County Sheriff's Office as well," wrote Watson, whose post garnered dozens of positive comments.
"When I was elected sheriff of Bradley County in 2014, I was not ashamed of my faith in God. I spoke of my Christian beliefs and I will continue to do so."