American Youths Believe Muslims Face Most Discrimination, Evangelicals More Targeted Than Atheists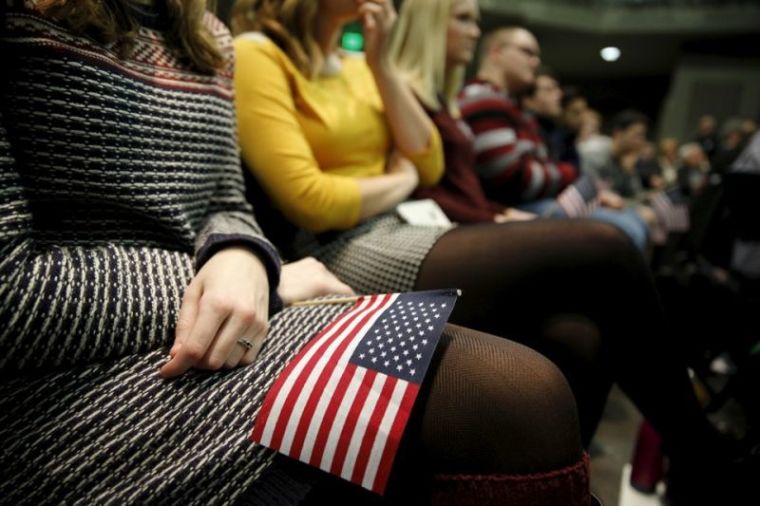 A majority of youths in America say they believe Muslims face the most religious discrimination in the country, a survey by the Public Religion Research Institute and MTV has found. But students also said that evangelicals are more discriminated against than atheists.
"The vast majority of young people agree that Muslims face a lot of discrimination today. More than eight in 10 (84 percent) agree there is a lot of discrimination against Muslims in the United States today, while fewer than one-third of young people say that there is a lot of discrimination against Jews (32 percent), evangelical Christians (24 percent), and atheists (18 percent)," the research, which was posted on Wednesday, found.
The major survey came as a result of collaboration between PRRI and MTV and is based on responses by 2,023 black, white and Hispanic young people aged 15–24 between July 19 and Aug. 3, 2017, with the margin of error at +/- 2.7 percentage points at the 95 percent confidence level.
The findings, which explored how young people perceive discrimination in a variety of fields, noted that one in four, or 25 percent of respondents, said they have been targeted or treated unfairly themselves in the last 12 months.
"In the midst of the critical national conversation now taking place on issues of sexual harassment and assault, this survey shows that young Americans in their teens and early 20s see serious negative consequences flowing from traditional depictions of masculinity," said Robert P. Jones, CEO of PRRI.
"Young women, in particular, are worried that these expectations carry within them the seeds of sexually aggressive or even violent behavior."
Young people perceived that minority groups in general face the most persecution, with 72 percent of those who responded to the survey believing that there is a lot of discrimination against black people, and another 79 percent stating that transgender people experience heavy targeting.
Still, young people said that politics is an issue that divides the country much more than religion. Seventy-seven percent said that Americans are very divided by politics; 57 percent said the same for wealth or income; 48 percent for race, and 38 percent for religious beliefs.
"On the question of religious division, young black Protestants are most likely to say the public is divided," PRRI found when breaking down the denominations.
"A majority (54 percent) of young black Protestants say the country is very divided by religion, compared to about four in 10 white evangelical Protestant (44 percent), religiously non-Christian (43 percent), and religiously unaffiliated young people (40 percent). Fewer than three in 10 white mainline Protestant (29 percent) and Catholic young people (28 percent) say the country is very divided by religion," it added.
At the same time, members of non-Christian religious traditions were much more likely to say they experienced religious discrimination.
Around 16 percent of the non-Christian category said they have been targeted or treated unfairly because of their religion in the past year, compared to 9 percent of black Protestants, 8 percent of white evangelicals, and only 5 percent of Catholics.
Similar research by Barna published in May 2017 found that America's main religious groups are becoming more divided on political and social beliefs.
Barna positioned that evangelical Christians, non-evangelical born again Christians, notional Christians, adherents of non-Christian faiths and religious skeptics have seen divisions deepen in the wake of the 2016 presidential election.
Some of the contentious issues identified included the Black Lives Matter movement, LGBT rights, and the environment.