Anne Graham Lotz: 'The Enemy Has Unleashed an Attack on God's People'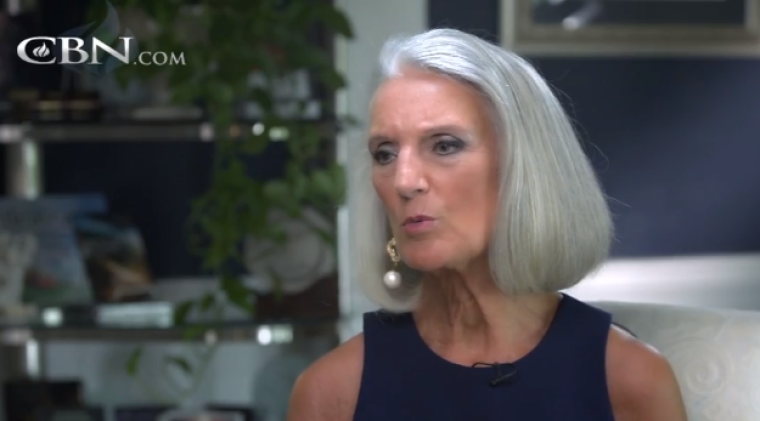 Evangelist and author Anne Graham Lotz, the 70-year-old daughter of legendary evangelist Billy Graham, has said that most people in today's American culture are essentially living as "practical atheists" and that today's culture is a sign that "the enemy has unleashed an attack on God's people."
Graham, who authored the recently published book The Daniel Key: 20 Choices That Make All the Difference, was recently interviewed by the Christian Broadcasting Network's Scott Ross to discuss topics ranging from her book, to her late father, and what she makes of the social trends happening in the world today.
Graham was asked to elaborate on a point she makes in her book about how Daniel, who was taken into captivity by Nebuchadnezzar of Babylon in the Old Testament, would go into a "spiritual warfare" when he prayed.
"When we go into prayer, there is a spiritual battle that ensues. Where the enemy, who is the devil, and all of his, you know, demons, if he can't keep us from prayer, then he wants to distract us in prayer or he wants to keep our answers from coming," Lotz explained. "And so it's just — it's a battle, but we have the victory in the name of the Lord Jesus Christ."
As the United States and other societies around the world over the last several decades have embraced ideas of the sexual revolution that have led to more acceptance of behaviors that the Bible considers sinful, Lotz said that she believes there is a spiritual warfare going on across the culture today.
"I believe that the enemy has unleashed an attack on God's people, on the leaders of God's people, on the children of God's people," Lotz said. "And of course it goes back to our choices. We've made choices as a nation that have taken us away from God's Word, taken us away from the truth, taken us away from faith. And our foundation of faith is crumbling."
While much attention has been placed on sexual immorality and other related issues, Ross points out that other questionable activities like gambling have become much more accepted, saying, "you'd have been stoned the way I was raised for gambling or even playing cards." Ross asked: "Are we compromising our value system?"
"I'm not sure we're compromising or just throwing it away. But what I'm concerned about is not so much our culture or the secular world, I look at the church," Lotz answered. "And it's when the church starts to throw away the values and they throw away God's Word, and they're not spending time in prayer and they substitute programs for prayers and orthodoxy for obedience."
Lotz questioned how today's generation can impact the next if the "light is dimmed" or "hidden under a bushel."
"I think some of us are [passing on God's Word]. But I think the culture has become so secularized, and almost practical atheists, where they live and move and have their being as though there's no God at all," Lotz said. "And so, I think that's probably the majority in our culture and the majority in our nation."
Lotz pointed out, however, that there are still many in today's culture who are "seeking to live faithfully" and pass the word onto their children and grandchildren. She stressed that God has a "remnant in every generation."
"I've met millennials and Generation Xers and people like that who are totally committed to the Lord," she said. "In fact, I think some in those generations, they almost pay a higher price because they're so alone. But they're strong in faith and seeking to really make a difference."
Lotz had previously said that her father's passing in February served as a "wake-up call" to the Church and a "shot across the bow." She reiterated that in her interview with CBN, saying that her father's death was "Jesus is saying, 'I'm coming. It is time to get right with me.'"
Lotz couldn't provide a definitive answer when asked if her father was disappointed in the social changes of the past several decades being that he preached the Word of God to millions of people all across the globe since the 1940s.
"I don't want to put words in his mouth, you know. But I think you would wish that it had made a greater difference corporately. It's made a tremendous difference in individual lives. I mean, I meet them all over the world. Their lives were radically changed when they went forward at daddy's meeting or watched him on television," she responded. "And they're now in ministry, they're now missionaries, pastors, leaders or just parents leading their children. I mean, I've seen that. But the impact on our nation, you know, something's missing, isn't it?"
"And so it may go back to where you're talking about passing the baton where somewhere Christian parents have not passed on the truth that leads to faith to their children," she continued. "Maybe we left it up to the churches or to the professionals and we didn't do it ourselves. But something is disconnected because instead of the nation getting better, we've gotten worse. We've gotten farther away from God's Word."