Anti-Bullying Expert Asks, 'Where's the Church?'
Anti-bullying expert Paul Coughlin knows well what it is like to feel worthless. As a child he was abused in his own home.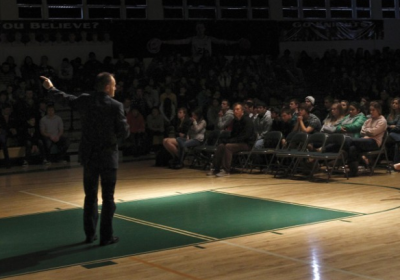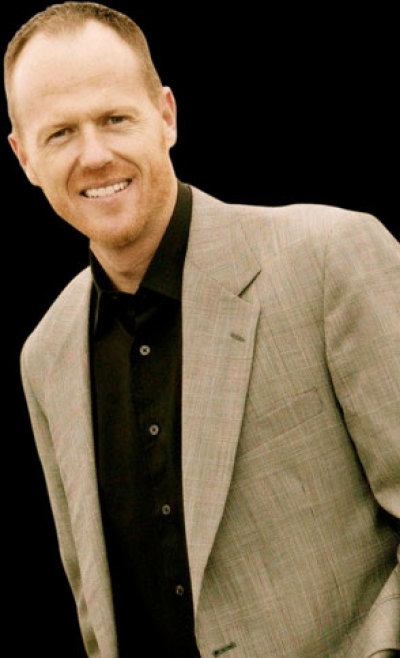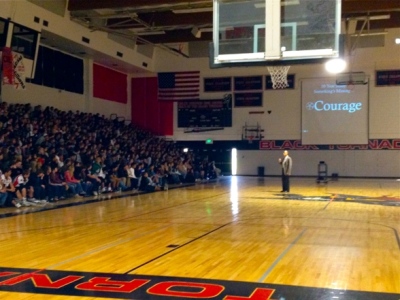 "I was bullied by a parent and a sibling so I know what it does to a person. I know what it's like to not want to wake up the next day and you are just so miserable and you've been so humiliated, so torn up, you think you are worthless," said Coughlin, founder of The Protectors, an organization aimed at equipping children, parents, and school officials against the rising trend of bullying.
Founded in 2005, Protectors was born out of Coughlin's own experience and understanding of just how damaging bullying can be to a person's emotional and psychological wellbeing – damage that can negatively affect a person sometimes for the rest of their lives.
Coughlin, who will be speaking in Southern California at Saddleback Church for a half-day bullying seminar and training conference this Saturday, says that he wants to wake up Christians in the U.S. to join his effort to stop bullying.
He asks, "Where's the Church? The Church is suspiciously missing and we're looking forward to changing that. We need to get in this battle. This is a battle for human dignity. We should have been in this battle a long time ago and so this is a call to action. It's really a mission field for people of faith across the world."
Coughlin's organization aims to transform would-be passive bystanders who witness bullying into what he calls "alongside standers." The focus is on the "potential strength, heroic desire, and rescuing capacity of bystanders."
The group also provides assertiveness training for victims or "targets," and helps school officials ("Authority") by dispelling the many damaging myths about bullying. They also want to inspire children who bully to employ their power in life-affirming directions instead.
There is another element Coughlin points to, especially in regards to Christians who do nothing about bullying – cowardice is sin.
"When it comes to Christians everywhere, we are not supposed to get into the sin of cowardice – Revelation 21:8," he said. "Right now our Christian children are sinning every week at school because when they see bullying take place, the fact is kids know that bullying is wrong. They feel that it is wrong. They just fail to act if it's wrong. Cowardice is sin.
"We are calling upon Christians kids throughout the nation to stand up and assertively, but non-violently oppose intentional acts of cruelty and abuse because it is abuse. The [bully's] goal is to psychologically, and physically, and emotionally harm other people. They are looking to harm them and the psychological scars can sometimes last a lifetime."
He added, "Right now our Christian kids are just silently sitting by and doing nothing when they see another person being torn apart."
Coughlin said that the only thing that works is a comprehensive program such as the one his organization employs where students, parents, and school officials receive education and training about ways to prevent bullying.
He told CP that there are several myths about bullying, the most prevalent one being that the activity is just simply a communication problem.
"Probably the biggest myth is that bullying is really about conflict and misunderstanding and miscommunication and anger management. Bullying is not about those things," Coughlin explained.
"Another myth we want to blow-up is that bullies on average have low self-esteem. Studies show that bullies actually have average to excessive self-esteem. The average bully does not need to feel better about himself or herself. They actually feel they are better than other people and that other people deserve their awful treatment," he said. "We want to provide clarity in what we call the 'theater of bullying.'"
Coughlin said he wants to train "alongside standers" to support victims of bullying by providing "some form of intervention."
"They can actively intervene at the moment or they can comfort the target later. We encourage them to report what they saw and report to authority. It's the only way we are going to change this because bullies, and a lot of people don't know this, are highly predatory and highly selective," he said.
"They attack when the teacher turns their back. They wait for the right moment to go after those kids. Many times authority literally doesn't see it, but the bystanders do. We are trying to use positive peer pressure in the theater of bullying and it's working."
It is clear that Coughlin wants to help people understand that bullies should be dealt with honestly.
"It is about one person's desire to use superior power to intentionally harm another person over a period of time for no good reason. The real reason that bullying exists is that there are some people in this world who see great pleasure and glee while harming another person. That is why bullying exists. They are a minority of people but they are incredibly powerful and damaging," he explained.
Coughlin, who tours schools and organizations regularly to advance the fight against bullying, said it's time for Christians to become more educated to the cause and solution for the problem and be moved to act in "love, light, and truth."
"The Church has been missing a long time in this noble battle to defend human dignity. No person has the right to tear us under."
On the Web: http://theprotectors.org/
Bully Movie Trailer