Uber Tracks Devices Even After Owners Uninstall App, Report Claims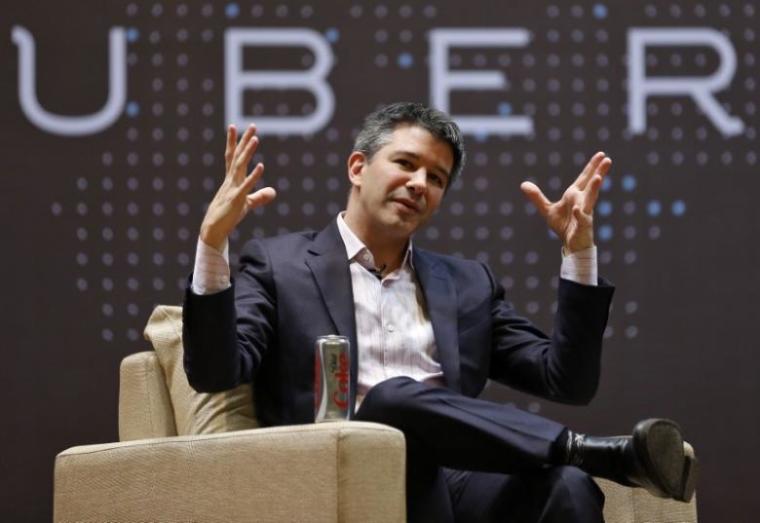 Uber has been allegedly tracking Apple devices even after its owners have uninstalled the app. And now, the Cupertino, California, technology firm is threatening to ban the ride-hailing app for the said breach of rules.
Recently, the New York Times reported how Uber CEO Travis Kalanick ordered their companies to devise a way to hide the app's tracking activities from Apple engineers. It purportedly allowed Uber to "secretly" identify and tag iPhones even after its owners have completely deleted the app.
According to the report, Apple learned about Uber's unpermitted tracking activities in 2015. Apple CEO Tim Cook then called for a meeting with Kalanick where he reportedly told the latter, "So, I've heard you've been breaking some of our rules."
The New York Times claimed that in the said meeting, Cook ordered Kalanick to end the unwarranted tracking activities or else Uber would be banned from the App Store. With the possibility of losing millions of users once banned from Apple devices, Kalanick reportedly agreed to Cook's demand.
The same report shared that the idea was conceived as early as 2014 after Uber learned that in several regions like in China, they had to deal with a lot of fake rider accounts through stolen or resold iPhones along with fraud email addresses. These would then be used to request rides to help drivers get more bookings so they could quickly reach the quota and get the incentives from Uber.
Uber allegedly thought of devising a code called "fingerprinting" which allows them to recognize an iPhone even after the device's identity has been completely wiped out. With that, Uber can continuously recognize an iPhone once it was used to register for an Uber rider account.
However, the fingerprinting code is a breach in Apple's rules for app developers. But the New York Times added that Uber's acts did not stop there because they went as far as employing the "geofence" technique on Apple's Cupertino office.
Geofence allowed Uber to know when Apple engineers from their headquarters are monitoring Uber's software. The report added that Uber would then specifically send an obscure code for engineers from the Apple HQ to hide the fingerprinting code.
However, Apple engineers later on learned about what was happening under the radar and that was when Cook reportedly requested a meeting with Kalanick.
To their defense, an Uber spokesperson told Tech Crunch that they do not track someone after he or she has deleted the app from a device.
"This is a typical way to prevent fraudsters from loading Uber onto a stolen phone, putting in a stolen credit card, taking an expensive ride and then wiping the phone—over and over again. Similar techniques are also used for detecting and blocking suspicious logins to protect our users' accounts," the Uber spokesperson added.