Archbishop Justin Welby Tells Christians Not to Talk About Their Faith Unless Asked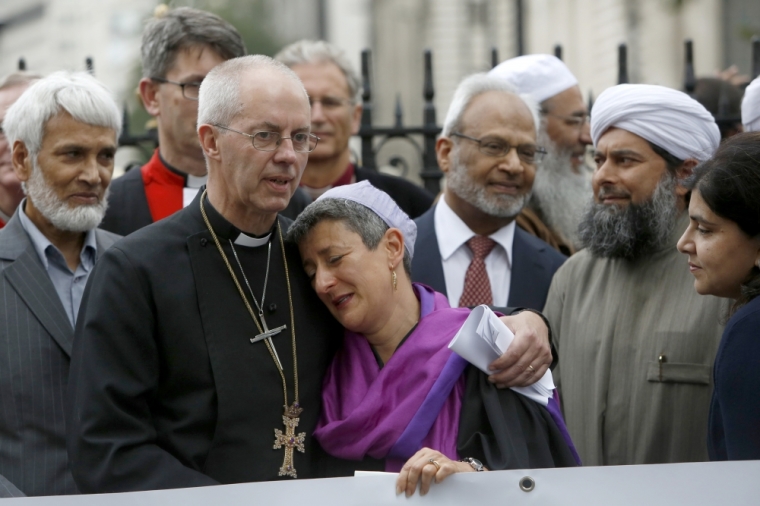 The Archbishop of Canterbury Justin Welby is advising Christians not to talk about their faith unless they're asked to do so.
As head of the 88 million-member Anglican Communion, Welby was asked at an interfaith event where he draws the line between evangelism and proselytization.
"I draw the line in terms of respect for the other; in starting by listening before you speak; in terms of love that is unconditional and not conditional to one iota, to one single element on how the person responds to your own declaration of faith; and of not speaking about faith unless you are asked about faith," said Welby, according to the Telegraph.
"I draw a pretty sharp line, it is all based around loving the person you are dealing with which means you seek their wellbeing and you respect their identity and their integrity."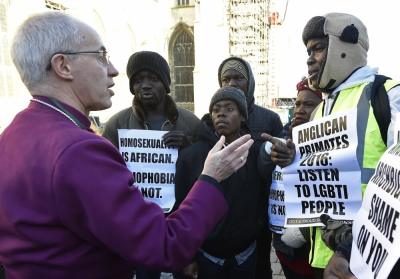 Welby's comments came as part of an interfaith gathering held at Lambeth Palace in London last Thursday, which included leaders from the nation's Jewish and Muslim communities, as well as other faith traditions.
In his welcome speech at the interfaith gathering, Welby spoke of the immense value that faith communities have for the wellbeing of the United Kingdom.
"I think this is something that is more and more being recognised when you look at social engagement from the faith communities, of all sorts. It represents literally billions of pounds of contribution, if the government had to pay for it every year," said Welby.
"It reaches out in a way that values the human person in a way that the machinery and institutions of bureaucracy, however well intentioned, find very difficult. It's done with people doing things because they love each other, and I think that is an extraordinarily moving fact and one that we need to celebrate."
In his speech, Welby also denounced violence against religious minorities, especially noting the apparent rise in anti-Semitism in recent years.
"We've seen a very sharp rise, over the last couple of years, in anti-Semitic expression. Absolutely intolerable," continued Welby.
"I'm not looking at any political party; it's deeply embedded in so much of our culture in this country, as is racism, and many of you will have experienced that."
Welby's comments on the difference between evangelism and proselytizing and when a Christian should share their faith comes days after the Archbishop oversaw a prayer campaign for evangelism.
Known as the "Thy Kingdom Come" campaign, the effort was coordinated by the Church of England in advance of the holy day of Pentecost.
In an interview with Premier published earlier this month, Welby stressed that congregations should do more to share their faith with those outside of the Church.
"Any church that leaves things to the 'professionals' is committing missionary suicide basically," stated Welby.
"The responsibility of demonstrating in word and works the love of Jesus Christ, in a way that is deeply attractive is the responsibility of every single Christian. Always. Everywhere."