Atheist Group Forces New Mexico College to Remove Crosses Displayed on Campus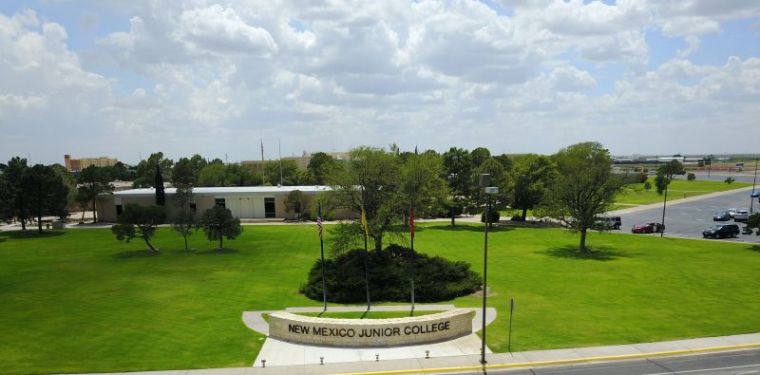 A junior college in New Mexico has been forced by the nation's largest atheist legal group to remove several Christian crosses that were previously displayed throughout the public school campus.
New Mexico Junior College in Hobbs has taken down a number of crosses that were either hung up or displayed in several areas throughout the campus after the Wisconsin-based Freedom From Religion Foundation sent a letter to the college's President Kelvin Sharp earlier this month.
The letter was written by FFRF legal fellow Christopher line and sent on Jan. 18.
"It is our understanding that New Mexico Junior College has numerous crosses on display. We understand that there is a cross in the main reception area of the Ben Alexander Student Center that sits on the counter and faces the public," the letter reads. "We also understand that several offices, including the cashier's office, contain crosses that are easily visible to anyone visiting or passing by these offices."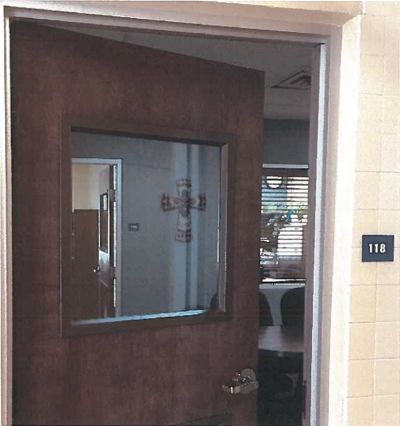 Line argued in the letter that having crosses on display at a public college, or any government entity, is a violation of the Establishment Clause of the First Amendment to the U.S. Constitution.
"The religious significance of the Latin cross is unambiguous and indisputable," the letter contends. "A majority of federal courts have held displays of Latin crosses on public property to be an unconstitutional endorsement of religion."
The letter cited cases such as Trunk v. City of San Diego, where the U.S. Court of Appeals for the Ninth Circuit upheld a decision that the city government's authorization of a giant cross' construction on public land was a violation of the Constitution.
"Furthermore, federal courts have upheld restrictions on the display of religious iconography in government offices and buildings because such restrictions exist to avoid and Establishment Clause violation," the letter continues. "The Ninth Circuit Court of Appeals has said the, 'government has a greater interest in controlling what materials are posted on its property than it does in controlling the speech of the people who work for it.'"
FFRF reported Friday that it was successful in its attempt to "banish" crosses from the school.
"Sharp recently responded, informing FFRF that the violations had been addressed, and it was further reported to FFRF that the crosses have come down," according to an FFRF news release.
The Christian Post reached out to New Mexico Junior College for comment on the decision to remove the crosses from campus. A response is pending.
"The school has done the right thing to ensure that all students, faculty and staff feel welcome," FFRF Co-President Annie Laurie Gaylor said in a statement. "Religious iconography is divisive and has no place in the space of public education."
Although FFRF is known for pressuring public schools and local government offices into eliminating any possible entanglement with Christianity or Judaism, an Indiana school district last week pushed back against the FFRF when the organization tried to strong arm the school district into canceling an in-school, lunchtime character building program that's led by two pastors.
FFRF accused the East Porter County School Corporation earlier this month of allowing the pastors to give religious instruction during the school day at Kouts Middle/High School through their "Elevate Students Program."
After sending a letter to Superintendent Rod Gardin asking the school to cancel the program, Gardin responded by coming to the pastors' defense.
"In response to your assertion that the school corporation is allowing religious instruction to occur during the school day at Kouts Middle/High School through the Elevate Students program, I analyzed the curriculum used in the program," Gardin wrote in a letter responding to FFRF, which was shared with CP. "There is no religious content in the curriculum. There are no Bible verses, references to any spiritual deity, or any activities that expose students to any religious concepts."
Gardin confirmed to CP that there are no plans to end the program.
FFRF, however, was successful last week in getting a California school district to cancel a planned field trip to an evangelical Christian outdoors retreat camp.
Additionally, FFRF was successful earlier this year in getting a Louisiana sheriff's office to remove Facebook posts that promote Christianity and the Bible from the official sheriff's office Facebook account.
"The Freedom from Religion Foundation continues to attack and threaten small towns and average Americans for exercising their constitutional freedoms," Washington Parish Sheriff Randy "Country" Seal wrote in a Facebook post responding to the FFRF complaint. "This well-funded but fringe, extremist group has sued to remove 'In God We Trust' from United States currency; sued to remove the Star of David from a Holocaust memorial and sued Presidents Bush and President Obama for holding a National Day of Prayer."
"Groups like the FFRF have sued to remove the Ground Zero Cross at the 9/11 memorial museum, claiming their members experienced symptoms of depression, headaches, anxiety, and mental pain and anguish," Seal added. "One of FFRF's slogans is 'Nothing fails like prayer.' The reality is their threatening letters have caused many agencies to cave for fear of being forced to pay for the expense of defending against even a frivolous lawsuit. We are no different. The Washington Parish Sheriff's Office simply cannot afford the cost of defending a lawsuit of this nature."