Atheists Among America's Most Disliked Groups, University of Minnesota Study Shows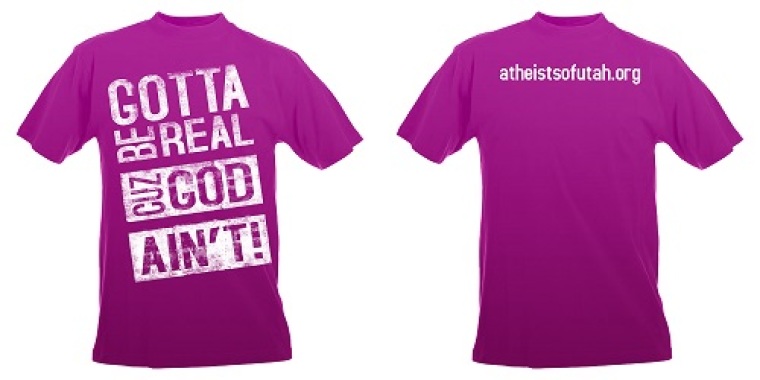 Atheists continue to be among the most hated groups in the United States, as negative opinions of atheists and the non-religious remain prevalent among Americans mainly due to moral concerns and cultural values, a new research conducted by University of Minnesota sociologists has found.
Asked which "group does not at all agree with my vision of American society," 41.9 percent said "Atheists," although the survey sample contained about 33 percent of respondents who fall into a broad "religious nones" category, according to the study, which looked at perceptions of minority faith and racial groups, using data from a nationally representative survey.
A decade ago, 39.6 percent of respondents identified atheists as the group that "does not at all agree" with their vision of American society.
"We find that anti-atheist sentiment is strong, persistent, and driven in part by moral concerns about atheists and in part by agreement with cultural values that affirm religiosity as a constitutive moral grounding of citizenship and national identity," the study's authors said.
Some associated atheism with criminality, and other respondents understood atheists as materialists or as unaccountable, the study noted. Over one quarter of Americans, 27 percent, of Americans say that atheists "don't share my morals or values."
Moral concerns about atheists also spill over to shape attitudes toward those who are spiritual but not religious, or SBNRs, and influence evaluations of the recent decline in religious identification, the study said, adding that Americans have more positive views of SBNRs than of atheists, but a plurality of Americans still negatively evaluate the increase in the percentage of Americans who claim no religious identification, or "nones."
"There are no mainstream, cultural expressions or depictions, on television for example, to present atheism to the general public," one of the study's authors, Penny Edgell, said. "It's only in the last decade that a secular coalition of American atheist and non-religion organizations have gotten together. I expect that in the near future we'll see more effort on their part to change perceptions and lobby to change policy."
Americans' disapproval of Muslims has also increased from 26.3 percent 10 years ago to now 45.5 percent.
Nearly 30 percent of Americans also disapprove of homosexuals, the study found, compared to 22.6 percent a decade ago.
However, the disapproval of "Conservative Christians" has also nearly doubled, from 13.5 percent in 2003 to 26.6 percent in 2014.
Nearly 44 percent of the respondents said they'd disapprove if their child wanted to marry an atheist, and about 49 percent said they wouldn't want their child to marry a Muslim, the study showed.
The research also revealed that 39.6 percent said it's a bad thing that increasing numbers of Americans claim no religious identity.