Baptist Leaders Unite to 'See Racism End in Our Generation'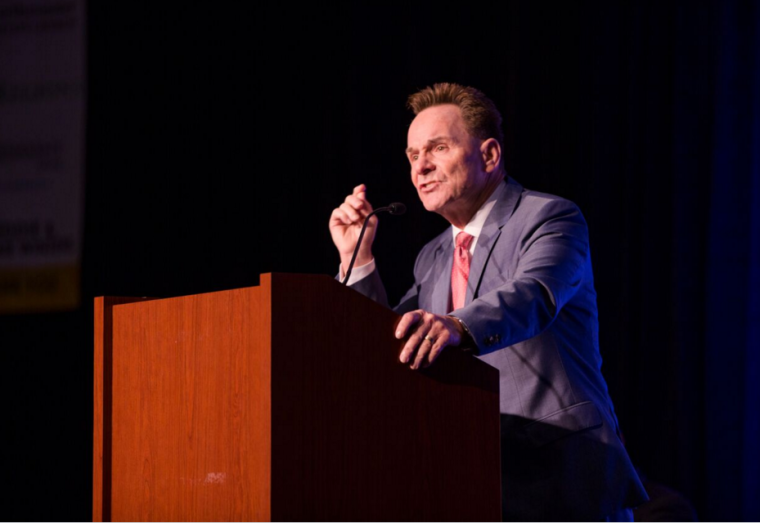 Leaders of the nation's two largest Baptist denominations gathered in Mississippi for a summit centered on racial unity and reconciliation.
Sponsored by Mission Mississippi, the Wednesday event featured Southern Baptist Convention President Ronnie Floyd and National Baptist Convention, USA President Jerry Young.
NBC, USA is a historically African-American denomination and the SBC was originally founded by pro-slavery whites.
During an interview with The Christian Post, Floyd spoke about not only the Mission Mississippi event but being involved alongside Young with an event titled "A National Conversation on Racial Unity."
"We both agreed to ask 10 pastors from each of our respective conventions to join us. We also agreed upon the content we wanted to discuss and together navigated through this conversation with these 20 pastors," recalled Floyd.
"We determined to let others view the conversation and take some of their questions. I thought there would be maybe 50 people. I was informed we had around 400 people."
Regarding his experiences at the summit, Floyd told CP there were "solemn and painful moments, but also hopeful and joyful moments."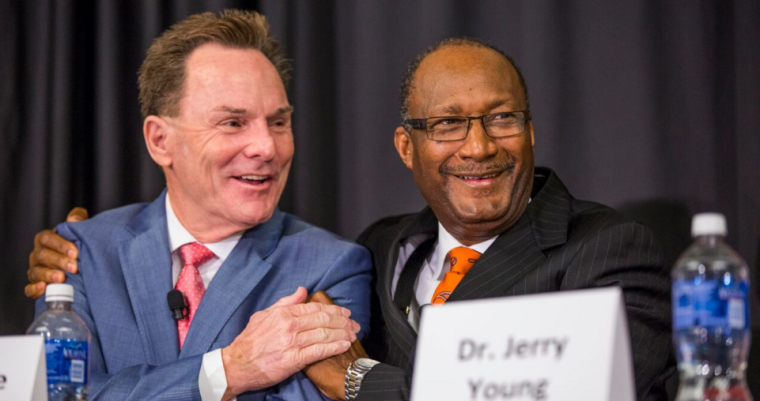 "I believe God wedded our hearts together where each of us could talk openly and honestly about the subject of racism. The Lord was upon the gathering," continued Floyd.
"We spent a lot of our time talking about some specific actions we could encourage churches to take to move toward racial unity in our nation."
Held at the Jackson Convention Complex, the summit was sponsored by Mission Mississippi, a Christian organization founded in the 1990s that is centered on creating racial reconciliation.
"I believe that the path to racial harmony is through the body of Christ and the power of healing and forgiveness," reads their website.
"Through the body of Christ, we will live out our faith in unity and together, we will build authentic relationships and better communities that thrive and grow without the burden of bigotry and hatred."
Last month in a blog post, Young of NBC, USA, noted the challenge of reconciliation.
"When I was elected president, I began praying for open doors. Through prayer gatherings, I began to see God bring down the walls that divide races and ethnicities," wrote Young.
"Then, sadly through the tragedies of Ferguson and other cities in our nation, the burden and conviction became overwhelming."
When asked by CP what he hoped people took away from the summit, Floyd of the SBC replied he believed "attendees walked away with a greater hope and resolve about the future."
"I believe they thought it was refreshing that pastors of local churches were having this needed conversation. From this gathering, they walked into a powerful luncheon atmosphere with 800 people," said Floyd
"This great number of people gathered in Jackson, resolving they wanted to see racism end in our generation. The entire day was absolutely fabulous and one I will cherish forever."
The Christian Post reached to the National Baptist Convention for this story, however, they did not return comment by press time.