Baton Rouge: Obama Says 'No Justification for Violence Against Police' After Suspect Gavin Long Kills 3 Officers, Injures 3 Others
President Calls for Calm, Blames Social Media Comments for Amplifying Divisions in America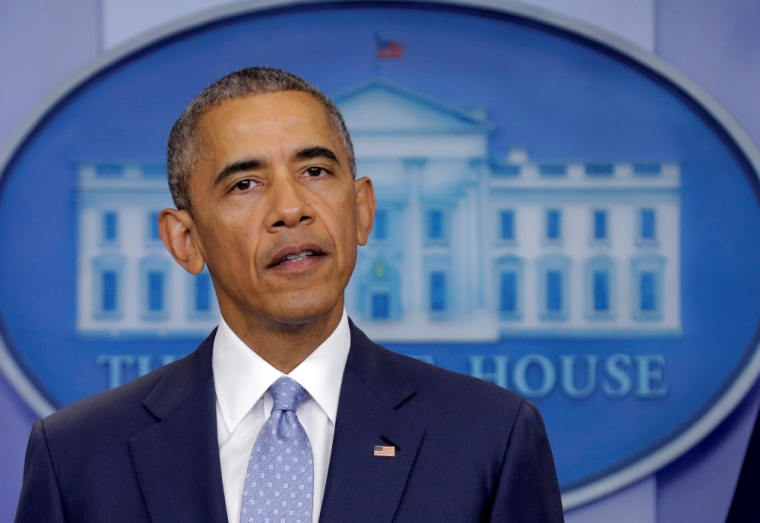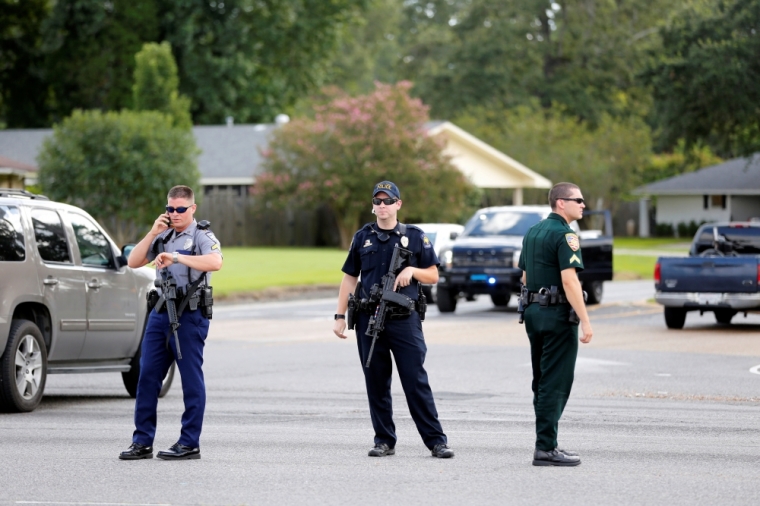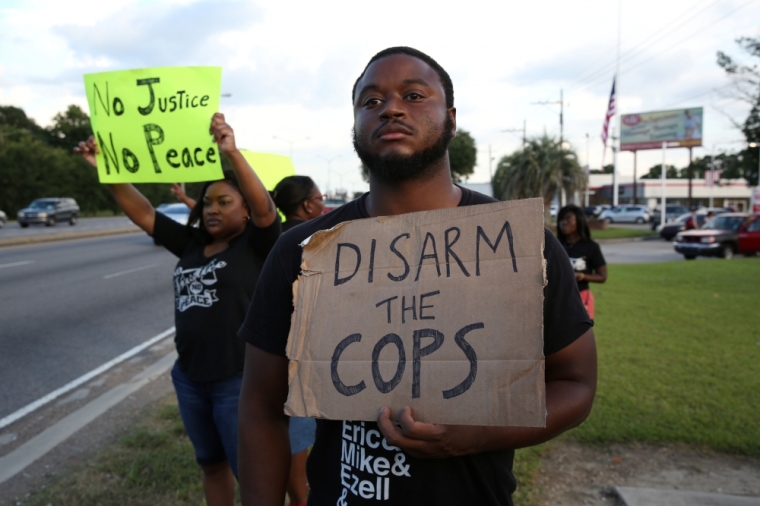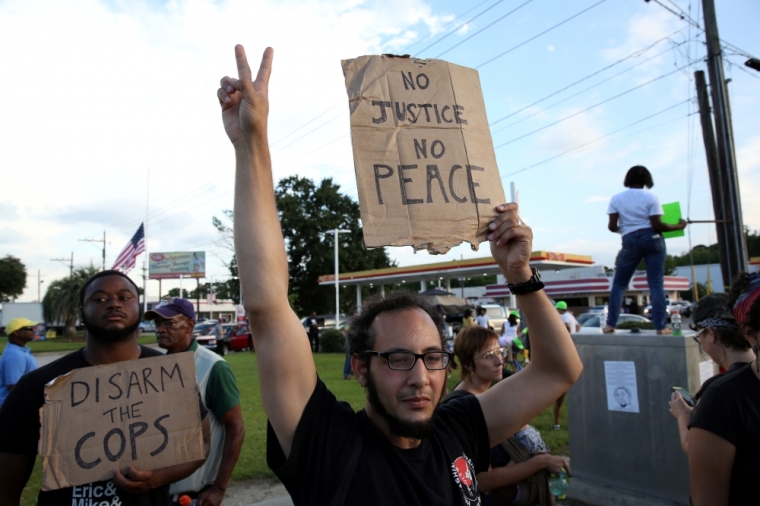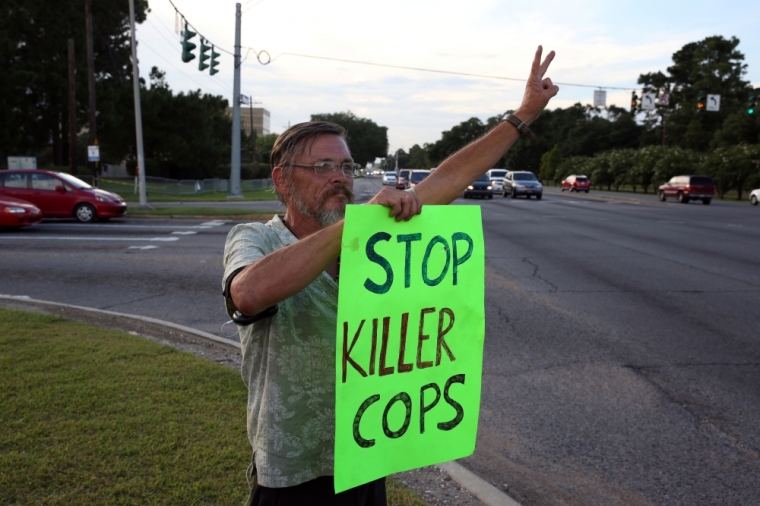 View Photos
UPDATE: 5:15 PM ET, JULY 17: President Barack Obama on Sunday strongly condemned the shootings in Baton Rouge that killed three police officers and wounded three others, saying there was "no justification" for the violence.
"We may not yet know the motives for this attack, but I want to be clear: There is no justification for violence against law enforcement. None. These attacks are the work of cowards who speak for no one," Obama said in a statement.
Obama added that he has offered the "full support of the federal government" to Louisiana's governor, Baton Rouge's mayor and local law enforcement. "Justice will be done," he said.
BATON ROUGE, La. — Three police officers were shot to death and three others wounded in Baton Rouge, Louisiana on Sunday, in what authorities said was an ambush less than two weeks after a black man was killed by police, sparking nationwide protests.
The officers in Baton Rouge were responding to a call of shots fired when they were ambushed by at least one gunman, Baton Rouge Mayor Kip Holden said.
One suspect is dead and police are checking the shooting scene with a robot to make sure there are no explosives, Baton Rouge Police spokesman L'Jean Mckneely said.
Police told reporters authorities are seeking more than one suspect and said the public should be on the lookout for people dressed in black and carrying long guns.
President Barack Obama has been briefed on the shootings and will be updated throughout the day, the White House said.
Obama has sought to balance concerns about police abuses, largely against African-Americans, while paying tribute to fallen officers. He attended a memorial service last week for five Dallas police officers killed by a black ex-U.S. soldier at the end of a protest against fatal police shootings of two black men, the one in Baton Rouge and another in Minnesota.
The Black Lives Matter civil rights movement has called for police to end racial profiling, bringing the issue to national attention ahead of the Nov. 8 U.S. presidential election. Republicans have pushed back, calling for support of the police.
It is a time of especially heightened security across the country, notably in Cleveland and Philadelphia, hosts to this week's Republican National Convention and next week's Democratic National Convention, respectively, which are expected to formally nominate Donald Trump and Hillary Clinton for the election.
"We demand law and order," Trump said in a Facebook posting Sunday afternoon.
Injured officers
Sunday's shootings occurred around 9 a.m. local time (10 a.m. ET) about a mile from the Baton Rouge Police Department headquarters, where dozens of people were arrested earlier this month while protesting the death of Alton Sterling. The 37-year-old African-American father of five was shot and killed at close quarters by law enforcement officers on July 5.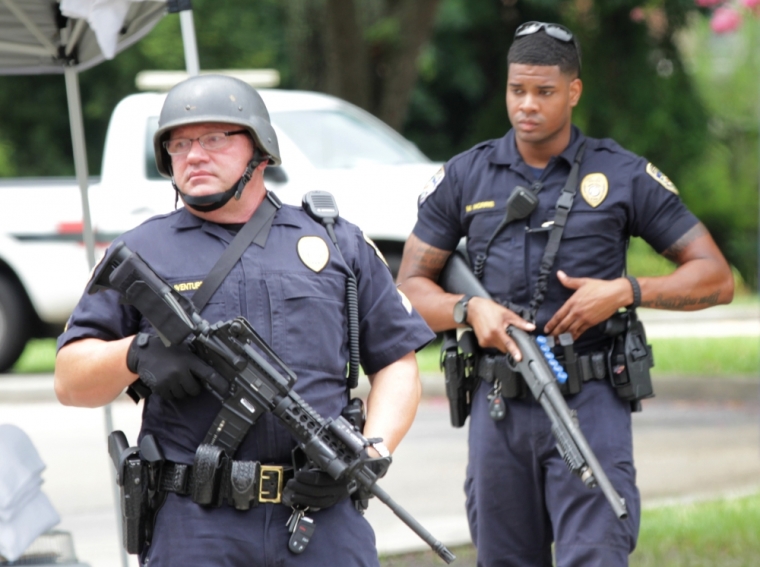 A witness to Sunday's shootings, Brady Vancel, told a CBS television affiliate he had seen a gunman, a second man in a red shirt lying in a parking lot and another gunman running away "as shots were being fired back and forth from several guns."
He said the police arrived shortly after the gunfire began.
"Multiple officers from both agencies sustained injuries and were transported to local hospitals," a police official said in an email.
One officer was listed in critical condition at Our Lady of the Lake Regional Medical Center, while another was in fair condition, hospital spokeswoman Kelly Zimmerman said.
The third injured officer was taken to another hospital and his condition was unknown.
While the scene of the shootings was contained, police warned residents to stay away from the area.
It was not immediately clear whether there is a link between Sunday's shootings and the recent unrest over the police killings of black men.
The Justice Department, which has opened a federal probe into Sterling's death, declined to comment on Sunday's shootings.
(Reporting by Lisa Lambert, Ian Simpson, Tim Gardner and Julia Edwards and Sarah N. Lynch in Washington; Writing by Paul Simao; Editing by David Evans and Mary Milliken)