Americans Left Unprotected in Benghazi, Forced to Buy 'Fire Sale' Security Equipment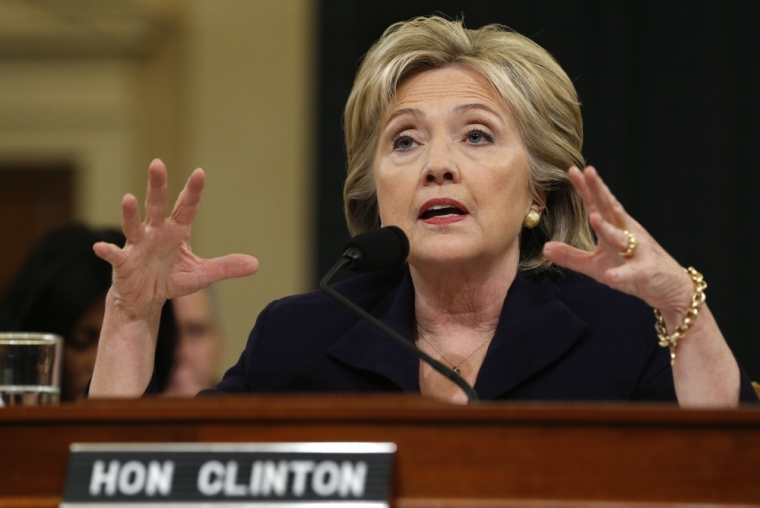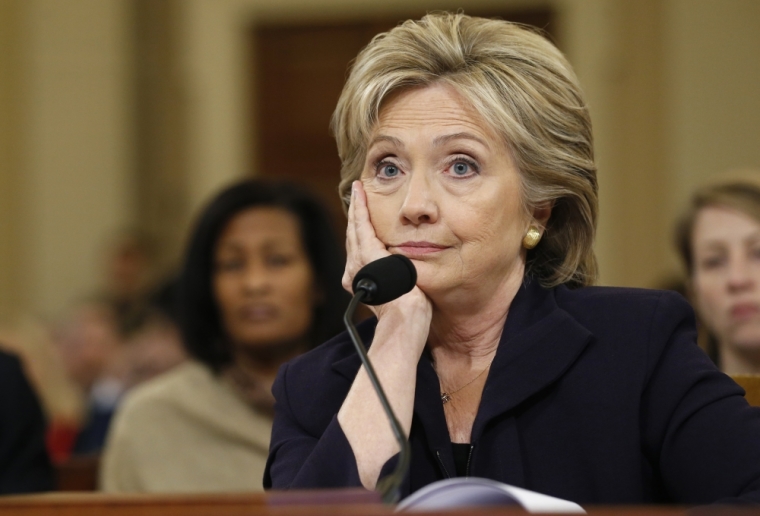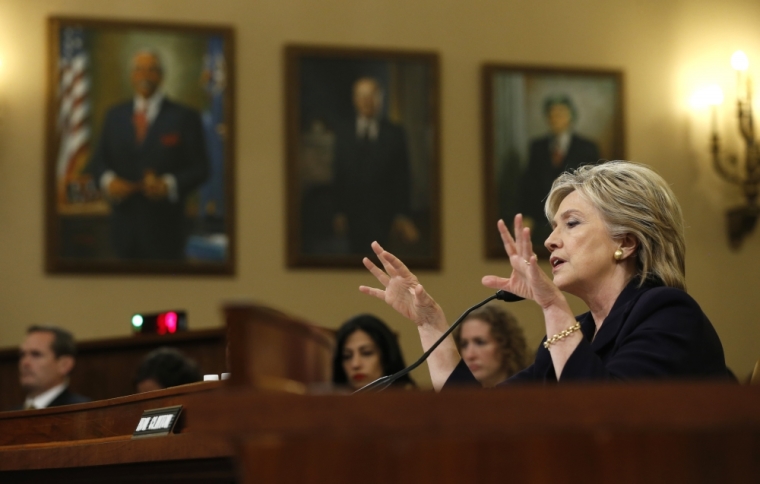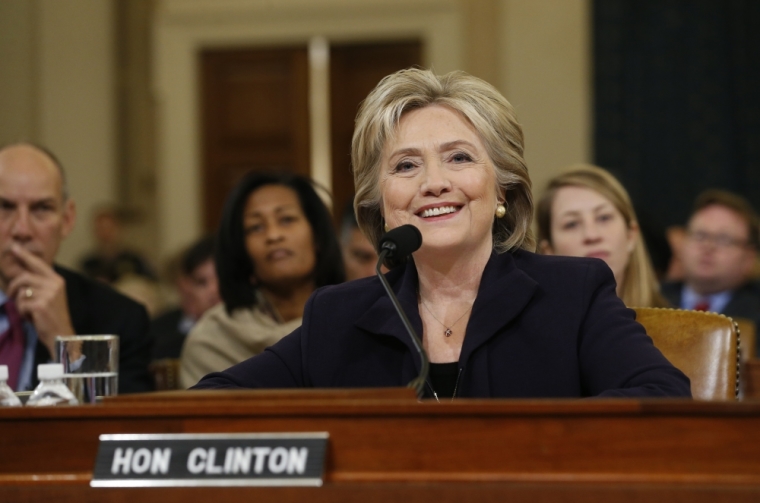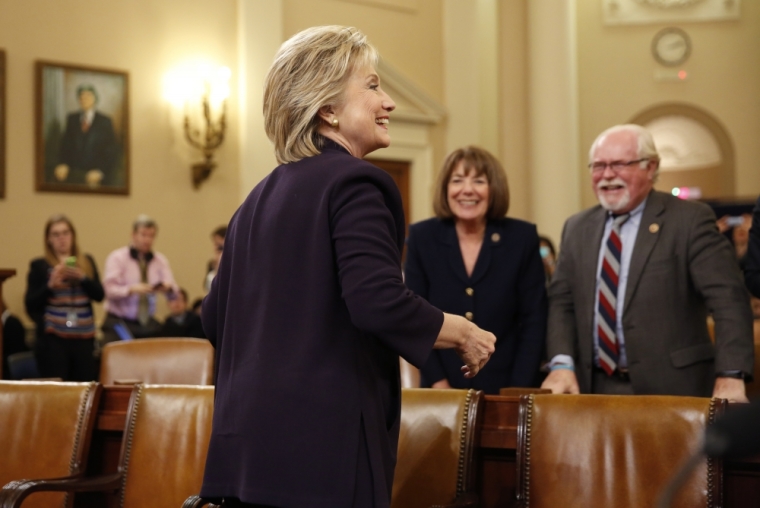 View Photos
In the time leading up to the Sept. 11, 2012, attack on the American consulate in Benghazi, U.S. officials at the facility had to acquire physical security items from other nations, such as the U.K., that were pulling out of the area.
During a hearing of the House Select Committee on Benghazi Thursday, former Secretary of State Hillary Clinton was questioned about security at the compound and her actions leading up to and in reaction to the attack in which four Americans were killed by Islamic militats, including U.S. Ambassador Chris Stevens.
Questioning Clinton about security, Rep. Susan Brooks, R-Indiana, noted that there are "certain levels of security" for consulates and embassies that vary depending on their importance.
Brooks specifically asked Clinton about an email correspondence between Stevens and another State Department official in which it was mentioned that the Americans were forced to buy "fire sale" security items from other Western countries because they weren't being provided by the Obama administration.
"Those … fire sale items were barricades. They are additional requests for security for the compound. That's what that fire sale was," said Brooks to Clinton.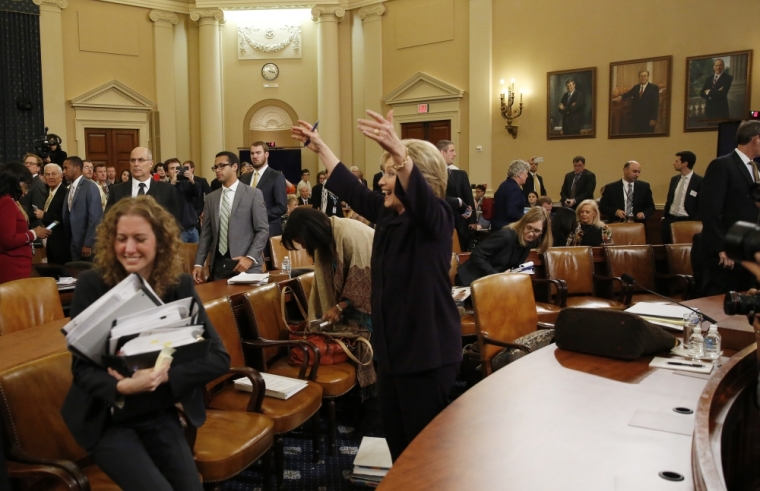 "Because we weren't providing enough physical security for the compound. Isn't that right? So they're picking up a fire sale because other consulates are pulling out."
Clinton replied that she thought the fire sale that the Benghazi consulate employees were doing "showed their entrepreneurial spirit" and argued that improvements to the compound security had been done.
"We did respond to a number of the security requests. The physical security requests," continued Clinton. "Physical barriers, physical additions to the compound. There were quite a few of those that were undertaken."
Some have claimed that Obama failed to adequately and sufficiently protect staff during the terorrist attack, which led to the death of Stevens and four other Americans at the U.S. colsulate in Libya.
Given that Clinton was secretary of state at the time of the attack, some have accused her of being culpable in the security failures at the consulate.
Others have countered that the hearing featuring Clinton is politically motivated, noting that the interview came at the behest of House Republicans during the Democratic primary season.
Past hearings and investigations on the Benghazi attack have already led to much fallout, according to Elizabeth Chuck of NBC News.
"The controversy reached such high fever pitch, it forced Rice to withdraw her name from consideration for secretary of state," reported Chuck.
"It also led to the discovery of Hillary Clinton's use of private email servers, and more recently, killed House Majority Leader Kevin McCarthy's hopes of becoming the new speaker of the house after he publicly linked the committee investigating the attack with Clinton's faltering poll numbers, implying the committee's findings were motivated by politics."
In his opening remarks Thursday morning, Gowdy argued that contrary to popular belief the hearing was not about Clinton.
"This work is about something much more important than any single person. It is about four U.S. government workers, including our ambassador, murdered by terrorists on foreign soil. It is about what happened before, during, and after the attacks that killed these four men," stated Gowdy.
"Our committee has interviewed half a hundred witnesses, not a single one of them has been named Clinton until today. You were the secretary of state for this country when our facility was attacked. So, of course this committee is going to talk to you."