Benham Brothers Compare Obama's Transgender Bathroom Directive to Joker in 'The Dark Knight'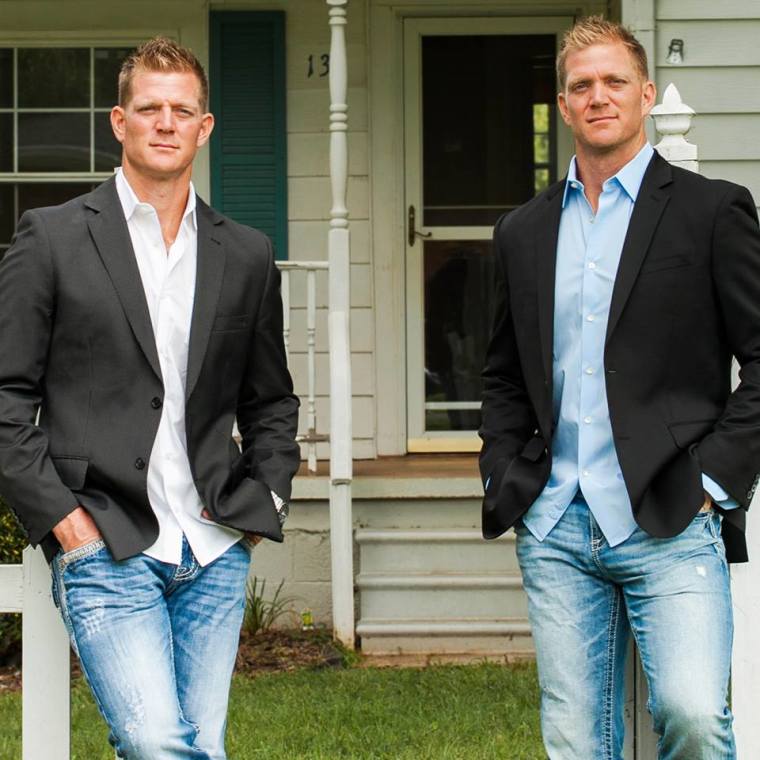 David and Jason Benham, the twin brothers who were fired from an HGTV reality show because of their opposition to gay marriage, have slammed President Obama's transgender bathroom directive to public schools, calling it a means to create "chaos."
Jason Benham said in a video posted on Facebook: "It's leading us into absolute chaos. Here's the interesting thing — you guys remember the movie 'The Dark Knight,' when the Joker is hanging off the building, and Batman is holding onto him, and [asks] 'What do you want?' and the Joker says 'Chaos!' — well that's what we're experiencing right now."
He warned that the directive calling on schools to allow students to use the bathrooms of their gender identity, rather than the gender of their birth sex, will open up "a loophole for deviant men to go in and prey upon our women and girls."
"The issue is the revolution, and the revolution is chaos," Jason added.
"The enemy wants nothing more but to destroy not only marriage, but he wants to destroy the family, he wants to destroy you individually, he wants total and utter destruction, and that's what we're seeing taking place right now."
David Benham also spoke at the end of the video, stating: "The devil comes to rob, kill, and destroy, but Jesus comes so that we may have life in Heaven to the full. Now is the time that we turn to Jesus as a nation."
Leaders at the U.S. Departments of Education and Justice said in their guidance on Friday that should a parent or guardian notify a student's school district that the student's identity "differs from previous representations or records," then the student in question can use the bathroom of their choosing.
"There is no room in our schools for discrimination of any kind, including discrimination against transgender students on the basis of their sex," U.S. Attorney General Loretta Lynch said in a statement accompanying the order.
Texas Gov. Greg Abbott indicated that his state is ready to fight the Obama administration's order on the issue.
"Obama is turning bathrooms into courtroom issues," Abbott told delegates at Texas' GOP Convention in Dallas on Thursday. "I want you to know, I am working with the governor of North Carolina, and we are going to fight back."
Texas Lt. Gov. Dan Patrick added: "President Obama, in the dark of the night — without consulting Congress, without consulting educators, without consulting parents — decides to issue an executive order, like this superintendent, forcing transgender policies on schools and on parents who clearly don't want it."
The Benham brothers gained national attention in 2014 after their planned HGTV reality TV show was canceled because of their opposition to gay marriage. They explained that their support for traditional marriage was based on their Christian beliefs, and have since spoken out on numerous conservative issues around the country.