Benham Bros. on HB 2 Repeal: 'Radical Revolution Won't Stop Until Privacy, Religious Freedom Eliminated'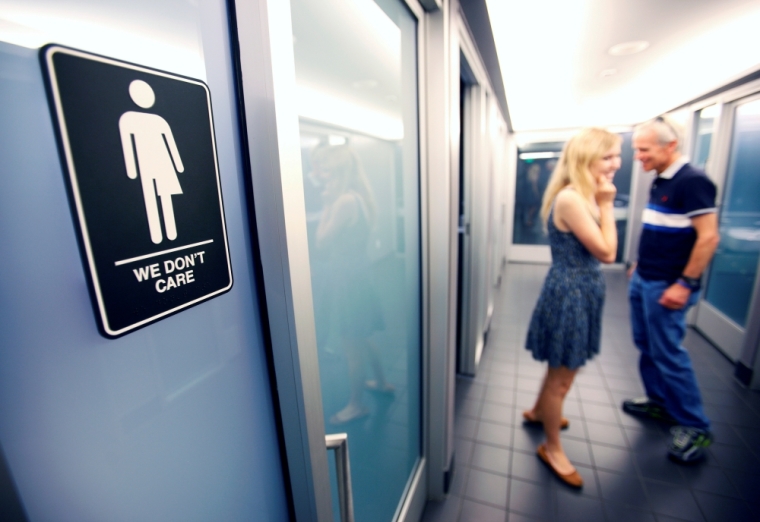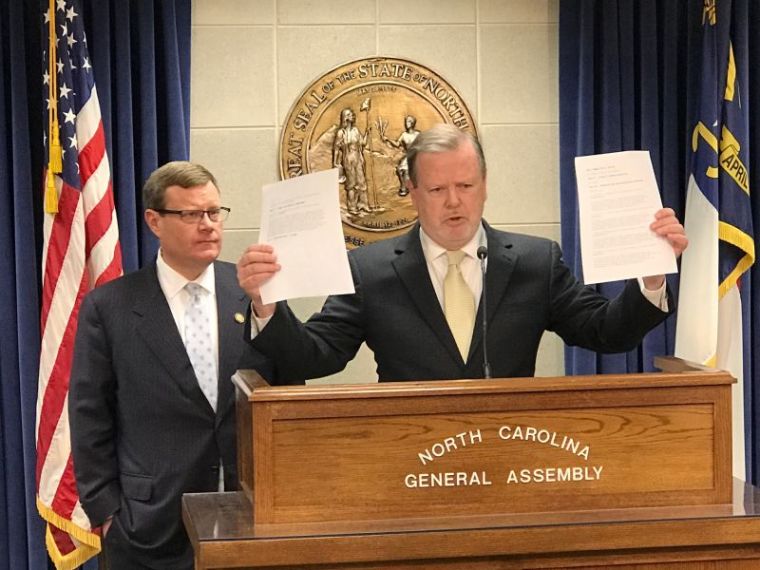 View Photos
Neither supporters nor opponents of North Carolina's now-repealed transgender bathroom law, H.B. 2, are happy with its repeal agreement passed by the state legislature and signed by Democratic Gov. Roy Cooper on Thursday.
Activists on both sides of the political aisle have spoken out against House Bill 142, which repeals H.B. 2 but bans local governments from enacting ordinances affecting multiple-occupancy bathrooms, showers and changing areas until December 2020. The law also resets the bathroom laws to the status quo before H.B. 2 was passed.
Considering that the repeal was passed just before the deadline set by the NCAA for the state to change H.B. 2 in order to remain in consideration to host collegiate championship events between 2018–2020, conservatives are accusing the state's lawmakers of capitulating to the pressure.
North Carolina resident and real estate entrepreneurs Jason and David Benham told The Christian Post on Thursday that the repeal effort was " rooted in fear, not facts," noting that opponents of H.B. 2 argued that the law would cost the state's economy millions in lost revenue.
"Since last year, our state continued to thrive economically, posting gains in tourism, private sector jobs, business expansions, and was also rated No. 2 by both Forbes and Site Selection magazine for favorable business climates," the twin brothers wrote in an email. "Despite this economic resilience in the wake of our common sense privacy protections, our elected leaders capitulated to a new form of corporate extortion."
"Mark our words, the ceiling will become the floor in this radical revolution; and it will not stop until every last vestige of morality, privacy, and religious liberty are eliminated from culture," the Benhams added.
Family Research Council President Tony Perkins said in a statement that H.B. 2's successful repeal shows that elected officials are "willing to surrender" to the NCAA when it comes to matters of safety. 
"While this measure does not lead to the violation of the privacy of women and children by allowing the dangerous policies like Charlotte's to be re-established, it does signal that elected officials are ultimately willing to surrender to the courts and the NCAA on matters of safety and public policy. Lawmakers who voted for this legislation have no right to complain about activist judges," Perkins said. "LGBT groups' fierce opposition to this compromise is very telling. For the Left, the only compromise they will accept is our total surrender."
Proving Perkins' point is the fact that many LGBT activists and supporters have condemned the repeal's passage because it is not a complete compromise. LGBT advocacy organizations, one after another, have come out and criticized the bill, saying that H.B. 142 only "doubles-down" on discrimination.
"This was the first real test of leadership for Gov. Cooper, a Democrat, and he failed spectacularly by inexplicably discarding his earlier promise not to accept any deal that left people vulnerable to discrimination," the editorial board at the Charlotte Observer wrote. " The new bill ensures that all gay people — not just transgender people seeking to relieve themselves without being harassed — are susceptible to unequal treatment for at least the next 3-and-a-half years."
Considering that neither conservatives or liberals are happy with the deal, Lt. Gov. Dan Forrest, a Republican and avid supporter of H.B. 2, questions why the repeal even passed if nobody is happy with the result.
"If H.B. 2 was right to begin with, which I believe it was, then why are we repealing it?" Forest asked in a statement. "If it is wrong, then why wait four years to fix it? Such ambiguity undercuts the legitimacy of a law that we have fought so hard to defend. We are yielding the moral high ground and giving in to a new form of corporate extortion from an unaccountable, out of state, non-elected, tax-exempt organization (NCAA) and for what?... a ballgame? Why are we allowing them to dictate to us, laws that govern the protection of our people? We should have the backbone to tell them to take a hike."
NC Family Policy Council President John L. Rustin agrees with Forest.
"We are deeply disappointed that many of our state lawmakers have been swayed by the bully tactics of organizations like the NCAA, who seem intent on using their national standing to push a radical social agenda," Rustin said in a statement. "On the other hand, we are extremely grateful for those courageous members of the state House and state Senate who stood resolute against tremendous pressure to defend privacy, safety and dignity of citizens across North Carolina."
Tami Fitzgerald, executive director at North Carolina Values Coalition, said that no basketball game, concert or company should come at the expense of "even one little girl losing her privacy and dignity to a boy in the locker room."
"H.B. 2 was a compassionate, reasonable law that guaranteed that wouldn't happen, and provided sensitive solutions for transgender individuals as well so that everyone's privacy was protected," Fitzgerald said in a statement. "Today's repeal vote maintains separate facilities for men and women and leaves regulation of multi-occupancy facilities to the state; however, it leaves the state without a statewide public policy on privacy and safety in bathrooms, locker rooms and showers and simply kicks this debate three years down the road."
According to The Associated Press, NCAA officials will decide next week whether they think the new law is strong enough to allow championship events to return to North Carolina. The NCAA pulled out several championships scheduled to be played in the state this year.