Biblical Counselor Explains Why Pornography Is the Greatest Moral Crisis in the Church Today
NASHVILLE—Pornography addiction is the greatest moral crisis confronting the church because it "happens in darkness," says Heath Lambert, executive director of the Association of Certified Biblical Counselors.
During the Ethics & Religious Liberty Commission's leadership summit on human sexuality in Nashville last week, Lambert, a professor at the Southern Baptist Theological Seminary and Boyce College, called pornography "the greatest moral crisis in the church today," above issues of divorce and homosexuality. He also commented that Christians can rail against homosexuality but then go to the computer and feed their addiction to porn.
The Christian Post caught up with Lambert after his remarks at the ERLC summit and asked him about the role he plays in fighting porn addiction in his congregation, and what it might be like for an entire generation to grow up sexually educated through porn.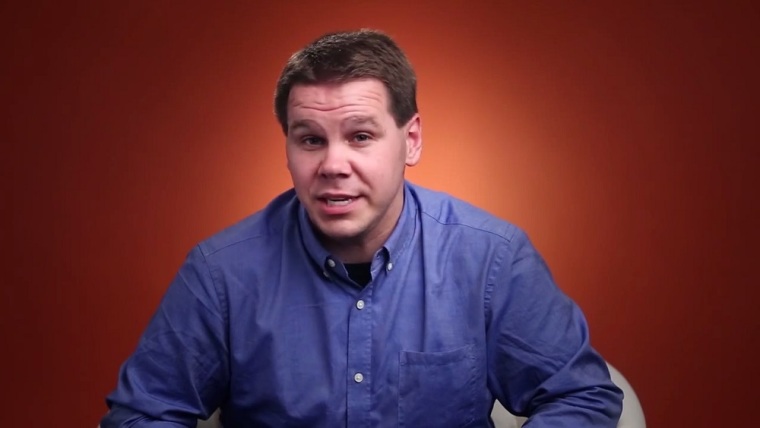 The following is an edited transcript of the interview.

CP: Why did you call porn the "greatest moral crisis in the church today," greater than an issue like same-sex marriage?
Lambert: I think because it happens in the darkness. In the old days if you wanted to commit adultery or even if you wanted to look at porn you had to go some place and get it. You had to ask a woman that would say no or a guy that would say no, or you had to go into the store and ask someone who was blinking at you for a copy of a magazine over there.
With the onslaught of Internet pornography you can go in the bedroom, shut the door, open up your laptop or your iPhone and look at whatever you want to look at, delete the Internet history and move on with your life. And it seems like nobody knows, it seems like you were successful. I think its that sin festers in the darkness. And so I think that layer of darkness, where nobody has to know at first, is what is causing all the damage.
CP: Why are so many pastors unaware that this is a problem in their congregations?
Lambert: Two things that strike me are number one, there's sort of a generational gap where you've got older pastors who haven't quite entered the digital age and they don't know what's going on out there.
The other thing is the desire to believe good things about people — "Well, they're sitting here at church, they're sweeping the floors, teaching Sunday school, and they've been married to their wife for 20 years and they wouldn't do that."
I think it's a failure to believe in the sinfulness of the human heart. We don't want to walk around our churches thinking everyone is up to no good, but we do need to have an awareness that I've got people struggling with stuff that I don't know about. And if this is a problem that people all across the world are struggling with then I've got some representation of that in my own church.
CP: Who needs to be having these conversations beyond the pastor?
Lambert: I think something that would equip parents and grandparents is a huge deal. I think parents, pastors and preachers need to teach on things with a view toward equipping parents to be able to deal with these things.
The frontline is the home and one of the things that people will say to me is …"OK, I know that there's problems with the computer in my house and I know that it could be a temptation for my kids. What do I do to zip up my home so that stuff isn't getting in there?"
The first thing I say to people is: "Hey, have dads and moms who are fighting for purity in their own life." So many guys know, that I'm talking to, they found porn because they found their dad's stash or saw his Internet history, and so the easiest vehicle for pornography to get into your home is parents that aren't pursuing purity. If you've got a dad and a mom that love Jesus, love each other and love faithful sex, it's going to be a lot harder for their kids to find it. I think a ministry that gets at parents is something that's really needed.
CP: When you talk about churches instituting an Internet policy, what do you imagine that looking like?
Lambert: There ought not be such a thing as computers that are issued by the church that don't have Covenant Eyes or BeSafe or some sort of parental controls that are on there. Churches have to decide, individually, what's going to work for them. But I think [policies] like, "if you're going to have personal devices we want you to be accountable to other people on our staff for what you're looking at on the Internet."
I've said before, we don't want to create a culture of suspicion where everybody is roaming around [thinking] "I bet he's looking at porn." That might not be. I think we need to create a culture of accountability and openness. The reality is, I want a situation where if anybody has a question about me, I can say, "Look, everything I do on this computer is monitored by Covenant Eyes."
I teach biblical counseling at Southern Seminary and the computers issued by Southern Seminary have Covenant Eyes on them, and some throbbing brain in the administrative building processes all those reports and if there was a problem we'd know about it. I think that's good. I think that kind of accountability is helpful.
CP: When you talk about an entire generation growing up sexually educated by pornography, what type of worst case scenario do you envision?
Lambert: It's a complete inversion of biblical morality. The picture of biblical manhood in the Scriptures are men who are devoted exclusively — they have no other eyes for anyone but their wife. They move to their wife from a perspective of sacrifice, care, ministry and desire to see her grow up into Jesus Christ and pornography trains you to do none of those things.
It trains you that sex is about what you want and when you want it. Sex is over when you say it's over. You don't have a wife — you're not nurturing as for your wife, you're nurturing as for this pornographic harem that look any way you want them to look at that moment and do anything you want them to do at that particular moment. It teaches us to look at women in such a way as all we see them for is sexual benefit … or what they can do for us in the bedroom. What does it mean when that generation has sons and daughters and they can't teach them about purity?
Literally, God only knows Himself how it can be. It could be a generation of sexual animals and deviants like we haven't seen.