Bibliotheca Bibles Now Available 2 Years After $1.4 Million Project Began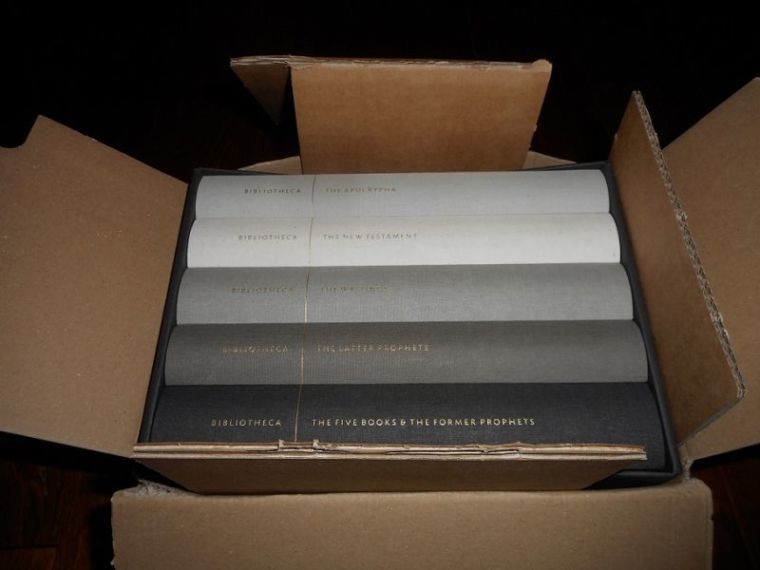 An elegantly-formatted version of the Bible that was funded by $1.4 million in online donations is finally coming to those who ordered copies over two years ago. 
Known as the Bibliotheca, the five-volume Bible is notable for having no verses or chapter headings, thus rendering the Good Book in the style comparable to a novel.
Over the past few days many of those who invested in the project are finally getting their hands on the Bibliotheca, nearly two-and-a-half years after funding the project.
In an update message posted online on Tuesday and emailed to backers, Bibliotheca project head Adam Lewis Greene announced that he had "officially begun fulfilling Bibliotheca."
"Last week we sent out a small test batch to a few friends to make sure everything was in order, and we're sending packages out by the thousands every day this week," wrote Greene.
"We've noticed many backers have recently placed another order. If you've been considering getting another set as a gift for someone, we've been told by the fulfillment center that orders placed by tomorrow (Wednesday Dec. 14) have the best chance of delivery prior to Christmas."
In July 2014, Greene garnered headlines for his Bibliotheca project, which purported to be a Bible that was more "elegant" than the traditional format for the Good Book.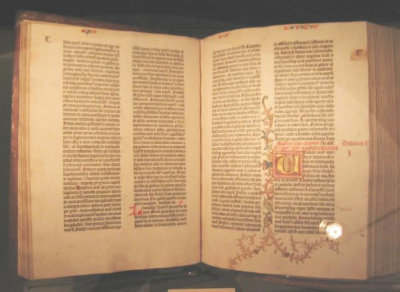 Bibliotheca boasted of being a Bible devoid of references to chapters, verses, section headers, or other similar conventions.
Greene used the crowd-funding site Kickstarter to fund the project. Originally expecting 500 sets of the Bibliotheca at a total profit of $37,000, by late July 2014. Greene ended up with over 14,800 orders totaling more than $1.44 million.
Although Greene had originally planned to ship out the volumes by Christmas 2014, various factors, including the unexpected size of the project, prompted a continual pushing back of the shipping deadline.
In an interview with The Christian Post from October 2015, Greene explained that one source of the delay was that "we have had to spend extra time — more than we expected — with the editorial process in order to ensure the integrity of the text."
"Every other aspect of the project is going as planned: our budget is calculated and healthy, and plans for production, materials, freight, and shipping are in place," said Greene.
"We have signed agreements with our manufacturer Kösel — who handles all contracts with material providers (including Salzer Paper and Van Heek Textiles) — and with our fulfillment vendor Shipwire."
The delays became a source of frustration for some supporters, who wondered aloud if the project had been a scam.
"I am very sorry for [delays], but we are determined to finish what we started with excellence. ... Keep in mind that I put my name all over the project, and I have family to support and a professional reputation to protect," replied Greene in 2015 regarding the accusation.
"I would not put my career — my means of making a living for my family — or especially my personal integrity on the line to scam people for $37,000, or a billion dollars for that matter."
In the comments section for the latest update, many of the project's backers confirmed the arrival of the Bibliotheca and expressed gratitude for the multi-volume work finally arriving.
"Thank you, Adam, for your faithful completion of this project. I received my set today and it is everything I expected. It is beautiful and honestly worth more than I paid for it," commented one person on Thursday.