Bill Gates Recommends Christian Memoir of Prosperity Gospel Scholar in Top 5 Summer Books
Gates Reveals Grandparents Were in Christian Sect That Believed Sick People Are Punished by God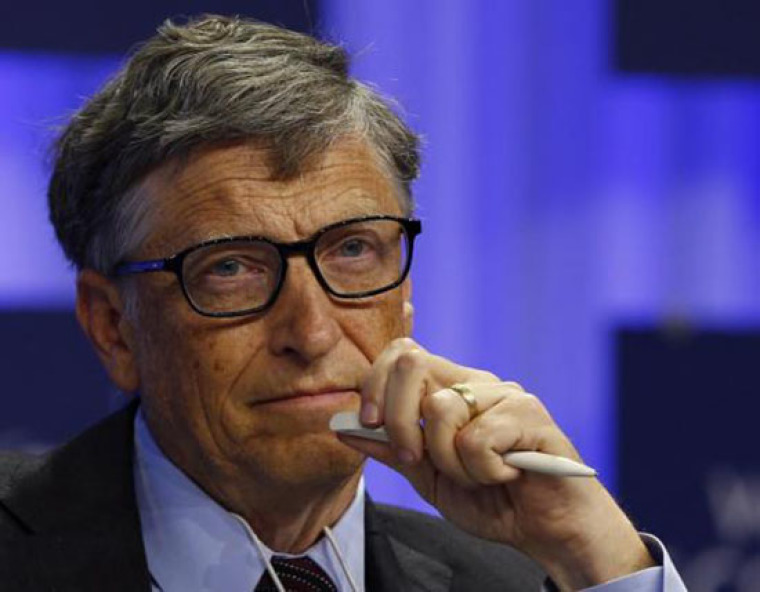 Microsoft founder Bill Gates has included the memoir of a Duke Divinity School professor who shares her fight with cancer and faith walk among his top five books to read this summer. 
Gates, who in past reading lists has included authors from a variety of faiths and philosophies, listed Everything Happens for a Reason and Other Lies I've Loved by Kate Bowler.
"When Bowler, a professor at Duke Divinity School, is diagnosed with stage IV colon cancer, she sets out to understand why it happened. Is it a test of her character? The result is a heartbreaking, surprisingly funny memoir about faith and coming to grips with your own mortality," Gates wrote on his blog Monday, previewing the book.
The billionaire philanthropist, one of the richest people in the world, provided a more in-depth review of Bowler's memoir on a separate page.
"Bowler was 35 years old, married to her high-school sweetheart, and raising their young son when she was diagnosed with stage IV colon cancer," he said.
"When she got sick, she didn't want to know what was making her body's cells mutate and multiply out of control. She had deeper questions: 'Why me? Is this a test of my character?'"
Gates also reflects that before she got sick, Bowler believed in elements of the prosperity gospel, particularly when it comes to the belief that in all times "God would make a way."
Following her diagnosis, and as she explains in her book, she abandoned the belief that God rewards the faithful with health and wealth.
"Given the topic, I wasn't surprised to find that Bowler's book is heartbreaking at times. But I didn't expect it to be funny too. Sometimes it's both in the same passage," Gates wrote in his review.
"The central questions in this book really resonated with me. On one hand, it's nihilistic to think that every outcome is simply random. I have to believe that the world is better when we act morally, and that people who do good things deserve a somewhat better fate on average than those who don't," he continued.
The Microsoft founder, who in the past has said that "it makes sense to believe in God," also revealed that he had members of his own extended family who believed people who become sick are being punished by God.
"All four of my grandparents were deeply devout members of a Christian sect that believed that if you got sick, it must be because you did something to deserve it. When one of my grandfathers became seriously ill, he struggled to figure out what he might have done wrong. He couldn't think of anything, so he blamed his wife. He died thinking she had caused his illness by committing some unknown sin," Gates wrote.
He went on to say that he appreciated that Bowler does not offer "pat answers or magic solutions" in her memoir, and praised her for continuing to write about "faith, morality, and mortality."
When talking about her memoir with Brian Lamb on C-SPAN's "Q&A" in February, Bowler opened up more about the prosperity gospel-associated beliefs that she no longer supports.
"I've had a lot of people pray for me similarly and as a Christian I believe that Christianity has a very long tradition of divine healing. So I certainly don't think that it's not possible for God to heal people," she said, responding specifically to footage of televangelist Benny Hinn praying over a woman suffering from cancer, in a way suggesting she was being healed.
"But you can see how quickly he moved from praying for her, he as the anointed vessel of God, and then his confidence in himself as that vehicle, and then the idea because she did not have pain in that moment she's definitely healed," she added.