Bill to Protect Freedom of Gay Marriage Opponents Vetoed by Virginia Governor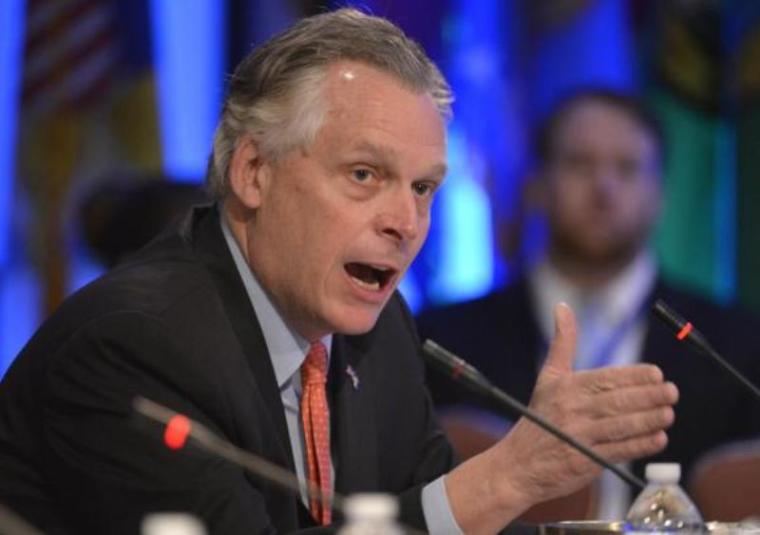 Virginia Governor Terry McAuliffe vetoed a bill that if enacted would have protected individuals and businesses that opposed gay marriage from legal punishment.
Recently the Republican-dominated General Assembly passed Senate Bill 41, which sought to protect people opposed to gay marriage from being compelled to perform or serve a same-sex wedding.
Democratic Governor McAuliffe vetoed the proposed legislation Wednesday, saying in a statement that the bill was "nothing more than an attempt to stigmatize."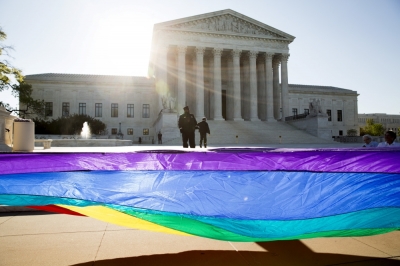 "Any legitimate protections afforded by Senate Bill 41 are duplicative of the First Amendment to the Constitution of the United States; Article I, Section 11 of the Constitution of Virginia; and the Virginia Religious Freedom Restoration Act," argued McAuliffe.
"Any additional protections are styled in a manner that prefers one religious viewpoint — that marriage can only validly exist between a man and a woman — over all other viewpoints. Such a dynamic is not only unconstitutional, it equates to discrimination under the guise of religious freedom."
Introduced by Republican Senator Charles W. Carrico, Sr., SB 41 stated that no person or business should be compelled to service or perform a same-sex marriage.
"No person shall be … Subject to any penalty, any civil liability, or any other action by the Commonwealth, or its political subdivisions or representatives or agents, solely on account of such person's belief, speech, or action in accordance with a sincerely held religious belief or moral conviction that marriage is or should be recognized as the union of one man and one woman," read SB 41 in part.
Since the U.S. Supreme Court ruled 5-4 that state level gay marriage bans were unconstitutional, many have expressed concern that the ruling did not adequately allow for protection of those with objections to same-sex unions, especially on religious grounds.
Some states have passed or considered legislation to protect individuals, churches, and businesses from being legally prosecuted for refusing to perform or service gay weddings on the basis of religious or moral objection.
Victoria Cobb, president of the Virginia-based social conservative group the Family Foundation, said in a statement that she was disappointed by the veto.
"Disagreement over the nature and purpose of marriage is not going to disappear simply because the Supreme Court created a mythological right to redefine marriage," stated Cobb.
"It is unfortunate that Governor McAuliffe is so willing to discriminate against people of faith who simply disagree with the secular left's sexual dogma."
SB 41 is not the only bill McAuliffe has vetoed that had the strong support of Republican legislators and social conservatives.
Earlier this week McAuliffe vetoed House Bill 1090, which would have effectively defunded Planned Parenthood Federation of America.