Billy Graham Tells Christians How to Fight Temptation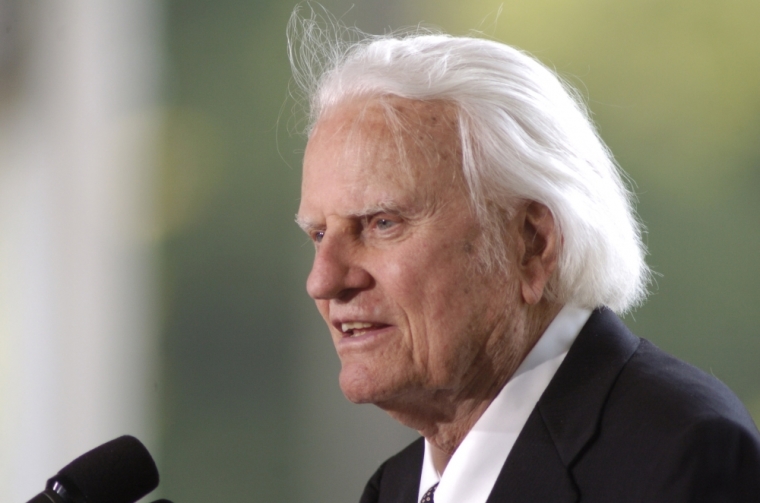 Famed evangelist Billy Graham says that individuals who give their lives to Christ are not immune to the temptations of life, and may face even greater temptation from Satan. But God will provide a way out.
In his syndicated advice column published Wednesday in The Kansas City Star, Graham reminds his readers that no one has been tempted more than Jesus, who endured 40 days and nights of enticements from the devil, and that they are not exempt.
"If Jesus faced temptation," says Graham, "won't we face temptation also? Jesus, the Bible says, 'Has been tempted in every way, just as we are — yet he did not sin' (Hebrews 4:15)."
The Billy Graham Evangelistic Association founder says that believers should combat this temptation with the Word of God. They should get clear about God's will, and ask Him to provide strength to resist Satan and his lies. "You aren't the same person you once were; God now lives within you by his Holy Spirit. Turn, therefore, to him for the help you need to fight temptation."
Last week, the influential evangelist spoke to his readers about the wiles and motives of the devil. The Christian Post previously reported that the 98-year-old reminded his readers, "He (Satan) tempts, he deceives, he destroys and he even kills when it suits his purpose. The Bible says, 'Your enemy the devil prowls around like a roaring lion looking for someone to devour. Resist him.'"
When it comes to temptation, there is nothing new under the sun but God helps believers to resist it all. Graham points to 1 Corinthians 10:13, "The Bible says, 'No temptation has overtaken you except what is common to mankind. And God is faithful. ... He will also provide a way out so that you can endure it.'"
In a previous Q&A on the website of the BGEA, Graham told readers that living a pure life should be a Christian's goal. "He (God) wants to guide us and help us live pure lives, and He also wants to use us to help others and point them to Jesus. Jesus said, 'You are the light of the world. ... Let your light shine before others, that they may see your good deeds and glorify your Father in heaven.'"
With a bit of humor, Graham says about temptation, "A friend told me once, 'When temptation knocks, I just send Jesus to the door!' That's good advice."