Bishop Marvin Sapp Questions Blaming Mental Sickness for Texas Church Shooting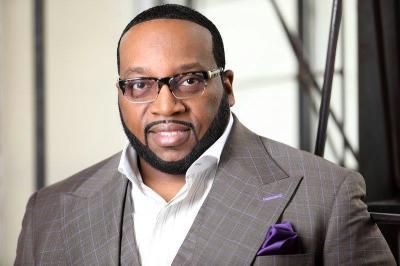 Bishop Marvin Sapp is questioning why the recent Texas church shooting has been classified as a mental health issue.
On Sunday, a 26-year-old caucasian man named Devin Patrick Kelley, committed the deadliest church shooting in U.S. history. Kelley opened fire on First Baptist Church in Sutherland Springs, Texas, where 26 congregants died and 20 more people were injured before he was shot by a local resident.
After President Donald Trump classified the incident as a mental health issue, Sapp, the gospel music artist and pastor of Lighthouse Full Life Center Church, spoke out.
"Haven't posted anything political in a very longtime however I'm wondering has anyone noticed this. When it was Sandy Hook, Mother Immanuel, Los Vegas, opioid crisis and now Sutherland Springs its a sickness," Sapp wrote on Facebook. "I️ just wonder if his name was Muhammed, Gonzales Westside of Chicago youth or if it was crack would people have the same viewpoint ? #Pondering."
On Tuesday, police reports surfaced about Kelley escaping a mental health facility where the former Air Force member was placed after attempting to sneak guns onto a base where he was "attempting to carry out death threats." Kelley was dishonorably discharged from the Air Force and sent to a military prison for one year after assaulting his ex-wife and stepson.
Duke University professor Jeffrey Swanson told CNN that Kelley's history of violent behavior was more of an indicator of his heinous act on Sunday than his mental health struggles were.
"A history of violent behavior is a far better predictor of future violence than mental illness," said the psychiatry and behavioral sciences professor who focuses on gun violence as it relates to mental illness. "We could have better criteria for buying guns based on actual risk, and legal tools to remove guns based on risk."
Aside from Sapp, a number of popular preachers have reacted to the devastating church massacre and called for prayer.
"Our hearts are saddened at the news of the shootings in Sutherland Springs....Our first response is prayer," Max Lucado, the best-selling author and pastor at Oak Hills Church in San Antonio, Texas, tweeted.
Televangelist and best-selling author Joyce Meyer also asked people to join her in prayer.
"We are so saddened by the church shooting in Sutherland Springs, Texas today. Please join us in praying for all those affected," Meyer tweeted Sunday.
Deitrick Haddon, the gospel singer and preacher of Hill City Church in Los Angeles, California, took to Instagram to offer prayer and call on preachers to protect their churches.
"..We are one body of Christ whether in Texas, California or around the world. When you're hurting we all are hurting," Haddon wrote. "This should weigh heavy on pastors around the globe. We must also began to get serious about protecting the house of God."
Texas Governor Greg Abbott acknowledged how devastating it was to have the tragedy occur in a church.
"The tragedy of course is worsened by the fact that it occurred in a church, a place of worship, where these people were innocently gunned down," he said.