Bishop Noel Jones: 'Preachers of LA' Is Not an 'Evangelical Tool'
City of Refuge Megachurch Pastor Says Reality Show Will Show Ministers as Human Beings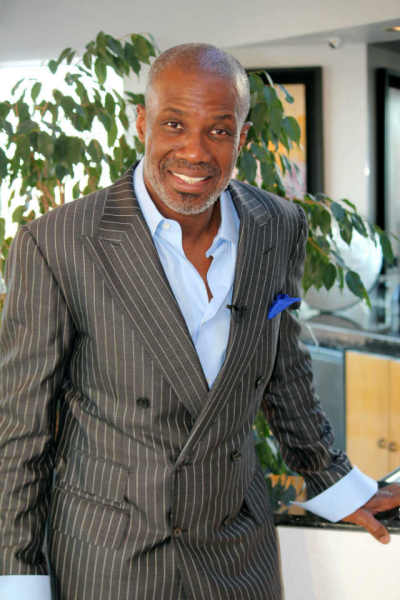 Bishop Noel Jones, lead pastor of City of Refuge Church in Gardena, Calif., and one of six high-profile Christian ministers featured in Oxygen network's upcoming "Preachers of L.A." docu-series, said in an exclusive interview with Pastor Mark Burns of Impact Network's "Life Your Voice" that the already-controversial program was in no way meant to draw unbelievers to faith in Jesus Christ. The reality show, Jones hopes, will instead challenge misconceptions among some Christians who believe their pastors are superhuman and never make mistakes.
"My original intention was not for this to be an evangelical tool, very certainly not," said the Jamaican-born Jones. "My original intention was (for) it to be a tool to help bring the minds of Christian people to the place where they give some balance to who their pastors are and how they deal with their pastors."
"The only reason I signed up was to help to reduce the iconoclastic proclivities that church members have about their pastors to the point where if they break any of the rules that the church members are breaking, they completely throw them away," he added.
 Bishop Jones, 63 and brother of superstar Grace Jones, went on to present scenarios that might provoke congregants to demand that a church leader be removed from his or her post.
"It takes God 40-50 years to put a man together and he ends up in a divorce and he's no longer any good. It takes God 40-50 years to put a man together and he ends up taking a drink, having a kind of accident, and he's no longer any good," said the California megachurch pastor.
Jones has been leading City of Refuge Church since 1994 and travels extensively to preach and lecture. The bishop, who is unmarried and has three adult children, suggested last year that rumors claiming he had fathered actress and singer Stacy Francis' second child, were exactly that – "rumors and innuendo." Among the many celebrities said to attend City of Refuge Church is controversial rapper The Game, who was reportedly baptized at the Los Angeles-area church in 2011.
The popular Christian minister spoke exclusively with Pastor Mark Burns, executive producer and host of the television show "Lift Your Voice" on the Impact Network, while in attendance this past weekend at the 2013 Essence Festival in New Orleans. Jones was a main speaker for the festival's Get Lifted All Star Gospel Tribute that featured pastor Donnie McClurkin, Yolanda Adams, Bishop Lester Love, and others.
Jones tweeted Tuesday night once Burns informed him that the nearly nine-minute interview was live: "Many of you have been asking why I am doing @PreachersofLA I have spoken as to why & the show will reveal the rest. It's time!"
Watch Jones' video interview with Burns in which the two discuss aspects of the "Preachers of L.A." trailer that touched on pastors' relationships and personal wealth:
"Preachers of L.A.," slated for a fall debut, features in addition to Jones, award-winning recording artist and minister Deitrick Haddon, Bishop Clarence McClendon, senior pastor of Full Harvest International Church, Pastor Wayne Chaney of Antioch Church of Long Beach, Bishop Ron M. Gibson of Life Church of God In Christ and The Sanctuary Church's Lead Pastor Jay Haizlip, who is also a skateboarding pioneer.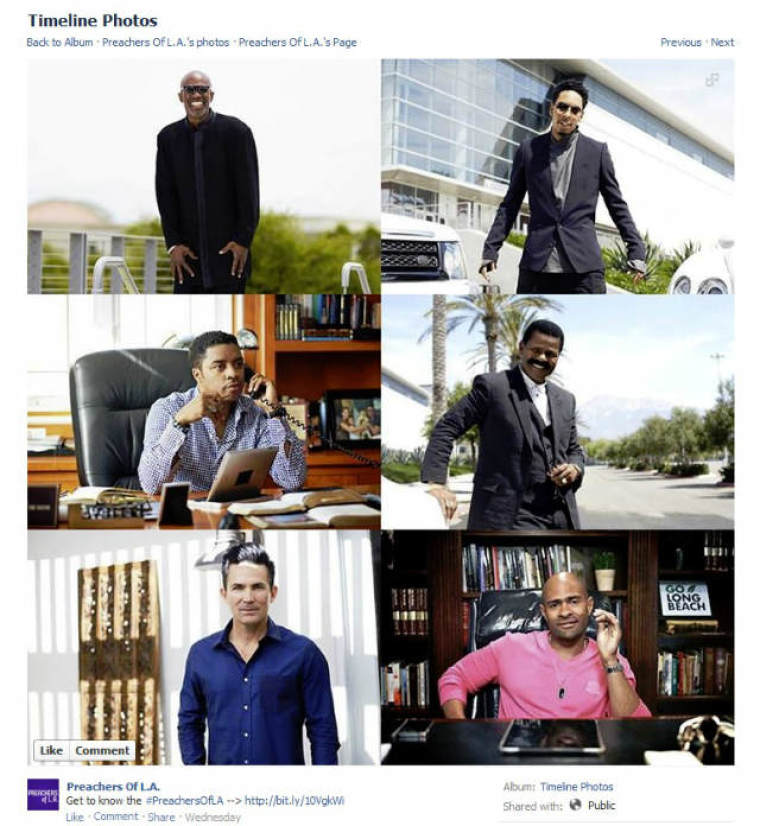 "Preachers of L.A." has been the focus of much criticism since the program was first announced in May under the working title "Pastors of L.A." Most recently, a petition was launched to have the docu-series yanked before it even airs.
"These preachers lifestyles are NOT promoting Christ ethos but rather their cars, homes, relationships, and their justification on why they want viewers to see them as having fleshly desires as everyone else does," reads the petition started by Christians against "Preachers of L.A."
"We as Christians face daily ridicule and this show will only tear down our churches and keep non-believers away as opposed to bringing them to Christ," adds the Change.org petition.
One supporter of "Preachers of L.A.," Dr.Keith Eric Ivy, suggested on Twitter that the "holy ghost police" should wait and actually view the program before "assuming the worst."
Despite the naysayers, Oxygen has been plowing full steam ahead with the program, rolling out a trailer, strong social media presence and highlighting public engagements related to "Preachers of L.A." cast. Lemuel Plummer and Holly Carter, producer and executive producer, respectively, of BET's reality show "The Sheards," have been working with Oxygen to develop and produce the docu-series.
"This show documents a journey of transparency from one man to the next as they endeavor to lead others to their own truth and self-discovery," said Carter previously in a press release.
"We intend to portray the human side of these pastors and the real world in which they live and work," added Plummer.
Watch the "Preachers of L.A." trailer teasing the fall 2013 docu-series on the Oxygen network: