'Black Sails' Season 4 Episode 8 Spoilers: Flint, Silver's Feud Continues
'Black Sails' Season 4 Episode 8 Spoilers: Flint, Silver's Feud Continues
Only three more episodes are left to air before the fourth season of Starz's adventure TV series "Black Sails" comes to a conclusion. In the forthcoming eighth episode of the show, viewers will get to see what happens when everyone is at their limit, desperate to grasp the remaining straws to survive.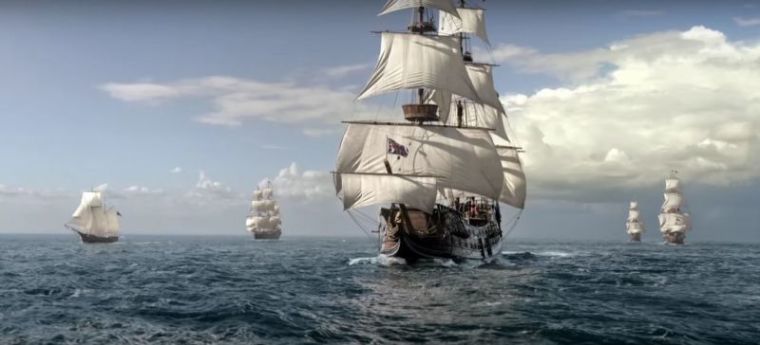 In "Black Sails" season 4 episode 7, Silver (Luke Arnold) and Flint (Toby Stephens) were at odds with each other, and the centerpiece of their fallout were two things: money and the treasure. With Flint raving mad and with Silver too preoccupied with Madi (Zethu Dlomo), it appeared that the entire pirate army was going to be the ultimate casualty of their conflict.
In the next episode of the series, it looks like the fallout between Flint and Silver will only get worse. With only a few episodes left, it seems the storyline of "Black Sails" is setting up a final confrontation between Silver and Flint, with the former being motivated by Madi and the latter being influenced by his madness.
The synopsis for the eighth episode of "Black Sails" season 4 reads:
"A rescue plan threatens to divide Flint and Silver; the true price of freedom becomes apparent to Max (Jessica Parker Kennedy); Rackham (Toby Schmitz) seeks his prey; the Walrus enters uncharted territory."
"Black Sails" is an adventure drama series centered on the tales of Captain Flint and his men, and is set prior to the events of Robert Louis Stevenson's classic tale "Treasure Island."
Flint is the most brilliant as well as the most feared captain of his time. He adds to his crew John Silver, a fast-talking young man.
Threatened with extinction, Flint and his crew fight for the survival of New Providence Island, the most notorious criminal haven during its time. Aside from being a debauched paradise filled with pirates, thieves, prostitutes and fortune seekers, the island is also a place of enlightened ideals and stunning brutality.
"Black Sails" season 4 episode 8, titled "XXXVI," airs on Sunday, March 19 at 9 p.m. EDT on Starz.