Boko Haram Hacks to Death Dozens, Including Scores of Christians; Continues Forcing Young Girls to Carry Out Suicide Bombings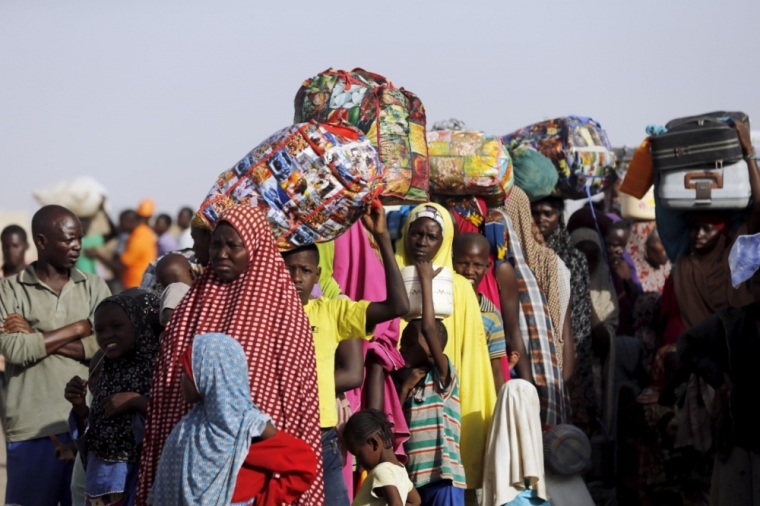 Boko Haram has killed dozens of people, including many Christians, in a slew of separate attacks carried out in raids on villages in Nigeria in the past week. The U.N. has said that the Islamic terror group continues forcing women and young girls to carry out its suicide bombings.
Morning Star News reported that Boko Haram's raids in Adamawa state have killed at least 29 people, most of whom are believed to have been Christians. Last week the jihadists hacked to death 10 Christains with machetes in Pambula-Kwamda, a Christian community in Adamawa's Madagali Local government Area.
"They destroyed the telephone mast first before invading our community — this was to prevent us from telephoning and requesting help," said one pastor from the community who did not wish to be named.
"They killed 10 members of our church [Church of the Brethren in Nigeria, or EYN] using machetes and then slaughtering them."
Although the Nigerian army has successfully pushed out Boko Haram from a number of its hideouts in the past several months, the terror group continues carrying out deadly raids.
Boko Haram is the prime suspect in a separate suicide bombing of the Christian community of Garkida, Gombi LGA in Adamawa state, which killed nine people on May 19, and a shooting attack on May 16 in Wagga which killed another 10 Christians.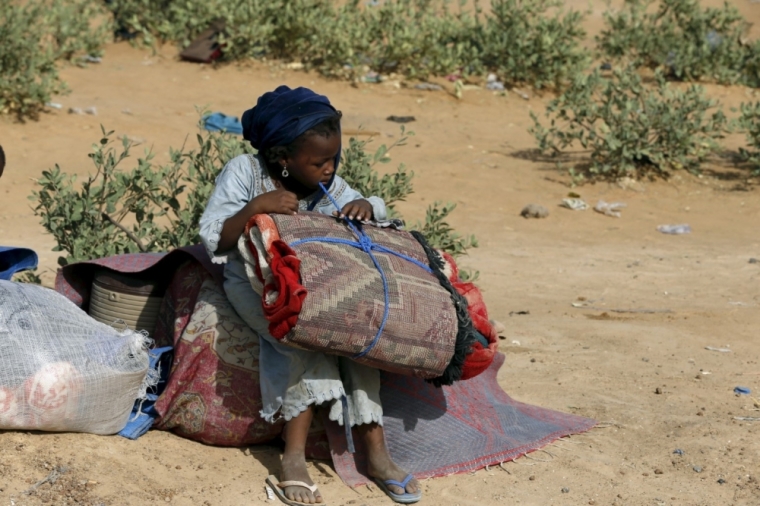 "The attacks killed 19 people in Garkida and Madagali," said the Rev. Samuel Dante Dali, president of the EYN. "The bombing signals a renewal of violence by the Islamist insurgent group Boko Haram at a time when Nigerian authorities are claiming victory in many parts of the northeast."
AllAfrica.com reported on Wednesday that another 37 people, including men, women and children, were killed by the terrorists after an attack on Gubio town in Gubio local government of Borno State.
Bukar Mondama, a teenager from Gubio and a member of the town's vigilante group, described the incident:
"We were playing football around 5:30 p.m. when we suddenly started hearing gunshots and there was confusion all over the town; everybody was running. The civilians JTF tried their best but there was no weaponry," Mondama said.
"They killed 37 civilians including two little boys, while many others suffered injuries. They took their time to select and burn all good homes and all the mosques in the town. They burned our vehicles that were parked in the town so that we would not be able to go after them."
The U.N. has meanwhile said that Boko Haram continues to use women and girls in its suicide bombing attacks.
"Children are not instigating these suicide attacks; they are used intentionally by adults in the most horrific way; they are, first and foremost, victims not perpetrators," UNICEF representative Jean Gough said.
The international agency said that women and children were used in three-quarters of all of Boko Haram's suicide bombings since July, with girls between 7 and 17 years old used in at least nine confirmed bombings.
UNICEF noted that at least 743,000 children have been uprooted by the conflict in Nigeria in the states of Borno, Yobe and Adamawa, which has stretched on for over five years.
"Many children were separated from their families when they fled the violence, and have no one to look after them," Gough added.