California Court Backs Southern Baptist University Over Expulsion of Transgender Student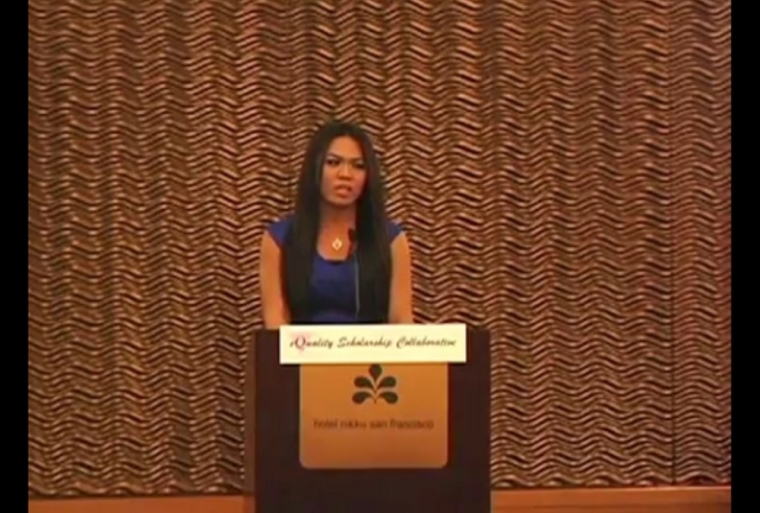 A California trial court has backed a private Southern Baptist school over its right to expel a transgender student, who is accused of committing fraud by applying for admission as a female. The court has also, however, awarded $4,000 in damages to the plaintiff for being excluded from the school's ancillary programs that are open to the public, such as the library and restaurants.
MSNBC reported on Monday that the student in question is 27-year-old Domaine Javier, who was born as a biological male but has identified as female since childhood. California Baptist University expelled Javier for fraud violations in 2011, after Javier appeared in an episode of MTV's "A True Life" and admitted to being born a male.
Javier's attorneys argued that CBU had violated California's Unruh Civil Rights Act, which prohibits discrimination based on various categories, including sex and sexual orientation.
As Superior Court Judge Gloria Connor Trask explained in the ruling, when it comes to on-campus educational activities, CBU is not a "business establishment," and therefore has not violated the Act.
However, when it comes to CBU's off-campus business operations such as restaurants, theater, and libraries, those qualify as "business establishments" which are subject to the provisions of the Act.
The judge noted in the ruling that CBU is a private nonprofit religious corporation, and a ministry of the California Southern Baptist Convention. She also pointed out that all members of CBU's Board of Trustees are required to be members of Southern Baptist churches, and that all of CBU's faculty, including adjunct faculty, must be practicing Christians.
"Every secular subject is expressly intertwined with a values-based Christian religious component, taught by a Christian," Trask wrote. "Whatever economic benefit the student hopes to gain from the CBU educational experience, CBU clearly intends to send forth an engineer, nurse, businessperson, or teacher who will be able to apply its religious values in the secular world."
Both sides of the case were happy with the ruling though they also plan to appeal the claims they lost.
Attorney Paul Southwick praised the court's decision to award Javier the damages when it comes to access to CBU's business establishments that are open to the public.
"Today is a great day for transgender Californians," Southwick said in a statement. "[Judge Trask] refused to recognize a Hobby Lobby type exemption for the university, at least with respect to online courses and parts of the university that are open to the public, like its library, counseling center and campus restaurants."
Southwick added that he plans on appealing the claim that he lost, arguing that CBU accepts state and federal aid and therefore should be held subject to the nondiscrimination laws.
Javier, who is now studying nursing at Riverside City College, was also awarded the attorney fees, alongside the damages.
James McDonald, an attorney for Fisher & Phillips who is representing the university, said that CBU could also appeal the claims that it lost.
"CBU is pleased that the court recognized that California Baptist University is a private Christian university and is not a business establishment under the Unruh Act," McDonald said, according to The Riverside County Press-Enterprise. "The court also ruled that the plaintiff did not have a valid breach-of-contract claim."