Canadians to Face Hate Crimes Charges, Prison for Anti-Transgender Speech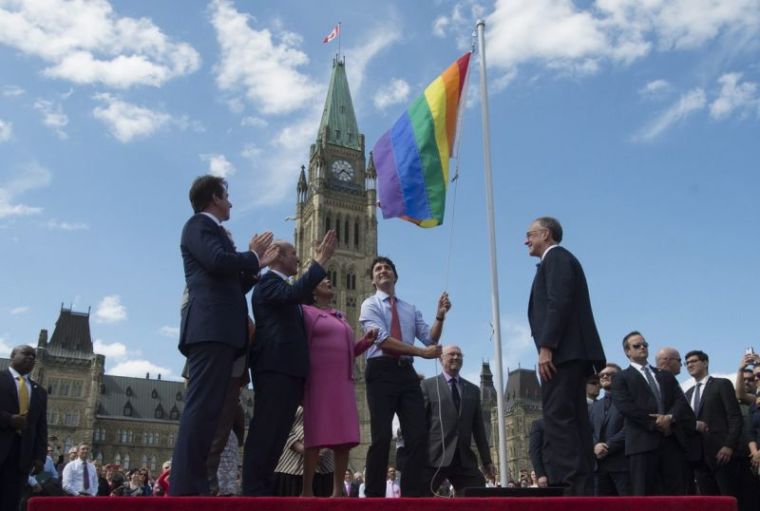 Canada's Senate has passed a law against the use of wrong gender pronouns which critics say would allow authorities to charge those who deny gender theory with hate crimes leading to imprisonment, fines or "anti-bias" training.
Bill C-16 passed by a vote of 67–11 this week, more than a year after being introduced, according to Global News, which said it adds protection of gender identity and expression to the Canadian Human Rights Code and includes them within the protections provided by the hate-speech and hate-crime provisions of the criminal law.
The measure now awaits royal assent from the House of Commons.
"In Canada we celebrate inclusion and diversity, and all Canadians should feel safe to be themselves," Justice Minister Jody Wilson-Raybould said in a statement. "Trans and gender diverse persons must be granted equal status in Canadian society, and this bill makes that status explicit in Canadian law. … The purpose of this legislation is to ensure that everyone can live according to their gender identity and express their gender as they choose. It will protect people from discrimination, hate propaganda and hate crimes."
University of Toronto psychology professor Dr. Jordan Peterson, an invitee to the Senate committee, had earlier told the committee that the bill was an unprecedented threat to freedom of expression. "We will seriously regret this," he tweeted after the bill was passed.
Canada's Campaign Life Coalition group also criticized the passage of the bill. "This tyrannical bill is nothing but social engineering to the nth degree, all in the name of political correctness," its vice president, Jeff Gunnarson, told LifeSiteNews.
"Mark my words, this law will not be used as some sort of 'shield' to defend vulnerable transsexuals, but rather as a weapon with which to bludgeon people of faith and free-thinking Canadians who refuse to deny truth," the group's senior political strategist Jack Fonseca was quoted as saying.
Conservative Senator Don Plett, who voted against the bill, told the Senate committee last month that "ideologues" are "using unsuspecting and sometimes complicit members of the so-called transgender community to push their ideological vanguard forward."
Ontario Human Rights Code guidelines "mandate" the use of genderless pronouns on request, lawyer D. Jared Brown, also an appointee to the committee, pointed out as an example. "Mandating use of pronouns requires one to use words that are not their own that imply a belief in or agreement with a certain theory on gender," he was quoted as saying. "If you try to disavow that theory, you can be brought before the Human Rights Commission for misgendering or potentially find yourself guilty of a hate crime. To sum up, on the subject of gender, we're going to have government-mandated speech."
Ontario province recently passed legislation that allows the government to seize children from families that refuse to accept their child's chosen "gender identity" or "gender expression."
The so-called Supporting Children, Youth and Families Act of 2017, or Bill 89, requires child protection, foster, adoption service providers, and judges to take into account and respect a child's "race, ancestry, place of origin, color, ethnic origin, citizenship, family diversity, disability, creed, sex, sexual orientation, gender identity and gender expression."
Fonseca had earlier commented, "With the passage of Bill 89, we've entered an era of totalitarian power by the state, such as never witnessed before in Canada's history. Make no mistake, Bill 89 is a grave threat to Christians and all people of faith who have children, or who hope to grow their family through adoption."
Religion freedom of Canadian Christians has come under threat.
In April, a Canadian Christian couple filed a lawsuit against Hamilton Children's Aid Society for removing two foster children from their home because they refused to lie to the girls by saying that the Easter bunny is real.