Canadian Man Changes Sex on Birth Certificate to Save Money on Car Insurance, Exposes System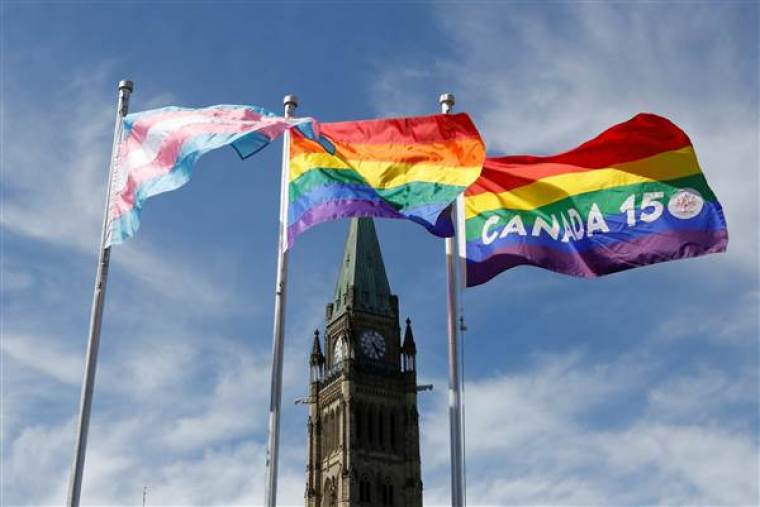 A Canadian man says that it was extremely easy for him to change the sex on his birth certificate even though he is not transgender and only wanted to save about $1,100 on his car insurance each year.
The man, identified only by the name "David," detailed for CBC News how he was able to procure cheaper car insurance for his new Chevrolet Cruze by simply going through the formal government process to change the sex designation on his birth certificate, as if he were a transgender person who wanted to identify as a female.
David, who lives in Alberta, explained that when he inquired about rates for an insurance policy, he was quoted a premium of roughly $4,500 per year. While that high premium reflects the fact that he has a collision and a couple of tickets on his driving record, it was also boosted by the fact that David is a male under the age of 25.
As the Insurance Bureau of Canada states that men under 25 usually have a higher risk of collision than their female counterparts, men under 25 tend to pay higher premiums. David was no exception. Instead of taking the quoted offer of $4,500 per year, David inquired about how much a policy would cost if he was put in the system as a female driver. This time, he was quoted an annual premium of $3,400
But in order to get that lower premium, David had to first change the gender on his birth certificate. David lives in a province where people are no longer required to undergo reassignment surgery to change the sex designation on a birth certificate.
In 2014, a court ruled that a regulation requiring sex reassignment surgeries to change the designation on the birth certificate was unconstitutional. The next year, the province altered its rules.
Although transgender persons in the past were required to submit two affidavits from two doctors explaining that they changed their gender through surgery, the law was changed to only require one affidavit and a letter from a doctor that confirms "the person identifies with and is maintaining the gender identity that corresponds with the requested amendment to the sex on the record of birth."
In seeking his lower insurance cost, David learned that he would need a doctor's note in order to change the sex on his birth record and driver's license.
"It was pretty simple," David was quoted as saying. "I just basically asked for it and told them that I identify as a woman, or I'd like to identify as a woman, and he wrote me the letter I wanted."
David then filed the note along with the necessary paperwork to the government for processing. A few weeks later, he received a new birth certificate with his gender marker stating that he was a woman. He would then go through the process to get a new driver's license reflecting the female gender designation on his birth certificate. David then saved $91 per month on his car insurance.
David told CBC News that he was shocked when the new birth certificate came in the mail and made him feel like he had "beat the system."
"I felt like I won," he stressed. "I'm a man, 100 percent. Legally, I'm a woman."
David assured the news organization that he does not actually identify as a woman and was just "angry" and felt like he was "getting screwed over" by the insurance company.
"I did it for cheaper car insurance," he admitted. "I didn't do it to point out how easy it is to change genders. I didn't do it to criticize or ridicule transgender or LGBT rights."
Although David was required at the time to get a statement from a doctor, Alberta's current policy makes it even easier for patients to change the sex on their birth certificate.
In June, the Alberta government changed the law to get rid of the requirement for a doctor's note, essentially allowing people to declare if they are male, female or non-binary.
Steve Kee, a spokesman for the Insurance Bureau of Canada, told CBC News that he's heard reports of other people changing their gender for the purpose of cheaper insurance.
"If you're going to declare on any document, you need to be truthful," Kee said. "If not, you're making a fraudulent claim. This could impact you for any future insurance application that you make, or any other aspect of your life."
David and others who lie to change genders on their birth certificate run the risk of being prosecuted for perjury.
"He thinks he's so clever," Stephanie McLean, a New Democratic Party Member of Legislative Assembly for Calgary-Varsity, wrote on Twitter. "Perjury is an offence liable to imprisonment of up to fourteen years. IT'S NOT A LOOPHOLE IT'S A CRIME!"
Conservatives have long complained about how legal systems that make it easy for people to change their gender on legal documents can be abused for identity fraud.
After the legislature in California passed a similar bill last year allowing for people to change their birth certificate without a court order or proof of clinical treatment, conservatives warned that it could lead to "fraud" that will burden law enforcement. Conservatives warned that such relaxed rules are not "good public policy."
"The current process requiring a licensed physician to verify and a court to confirm gender change is reasonable and prudent," social conservative activist Randy Thomasson, the president of SaveCalifornia.com, said in a statement last year. "Identity fraud cost Americans $16 billion in 2016 and we must do more, not less, to combat it. Yet SB 179 mandates that a court illogically accept a subjective claim of gender change as 'conclusive proof' in a court of law."
"Diminishing a legal identity verification process to paying a paltry $11 and permitting an unsubstantiated claim to magically morph into legal fact is both unnecessary and unsound," he added.