Carl Lentz Slams HBO's Vice News for Editing His Answer on Politics and Trump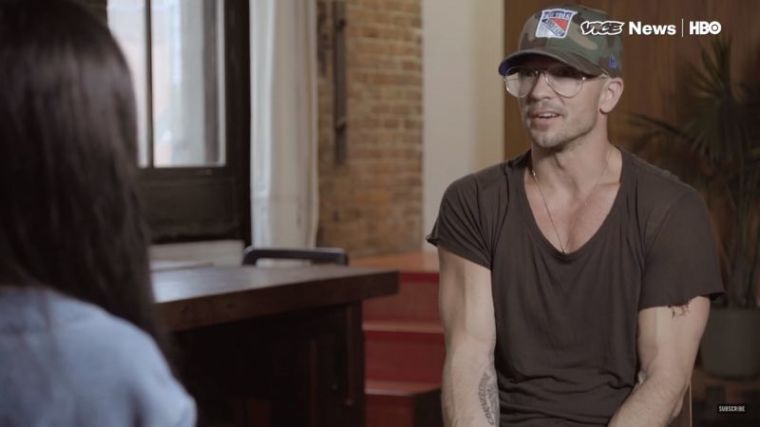 Hillsong New York City Pastor Carl Lentz has blasted HBO's Vice News for an interview he did with the media outlet earlier this month that he says was heavily cut and not presented honestly.
Speaking with World Religion News in an interview posted on Monday, Lentz said he's "frustrated" by the Vice News interview and the way it was presented.
"They know better. They know that was not the full conversation," Lentz said.
The Vice interview in question seemed to suggest that the megachurch pastor has had some interaction with the Trump's administration.
"I've had some small moments," Lentz said in the clip shown at the time. "I've done some White House stuff on the sly. I've been in rooms with people who make big decisions," he added.
He told World Religion News that his point, which was taken out completely by Vice, is that it is his duty to pray for America's leaders.
"Whether I agree or disagree I am going to pray for them passionately. That is my job as a Christian and then it devolved into 'has he done anything' and I told them lightly 'I have been in some rooms' I may be referring to the Prayer Breakfast or whatever in D.C. The conversational tone was so different and it was heavily edited," Lentz positioned.
"But I was super annoyed. Even talking to Vice, I held out hope that they would be super honorable which is probably foolish," he added.
As for how he would talk to political leaders if he got the chance, the pastor said he would speak with them the same way he does any other person.
"I would go for much unadulterated, black and white truth as I have to muster because of the urgency and the weight of that moment. You never know how many shots you're going to get like that. If they ask, 'what do you think about immigrants?' I am not going to say, 'well what do you think?' I'm going to say exactly what I think, right away. Like gun control, I am going right for the jugular," he continued.
Speaking further on gun control, Lentz argued that "common logic would say that fewer guns equal less violence."
"More challenge to get guns equals more safety. It is common sense stuff like this. The way our country looks we have to fight for common sense," he asserted.
He continued: "We have people, 20 minutes after a shooting, will begin to promote their views about how they are going to say this has nothing to do with what it exactly has to do with. People saying, "this has nothing to do with gun laws." Are you sure? Because I don't see any other country on Earth dealing with what we deal with."
The pastor also said that speaking out against the "sin of racism" is one that is heavy on his heart.
"This is real time. I am going right at this. We are in New York so when it comes to Black Lives Matter, when it comes to Eric Garner, who was killed on our streets not that far from where a lot of our people live," he said. "When it comes to police brutality stuff and the NYPD. By the way, I am not disparaging them. Often when you hear about these cases, New York is in the spotlight. I felt I have to speak to this right now."
Lentz has been carrying out a number of interviews in recent weeks promoting his new book, Own the Moment.
He also hit back against critics in Relevant magazine who accused him of being a "coward" for taking an alternative approach when speaking on controversial topics, such as abortion.
"A lot of Christians that don't know who we are say things like 'You're a coward' and 'Truth is truth' and 'You need to speak out.' I just say, 'I think me and you — first of all — might know a different Jesus.' I think I did what I would always do, which is try to get to know a person," he said.
"To me, I'm going in there with the intent of pointing to Jesus and hopefully speaking a language the world can understand."