Christians Who Reject Science 'Can't Tell God How He Made the Universe,' Vatican Astronomer Says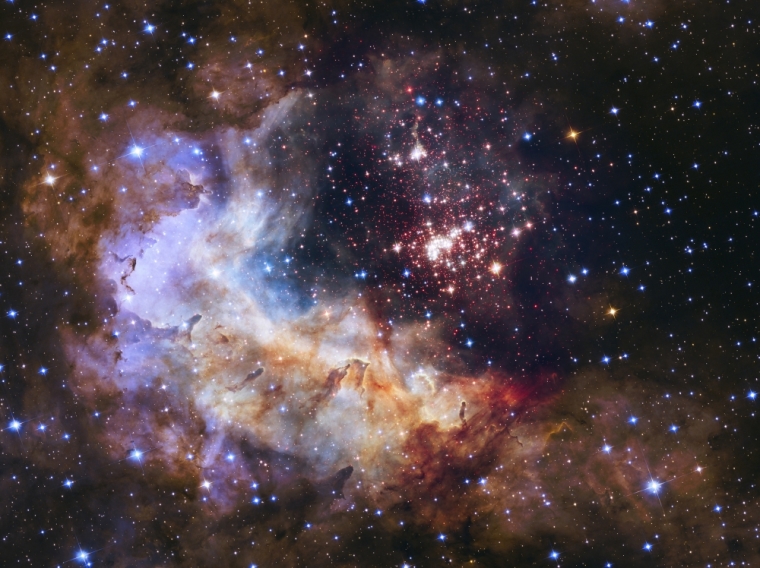 A Vatican astronomer who embraces both science and religion has said there is no conflict between the two, arguing that scientist who reject religion are lacking in humility, while Christians who reject science believe they can tell God how he should have made the universe.
"To me (the issue) comes down to two problems: Scientists not having enough humility to understand, that they don't have all the answers and religion not having enough to recognize that they can't tell God how He should have made the universe," Jesuit Brother Guy Consolmagno, director of the Vatican Observatory, answered in response to a question regarding people who find conflict between science and religion, The Salt Lake Tribune reported.
Consolmagno said in a speech at Juan Diego Catholic High School in Draper that the Roman Catholic Church has been looking to bring a balance between science and faith since the 1580s, when Pope Gregory XIII committed the Church to scientific study.
"Pope Leo wanted an observatory so that everyone might see the Church is not opposed to solid science, but embraces it and encourages it with full devotion," Consolmagno revealed.
Consolmagno has taught physics and astronomy in the Peace Corps, and was a post-doctorate lecturer at MIT and Harvard College, before earning a Carl Sagan Medal from the American Astronomical Society following his research on asteroids, meteorites and the evolution of small bodies in the solar system
While Consolmagno did not point out which issues in particular some Christians may not agree with popular science on, the Catholic Church has showed acceptance of the theory of evolution, which goes against what some Christians believe in Creationism.
Last June, researchers from across the scientific community widely praised Pope Francis' major encyclical on the environment and his push for world governments to tackle climate change.
Reflecting on his own journey, Consolmagno, a Detroit-native, said that science and faith provided him with adventure and opportunity around the world. He has said that both science and religion are 'conversations about the universe' and the ways humans interact with it.
"Religion gives me the reason to do the science," he added.
Consolmagno has spoken out on a number of big scientific discoveries, and back in September argued that NASA evidence suggesting there might be flowing water on Mars could paint a different picture of who God is.
"The important thing is to recognize that the universe is created by God, and however God did it tells us something about God's personality," Consolmagno said at the time.
"If God chose to make a universe where we are the only creatures, that is interesting, that tells us something about God and us," he continued.
"If God creates a universe where life is everywhere, that gives us a different picture of God, but in either way, we learn more about Who the Creator is."