Catholic Groups Blast Georgetown Univ. for Inviting Planned Parenthood Pres. to Speak on Campus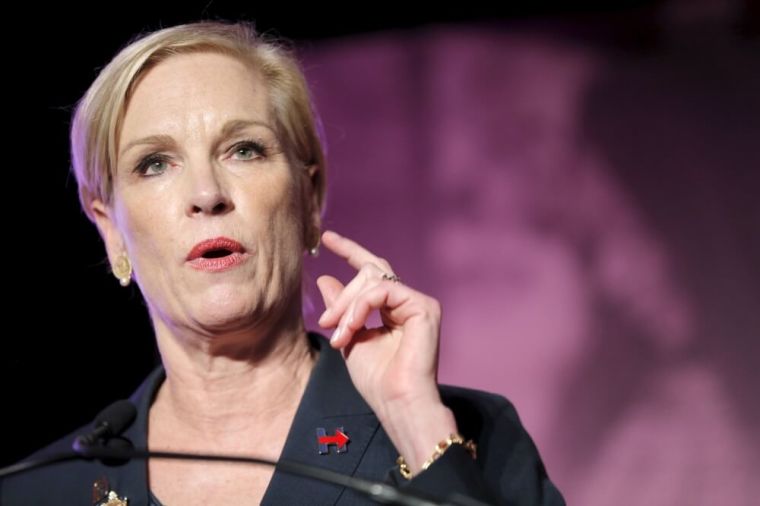 The Roman Catholic Archdiocese of Washington is speaking out against a Georgetown University student group that has invite Planned Parenthood President Cecile Richards to be a featured guest at an upcoming event.
Earlier this month the university's Lecture Fund announced that Richards — who has overseen over 2.8 million abortions as president of Planned Parenthood since 2006 — is going to speak at an event accessible only to Georgetown students and faculty.
"What we lament and find sadly lacking in this choice by the student group is any reflection of what should be an environment of morality, ethics and human decency that one expects on a campus that asserts its Jesuit and Catholic history and identity," the Archdiocese said in a statement Monday.
"One would prefer to see some recognition by this student group of the lives and ministry, focus and values of people like Blessed Óscar Romero, Blessed Teresa of Calcutta and Pope Francis in place of that group's seemingly constant preoccupation with sexual activity, contraception and abortion."
Identifying itself as a "non-partisan student-run organization," the Lecture Fund says the Planned Parenthood president will be speaking at their request in April. "The event will consist of remarks, followed by a question and answer period," explained the group.
The announcement has stirred outrage among pro-life and Catholic groups that view the invitation to the head of the nation's largest abortion business as an affront to biblical teaching on the sanctity of life.
The socially conservative Cardinal Newman Society has launched a petition demanding that the Lecture Fund retract its invitation to Richards.
"I join with The Cardinal Newman Society and faithful Catholics in calling on Georgetown University to uphold its Catholic identity and commitment to human dignity by rescinding the Lecture Fund's invitation to Planned Parenthood President Cecile Richards to speak on campus in April," reads the petition.
"We call on Georgetown University to restore the Catholic identity and fidelity that once were the foundation of America's oldest Catholic university, but which have been diminished and even scorned in recent decades."
For its part, Georgetown University released a statement last week expressing support for the Lecture Fund's decision, citing academic freedom as justification.
"As the nation's oldest Catholic and Jesuit university, Georgetown University is proud to be a university that deeply values our faith tradition and that encourages the free exchange of ideas," reads the statement in part.
"We respect our students' right to express their personal views and are committed to sustaining a forum for the free exchange of ideas, even when those ideas may be difficult, controversial or objectionable to some."
Georgetown also added that the Catholic academic institution "remains firmly committed to the sanctity and human dignity of every life at every stage."