Chicago Church Hosting 2-Mile Prayer Line Against Local Violence; Thousands Expected to Attend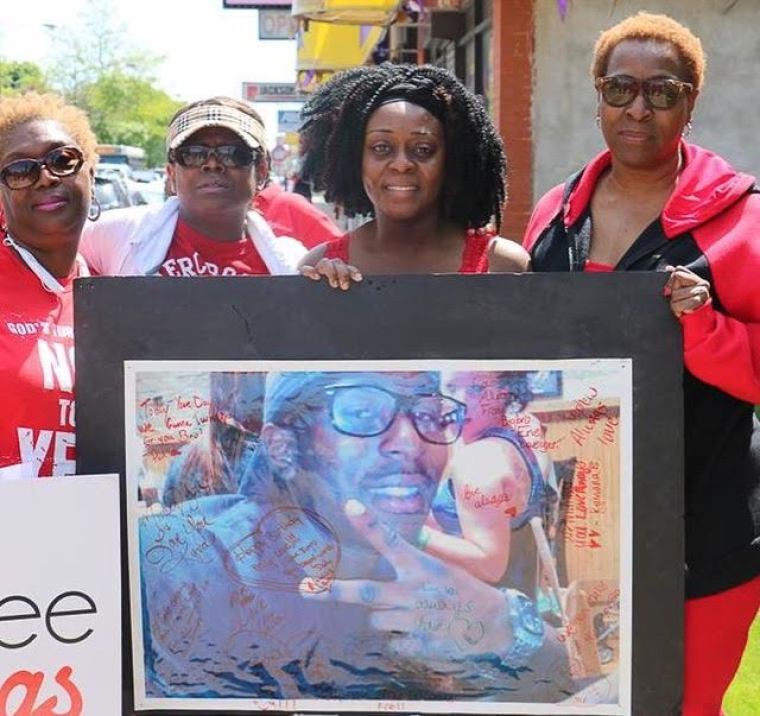 A Chicago church is hosting a gathering against inner city violence that will feature a line of people praying expected to stretch for two miles.
Approximately 4,000 people are expected to take part in New Life Covenant Church Southeast's seventh annual "Prayer on the 9" event, which will take place on Saturday.
Minister Shammrie Brown, an organizer of the Prayer on the 9, told The Christian Post that the event is meant to serve "as a catalyst for social change in Chicago communities where violence is most prevalent."
"It's a call-to-action for the community to pray and gather along Chicago's East 79th Street as one community, one city against violence of any kind," explained Brown.
"We believe people will take away a sense of hope, encouragement and an urgency to act within their respective communities to improve the overall quality of life in Chicago."
Last year, the observance involved participants wearing the color red and had those in the prayer line lie down in the streets to showcase the loss of loved ones.
"This year, with that same momentum, we are calling our community to stand again. Only this time, we are celebrating the lives of those we lost, by doing something with the life we still have," continued Brown.
"As a culminating peak to this year's prayer line, this year's demonstration will be a 2-mile march with a band procession."
Part of the celebration will also involve New Life Covenant donating $15,000 to local charities that are working to curb the violence in the city.
In recent years, an increasing focus has been put on the city of Chicago and its high violent crime rate. For example, last September, the Chicago Tribune found that by Labor Day the city had experienced 500 homicides.
"And with that tragic tally, the Windy City has now logged more homicides than New York City and Los Angeles combined — and is on pace to reach a homicide level not seen since the 1990s," noted NBC News last year in a story about the Tribune's tally.
"The grim milestone comes just days after the Chicago Police revealed that August was the deadliest month in the city in more than 20 years, with 90 homicides and 384 shooting incidents involving 472 victims."