China Shuts Down Christian School, Accuses Teachers of 'Brainwashing' Children With Religion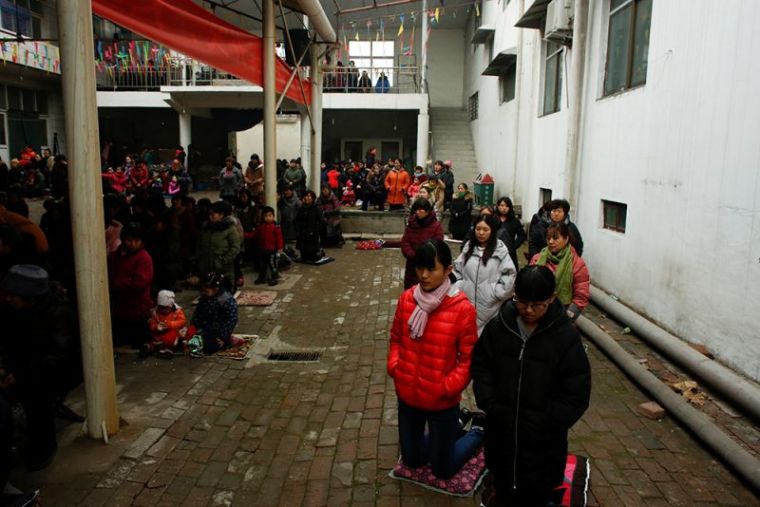 A persecution watchdog group says officials in China have shut down a church-run academy in the central Henan province where they accused the teachers of "brainwashing" students with Christianity.
ChinaAid reported on Monday that one of the teachers, identified only by the last name Zhu, said national security officers went to her home in July when they closed the academy.
The officials confiscated books that the teachers "used for an academy that ran theology classes for children in their home after receiving a tip that the students were being 'brainwashed' with religion," China Aid reports. "Additionally, they removed other items belonging to the church, including the computer, and banned and closed the academy."
After the Communist Party officials banned the church's activities, the church says it has not been harassed again.
The Chinese government has been accused by various watchdog groups, including the U.S. government, or cracking down on religious freedom.
A video posted online in August shows Christians fighting to protect their church property from being destroyed by bulldozers in Wangcun village in the northern Shanxi province.
The dispute, stemming from government efforts to take the church property, led to a number of priests and lay Catholics being injured, as believers were  heard shouting "Jesus save me!" and "Mother Mary, have pity on us."
Government officials have also raided underground churches and arrested pastors on several occasions. ChinaAid previously reported about a Taiwanese Christian pastor who was arrested for singing the worship song "Jesus Love You" in Zhengzhou, Henan, where officials claimed it was an "illegal religious activity."
The watchdog group further said that prohibitions on teaching religion to children are common in China, though that has not stopped Chinese parents from taking their children to church and other Christian-related activities.
The U.S. State Department's 2016 International Religious Freedom Report, which called out China for a number of abuses against Christians and religious minorities, was criticized by Chinese authorities.
Chinese Foreign Ministry spokeswoman Hua Chunying argued in August that the world's most populous nation protects religious freedom, and urged the U.S. to take care of its own problems, such as racial tensions.
However, China Aid President Bob Fu told The Christian Post that China is "incorrect" in drawing a comparison between the two countries.
"The Chinese government is directly responsible for their abuses, while the U.S. government is not necessarily responsible for racism," Fu told CP in an email at the time.
He added that China "implements local and national policies that target specific groups of people and even goes so far as to hold official conferences about how to properly execute these policies. This denotes a direct government responsibility for the abuses."