Chinese Exports Continue to Decline Ahead of Impending Trump Presidency
The world's second-largest economy posted a drop in exports in 2016 for the second year running furthering trade concerns as Donald Trump's Presidency edges closer.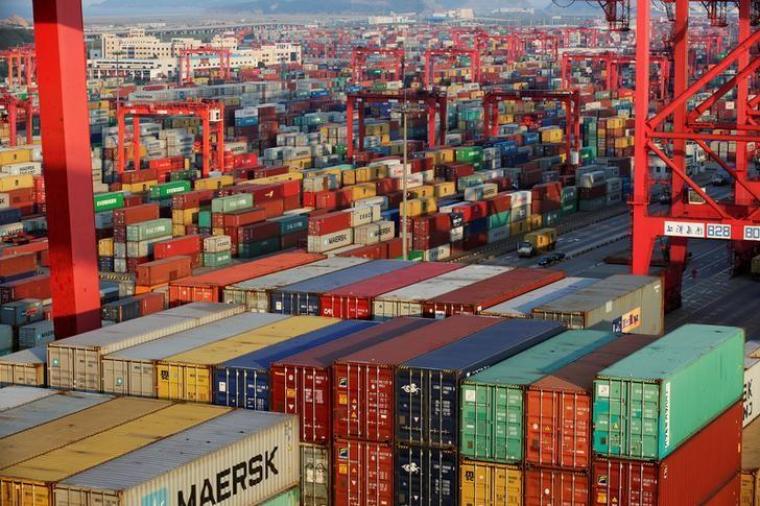 China, the world's largest trader in goods, is losing shipments and trade volumes to a weak global demand fuelled by Donald Trump's allegations of currency manipulations against Beijing.
The data, posted on Friday, disclosed that China's 2016 exports were down 7.7 percent to $2.1 trillion and imports dropping 5.5 percent to $1.59 trillion. This export drop, the second annual decline in a row, is the worst faced by the country since the global recession of 2009. Exports dropped by 6.1 percent to $209.4 billion in December alone following the results of the American presidential elections.
"There remain some obstacles facing China's foreign trade development," Customs spokesman Huang Songping told reporters at a news conference announcing the results, adding the international trading environment was "severe and complex".
Donald Trump had slandered Beijing as a currency manipulator in his election campaign, and vowed to impose high tariffs on Chinese goods once he was President. With his swearing in ceremony only a week away, Chinese leaders are waiting to see if Trump goes through with his promises which could spell doom for the Chinese trade economy, reports Reuters.
With the White House National Trade Council under Trump's administration to be headed by outspoken China critic Peter Navarro -- author of "Death by China" and a detractor of China's supposed economic war against the U.S. carried out by a subsidized manufacturing industry -- the China's exports may be severely limited in the following year.
"The trend of anti-globalization is becoming increasingly evident, and China is the biggest victim of this trend," customs spokesman Huang Songping told reporters. "We will pay close attention to foreign trade policy after Trump is inaugurated president."
Whether or not Trump immediately acts on his stance against China once in he's in the White House, does not matter a great deal. Analysts say the mere prospect of worsening U.S. - China trade relations are damaging the confidence of exporters and investors worldwide.
"Our worry is that Trump's stance towards China's trade could bring about long-term structural weakness in China's exports," economists at ANZ said in a note, reports AFP.
However, China is not going to take Donald Trump's instigative remarks without a fight. On Wednesday, Beijing announced an increase in anti-dumping duties on imports of certain animal feed from the United States as compared to last year.
Also, Chinese President Xi Jinping is expected to defend globalization and talk about his vision for the world economy at the World Economic Forum at Davos next week.