Chinese Pastor Tortured Into Confessing to Spying Charges, Sentenced to Prison for 2.5 Years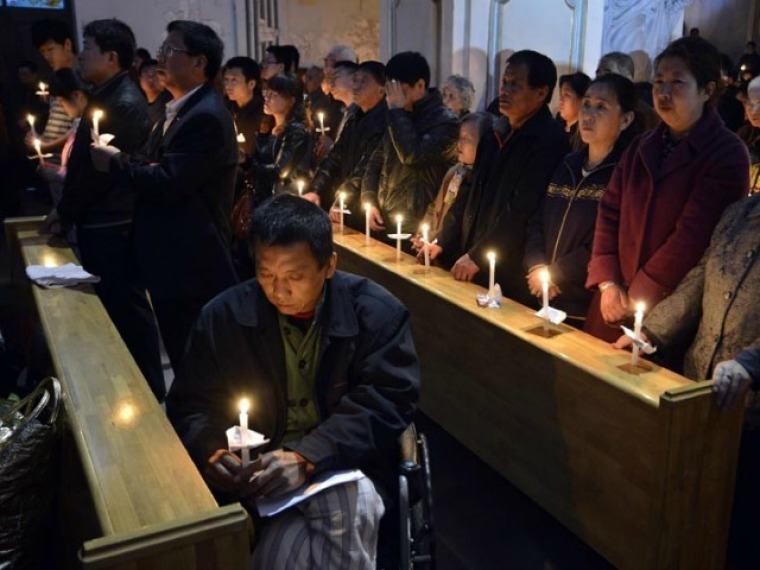 A prominent house church pastor in southwest China's Guizhou province has been sentenced to two and a half years in prison after being tortured into "confessing" charges related to "divulging state secrets."
The South China Morning Post reported on Sunday that 39-year old Li Guozhi, also known as Pastor Yang Hua with the Living Stone Church, will seek an appeal over the verdict, which was announced last week.
Yang has been detained since December 2015, when government officials accused him of trying to prevent authorities from taking his computer and hard drive during a raid on the house church.
Shandong-based lawyer Zhao Yonglin has accused Communist Party officials of ordering the pastor to be tortured and verbally abused into making confessions last year, although prosecutors have denied this.
"The so-called state secret was a document prepared by a temporary city administrative task force calling for the destruction of Living Stone Church. But the decision itself was illegal and should have been exposed instead," Zhao said.
Living Stone was shut down last year, with officials sealing the church's office and suspending its bank accounts.
Chen Jiangang, another lawyer for the pastor, said the heart of the case is not about the spying charges, but the ongoing political persecution in China carried out by the government.
"Even a day in jail is too much for an innocent person," Chen told Radio Free Asia. "I have only one thing to say about this. This isn't a judgement: it's persecution."
"This is a political case that has nothing to do with the law or the truth," he added. "This is political persecution pure and simple."
Persecution watchdog groups, such as China Aid, strongly condemned Yang's sentencing.
"This is nothing but purely barbaric religious persecution," said Bob Fu, president and founder of China Aid. "We urge President [Barack] Obama and President-elect [Donald] Trump to unequivocally condemn this brutal act."
Chinese underground churches have been targeted by a widespread campaign by the Communist regime which seeks to shut down church gatherings. State-run churches have also been affected by the ongoing church rooftop-cross removals, which have seen hundreds of Christians and human rights activists arrested for staging protests.
China Aid reported last week that several Christians in China's northern Hebei province were severely beaten by gangs hired by the Communist regime, after church leaders had refused to sell the land to the government.
A church elder with the surname Han revealed the brutality of the attacks Christians protecting Fuxing Church have faced.
"On the morning of Dec. 29, my son and his friend went out to eat, and, when they had finished eating, came out [of the restaurant]. Seven or eight gangsters surrounded them, dragged them from the car and beat them up. His friend was injured so badly that he could barely open his eyes. He was bleeding profusely, and his nose bridge was fractured," Han said.