Christian Aid Group World Help Activates Crisis Response to Aid Volcano Survivors in Guatemala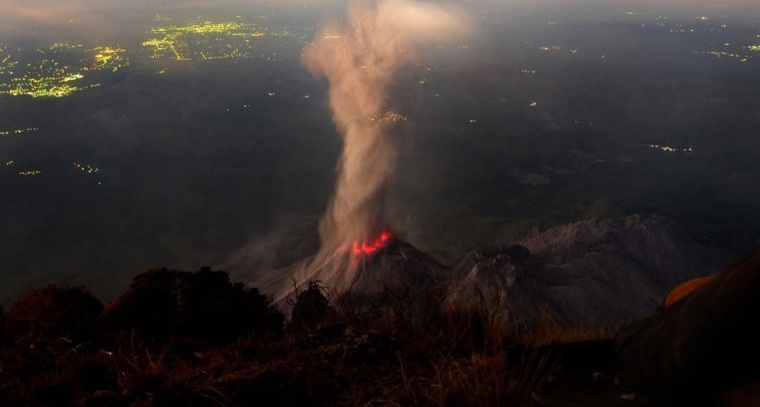 As the eruption of the Fuego volcano in Guatemala has killed at least 75 people since Sunday and about 200 others remain missing, the Christian humanitarian group World Help has activated its crisis response program to provide relief to families impacted by the disaster.
Over 1.7 million people have been affected and more than 3,000 have evacuated as Sunday's explosion has buried villages on the slopes with volcanic ash and mud, according to the BBC, which reported a new eruption Tuesday.
The eruption, which is being called the country's most violent in over a century, has also injured hundreds of Guatemalans.
World Help, which has been working in Guatemala for more than 11 years, says it's providing food, medical aid and personal hygiene items to affected families.
"Our hearts are broken for the loss of life and for the thousands of families that have lost everything," said World Help CEO and founder Vernon Brewer in a statement. "This is a moment when our kindness and compassion should meet the level of need. We are calling everyone who is able to give to help us provide emergency aid to families that have lost everything, and to give them hope for a better tomorrow."
Guatemala's volcano eruption is particularly dangerous because it has unleashed pyroclastic flow, which is a fast-moving mix of ash, rock and volcanic gases. It topped 1,800 degrees Fahrenheit, according CNN meteorologist Ivan Cabrera.
Erik W. Klemetti, associate professor of geosciences at Denison University, tells CNN that pyroclastic flows can tumble down a volcano much faster than what people, and even cars could outrun.
"Fuego is a very active volcano," volcanologist Janine Krippner explains, speaking to BBC. "It has deposited quite a bit of loose volcanic material and it is also in a rain-heavy area, so when heavy rains hit the volcano that is going to be washing the deposits away into these mudflows which carry a lot of debris and rock. … They are extremely dangerous and deadly as well."
Sergio Cabañas, the chief of Guatemala's Disaster Relief Agency, was quoted as saying that no evacuation alert was issued before the volcano erupted Sunday.