Christian Bakers Labeled 'Homophobic' for Refusing to Make 'Gay Marriage' Cake Say Faith in God Is Unshakable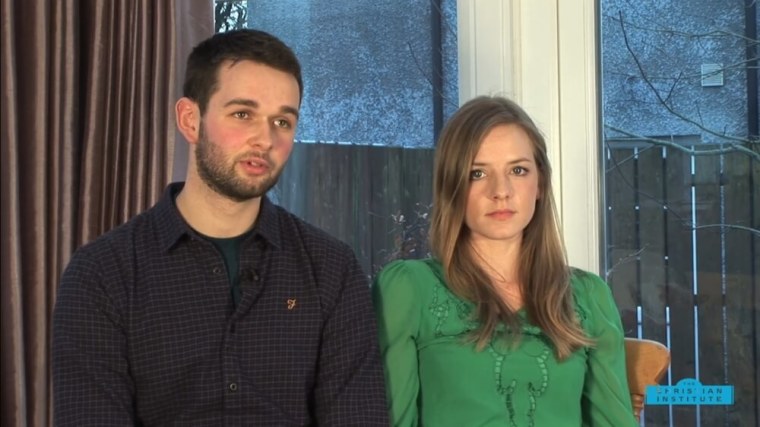 A conservative Christian couple from Northern Ireland who recently lost their appeal against a ruling that deemed their refusal to make a cake that read "support gay marriage" to be discriminatory, have said their faith in God remains unshakable and those who accuse them of homophobia do not understand their argument.
"We're disappointed with the way it went. They didn't consider how much our conscience affects us as Christians, in how we run our business, but we still believe that God is in control," Daniel McArthur of Ashers Baking Company said, according to Sky News.
He added that those who call them "homophobic" don't grasp their argument.
"I think whenever we've been called those names, the people calling them maybe don't fully grasp the arguments and what's at stake," McArthur added. "Or that as Christians, how our beliefs affect every part of our lives, including running our business, and the decisions that we make in our business."
BBC News reports that the couple refused an order in 2014 at their Belfast cake shop to make a cake that read: "Support Gay Marriage."
The McArthurs argued in court that their Christian beliefs, which recognize marriage only as a union between one man and one woman, did not allow them to take on the order.
The three Appeal Court judges ruled, however, that creating the icing did not amount to actually supporting gay marriage, and that the bakers had discriminated against gay rights activist Gareth Lee because of his sexual orientation.
"The fact that a baker provides a cake for a particular team or portrays witches on a Halloween cake does not indicate any support for either," the judges wrote.
They added: "The reason that the order was cancelled was that the appellants would not provide a cake with a message supporting a right to marry for those of a particular sexual orientation.
"This was a case of association with the gay and bisexual community and the protected personal characteristic was the sexual orientation of that community. Accordingly this was direct discrimination."
Amy McArthur explained that despite the disappointment of losing the appeal, the couple are happy that God has been strengthening them.
"It's fair to say it's been a hard time, God has been our rock and really through our trust in Him we've been able to be unshaken and unmoved by it," she explained.
"He's used this time to strengthen our faith in Him and that's only been a good thing for us as individuals, for our marriage and for our family. We are thankful that he's used a very hard thing to bring about a lot of good in our lives."
The Christian Post previously reported that the McArthurs' have received support from gay rights activist Peter Tatchell, who called the verdict: "a defeat for freedom of expression," according to Sky News.
"As well as meaning that Ashers can be legally forced to aid the promotion of same-sex marriage against their wishes, it also implies that gay bakers could be forced by law to decorate cakes with homophobic slogans."