Christian Children Are Being Bullied by Muslim Migrants in Germany, Priest Says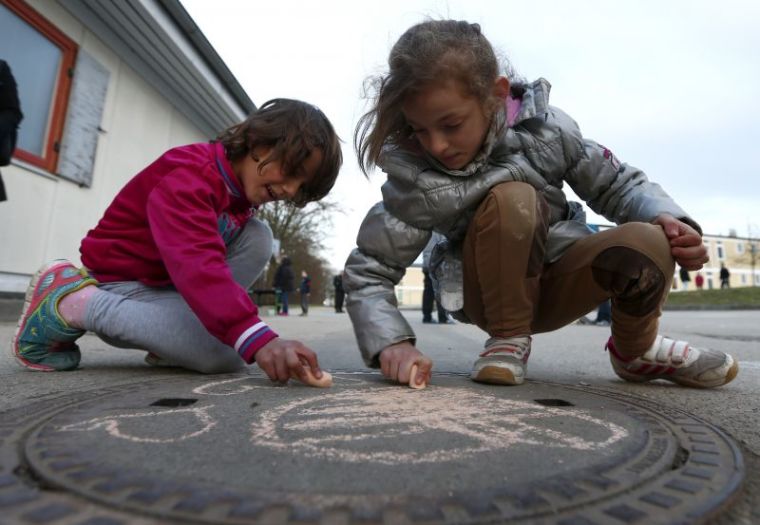 A Roman Catholic priest who works closely with migrants in the German town of Leipzig says although Christian migrant children have fled persecution in the Middle East, they are still suffering from systemic bullying at the hands of Muslim migrant children who attack them because of their faith in Jesus Christ.
Father Andreas Knapp told German radio network Deutschlandradio Kultur that Christian migrants who came to the country seeking refuge from their homelands are still facing persecution carried out by Muslim migrants who are not integrating to the societal norms of Western culture.
Knapp, who belongs to the the Little Brothers of the Gospel order of priests and works to help refugees regardless of their religion, said he runs a study club for migrant children and told the news outlet that many Christian children encounter bullying from Muslim migrant children, who greatly outnumber Christian students at migrant integration schools.
He explained one instance when a Christian migrant child was bullied so badly that he had to change schools.
"Yes, there were problems here at a school in our city district, where Christians and Muslim children, who were relatively new in Germany, were in the class of integration. The Muslim children teased a Christian boy who had a cross," Knapp explained. "They have probably been disrespectful, perhaps even [have] hatred for Christians from their homeland."
Knapp explained that although the boy confronted his teacher about how he was being abused and mistreated by Muslim children, the teacher couldn't do much to intervene.
Knapp added that he even confronted the teacher about the Christian child's situation but the only solution they could find was having the child switch schools.
The 58-year-old priest told of another bullying situation that affected a 13-year-old Christian migrant from Syria. The Syrian child told Knapp that Muslim children were bullying him at their refugee camp and integration school.
"There were a lot of children who were all Muslims, and I was the only Christian," Knapp recalled the child telling him. "When I would go to them and say, ' Let's play football,' they said, 'No, you're a Christian!' Then they insulted me because I eat pork."
Like the other Christian boy that Knapp mentioned, the 13-year-old Syrian Christian was also forced to switch schools because of the bullying problem. Although the teen is doing much better at his new school, his mother told Knapp that she still has cause for concern.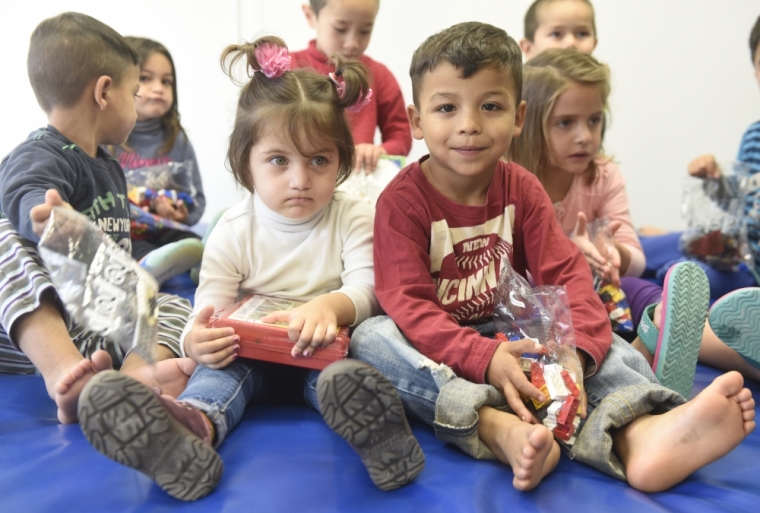 "I and my children are always afraid," Knapp recalled the Christian mother telling him.
Knapp told the news outlet that he understands the Christian family's fear.
"These are very deep injuries and, of course, there is the fear that this could happen again," he said. "Until one learns that different religions can respect one another, that will be a long learning process in our society."
Knapp then urged teachers and others to adequately teach migrants about the principles of religious freedom guaranteed by the German Constitution.
"Because it is important that people learn that they deal with such conflicts in dialogue, and it is also important to talk to one another and to say that religion is a decision of the individual that one must respect," Knapp said. "And you cannot refuse or bully someone because he has made a different decision."
As Germany has been forced to deal with the arrival of over 1 million immigrants from the Middle East, reports have highlighted the growing problem of Muslim migrants harassing Christians and pressuring them to convert to Islam.
A study produced by the Christian persecution watchdog organization Open Doors in May, which features interviews with 231 Christian refugees, found that about 86 Christians had been physically and sexually assaulted by Muslim refugees. Meanwhile, 70 Christians refugees have received death threats because of their faith.
Additionally, about 75 percent of the respondents said that harassment from Muslim migrants was a "frequent" problem.
In October, Open Doors Germany released a report that reveals at least 743 Christian refugees have been  attacked in German refugee camps in 2016 alone.

"The documented cases confirm that the situation of Christian refugees in German refugee shelters is still unbearable," the report states. "As a minority they are discriminated against, beaten up by and receive death threats from Muslim refugees and partly by the Muslim staff (securities, interpreters, volunteers) on grounds of their religion."
"Taking these new cases into consideration there are now 743 Christian refugees who have reported religiously motivated attacks," the report continued. "With more staff at hand, a significantly higher number of cases could have been included in the survey."