Christian Doctor Investigated by Medical Board After Retweeting Posts Opposing Transgender Ideology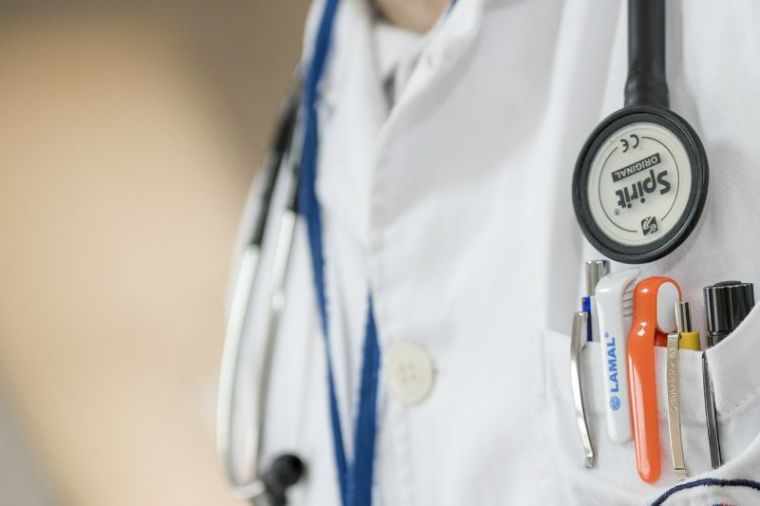 A Christian conservative doctor is reportedly being investigated by the prosecutorial arm of the Medical Board of Australia for retweeting posts that were critical of "radical gender indoctrination" of children.
Dr. David van Gend, a general practitioner from Toowoomba, Queensland, recently found himself in hot water months after he retweeted posts by Conservative Party Senate candidate Lyle Shelton.
One of the tweets in question featured a picture of Shelton posing at an event in Brisbane with Ryan Anderson, a senior fellow at the Washington-based Heritage Foundation and a prominent critic of transgender ideology who authored "When Harry Became Sally: Responding to the Transgender Moment."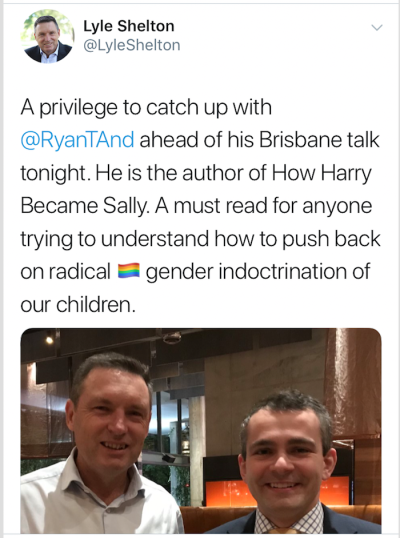 The other tweet was Shelton's promotion of an article by conservative columnist Miranda Devine. The article criticized gender fluidity classes in schools and was titled "SSM (same-sex marriage) has led exactly where we were warned it would."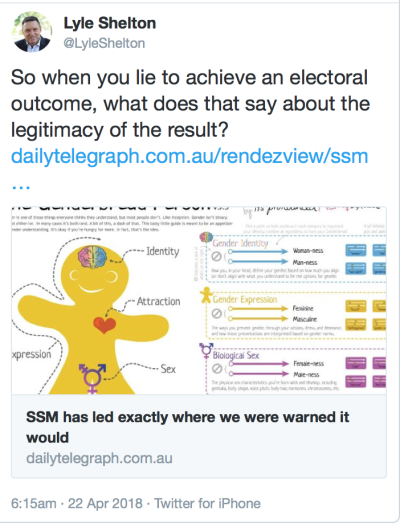 According to a Devine column posted on Saturday by The Daily Telegraph, van Gend received a "notification about your conduct" from The Australian Health Practitioner Regulation Agency two weeks ago — three months after he retweeted Shelton.
AHPRA, which reportedly has authority to apply criminal sanctions on doctors, informed van Gend that a complaint was filed questioning his professional conduct and told him that he was being investigated for violating board policies.
AHPRA alleged that the doctor may be guilty of "discriminatory conduct" because of his retweets.
"Van Gend, a conservative Christian, retweeted these tweets without comment. That is the sum total of his offending," Devine wrote.
More specifically, the AHPRA notification contended that while van Gend has presented himself as a medical practitioner, he has provided information that is "clearly not medically, psychologically, not scientifically based."
"The practitioner has 'retweeted' Mr. Lyle Shelton's tweets promoting books that 'push back on radical gender indoctrination of children', and an article titled 'SSM has led exactly where we warned it would,'" the complaint reads.
Devine reports that van Gend must explain in writing by Thursday whether his retweets promote the "health of the community" and "advances the health and wellbeing of individual patients."
Officials with AHPRA could not be reached by The Christian Post for comment by press time. A response is pending.
Van Gend's case could be one that has huge implications for the free speech rights of conservative and religious doctors in Australia.
In a press release, Shelton came to van Gend's defense, saying that the implications of his case reach far beyond the medical field.
"If the Medical Board can punish a medical professional for questioning that children's gender is fluid, God help the parents who try and protect their kids from being indoctrinated at school," Shelton said in a statement. "If the Medical Board is so confident that children's gender is fluid, why doesn't it allow discussion and debate? Why must it use its power to crush even the questioning of contested science? It is much easier to shut people up than to have a proper discussion but sadly free speech is not the way of modern politically correct elites."
Along with being a family doctor, van Gend also served as a spokesperson for the Coalition for Marriage during last year's postal survey on same-sex marriage legalization. Van Gend authored the 2016 book Stealing from a Child: The Injustice of 'Marriage Equality.'
Although the medical board has seemingly accused van Gend of promoting information that "clearly not medically, psychologically, not scientifically based," scholars and medical experts critical of the promotion of gender reassignment therapies have pointed out that there is still much research needed to show the long-term health effects of such therapies.
This month, a survey based on about 5,000 Kaiser Permanente patients who have undergone gender transition hormone therapy in the United States found that biological males who take hormone drugs to transition into female are anywhere from 80 to 90 times more likely to suffer a heart attack or stroke.
"The fact that some public schools want to keep this information from kids even while promoting transgenderism is outrageous," Cathy Ruse, a senior fellow in legal studies at the Washington-based Family Research Council, told The Christian Post last week. "They're willing to treat kids as lab rats to advance their ideology."
Although the study found higher rates of health risks for men taking hormone therapy to transition to female, the study could not make that same conclusion for females using hormone therapy to transition to male.
"And how ironic that this study shows how much male-female biological differences really do matter," Ruse said. "Medical treatments that are beneficial to one sex can be detrimental to another."