Christian Filmmaker Ray Comfort Blasts Hollywood's 'Noah' Movie; Will Release His Own Film on Noah
Oscar-winning actor Russell Crowe has urged Pope Francis to watch his biblical epic "Noah," but Christian evangelist and award-winning filmmaker Ray Comfort says the "sensational" film cannot be called a "biblical adventure." Comfort has produced his own version of "Noah."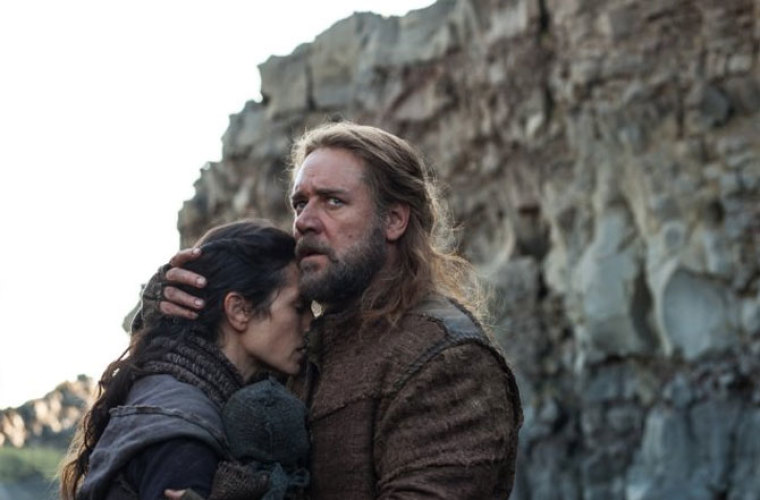 Crowe-starred $125 million blockbuster "Noah" is set to be released in theaters on March 28. Comfort's movie, "Noah and the Last Days," will be released the same day on YouTube and DVD.
Comfort's criticism comes days after Crowe tweeted, "[G]iven his environmental focus/scholarly knowledge, trying to screen #Noah for Pope Francis."
The actor tweeted to the pontiff again, this time saying, "The message of the film is powerful, fascinating, resonant."
He also tweeted, "Holy Father @Pontifex, it would be my deepest pleasure to bring the @DarrenAronofsky film to you to screen. That this may happen Inshallah."
"It seems like a 'hail Mary' to the pope," responded Los Angeles, Calif.-based Comfort in a statement. "Perhaps he (Crowe), Darren Aronofsky (the director) and Paramount should have listened to their critics, when they had prescreening a long time ago."
The producer of "Noah," Scott Franklin, recently told Entertainment Weekly, "Noah is a very short section of the Bible with a lot of gaps, so we definitely had to take some creative expression in it. But I think we stayed very true to the story and didn't really deviate from the Bible, despite the six-armed angels."
Comfort doesn't agree. "They have no qualms about sensationalizing the story of Noah in order to make it more profitable," he says. "That's their bottom line. But the movie strays so far from the biblical account that it omits its essential message – God's judgment for man's sin and evil."
Taking "poetic license" on the story further erodes the public's perception of the biblical account, Comfort argues. "That's why we produced our version of NOAH, which looks at him from a different perspective. We reveal ten undeniable Bible prophecies that link to Noah, and show that we are living in what the Bible calls 'the last days.'"
The Christian filmmaker adds, "Maybe they will even consider making a sequel called 'Muhammad,' where they portray him as an evil character as they did with Noah, and see if Moslems file in two-by-two to see it. But they wouldn't dare malign Muhammad's character, because they know that there would be serious repercussions. With 'Noah' they have shown that they have no respect for Christians and Jews, by painting Noah as a psychopath."
Ken Ham, President of Answers in Genesis, has called Comfort's film, "a powerful evangelistic tool." Eric Hovind, President of Creation Today, has praised it as "inspiring and convicting."
"Surely no educated person could believe that Noah and his ark ever really existed," says the film's website. "Wouldn't it be impossible to fit millions of species of animals into one boat? And what evidence is there (if any) for a worldwide catastrophic flood? However...what if it did all happen exactly as the Bible says? What would that mean? Who was Noah, and why is the amazing account of his life so relevant to you in the 21st century? Don't be caught unaware. Time may be very short. Will you be ready?"
Comfort adds that Hollywood should know what it takes to have success at the box office. "All they need do is make a movie about the Bible, have their 'poetic license,' but stay true to the Scriptures -- and we will support you by the millions."