Christian Missionary Heidi Baker Pleads for Prayers in Mozambique Amid Beheadings, Islamic Terror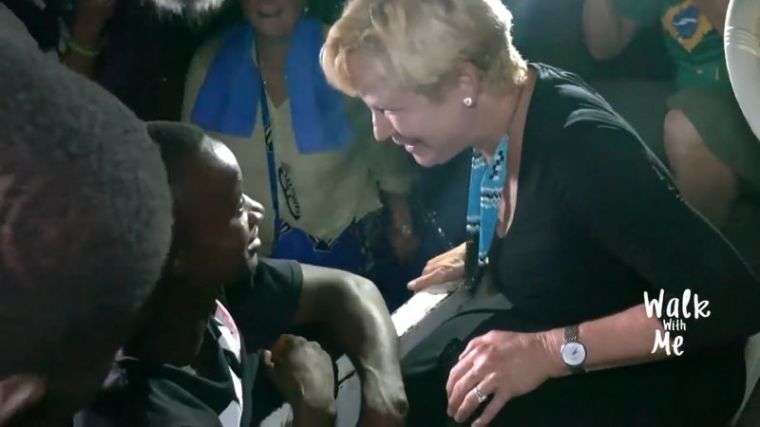 Christian missionary Heidi Baker, CEO of Iris Global, has asked for believers around the world to pray for her and her team in Mozambique, which has seen the rise of a Boko Haram-like Islamic terror group that has been carrying out beheadings and other atrocities.
Speaking of the terror group, called Al Sunnah wa Jama'ah, Baker posted in a statement on Facebook on Sunday:
"They are targeting anyone who opposes their brand of terror. In the last few weeks these attacks have intensified in frequency and brutality. Each attack has involved killing and burning houses. People were beheaded in at least six villages, two of which are within two hours drive of our Pemba base. Villagers are fleeing for their lives, carrying nothing with them, and have become refugees in the bush or on offshore islands."
The Christian humanitarian group leader said that her team in Mozambique is evaluating daily the situation, looking to determine the best course of action.
"Based on the current situation, we feel confident to remain home in Pemba with our missionaries and Mozambican team. However, the government has canceled visas for our Harvest School students for security reasons, and they are having to leave within a few days for South Africa where the school will continue," she revealed.
"Please pray with us in this troubling time for God's strength for our brothers and sisters living all over our province of Cabo Delgado, that we can all shine more than ever in these dark days."
Government officials reported at the end of May that 10 people, including women and children, were beheaded by the jihadists in the Monjane village in the Cabo Delgado province.
The victims included at least two children and four women, with national police spokesman Inacio Dina vowing that the attackers will be hunted down and brought to court.
Persecution watchdog group International Christian Concern said on Wednesday that Al Sunnah wa Jama'ah started off as a religious sect of Islam, but in recent months has turned violent in the East African nation, murdering at least 35 people in the past month alone.
ICC added that the group is being compared to Boko Haram, the radical organization in Nigeria.
In an update on Tuesday, Baker wrote on Facebook that Pemba, where the Iris Global staff are based, is "more or less safe."
"We are taking precautions with curfews and the Harvest School students are going to continue in South Africa. Please continue to pray for the people of the entire province as many many villagers have fled their homes in fear," the missionary urged.
"Thousands have been displaced. Many are sleeping outside without supplies. We are praying night and day for the right strategies to bring aid and comfort to our neighbors in such terrible distress."