Christian Monks, Students Refuse to Flee 4th-Century Monastery Near ISIS-Controlled Mosul; 'God Protects Us'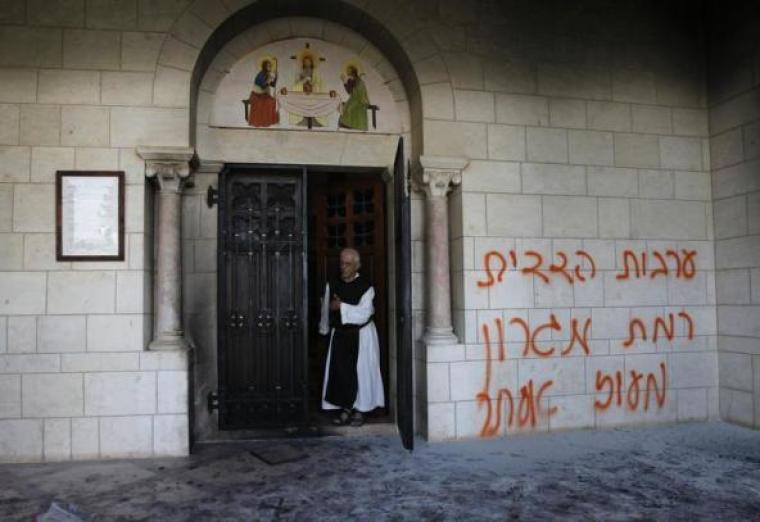 Three monks and six students have taken refuge in the ancient monastery of Mar Mattai in northern Iraq, just 12 miles from the Islamic State-occupied Mosul City, not willing to flee, and expressing "their faith that this is a secure place."
Erbil's Chaldean Archbishop Bashar Warda said a small unit of the Kurdish military is protecting the nine Christians but that's not why they believe they are safe in the shrine, also known as St. Matthew's Monastery.
"There is a kind of feeling that they cannot express but they at least feel relaxed in a way that even if, God forbid, something would happen, they are in safe hands," Warda told Catholic News Agency.
Many people in nearby villages have fled as the Islamic State terror group, also known as ISIS or ISIL, now maintains control over much of the region.
ISIS, an offshoot of al-Qaeda, is seeking to establish a caliphate in the Levant region and beyond, and is fast expanding its control in Syria and Iraq. The Christian minority is one of its main targets.
An international coalition led by the United State has been launching airstrikes on ISIS targets. "We can see the battles and the airstrikes from here in front of us, especially at night. The sky lights up at night, but we of course are not scared. God protects us," Yousif Ibrahim, one of three monks, told USA Today.
Situated atop Mount Alfaf in Nineveh Plains, it is recognized as one of the oldest Christian monasteries in existence. Currently maintained by the Syriac Orthodox Church, the monastery has a magnificent library with considerable collection of Syriac Christian manuscripts.
Sahar Karaikos, one of six students at the monastery, believes in the wisdom of his teachers. "We are not scared, because our teachers give us a feeling of peace here, but we know we are on the front lines, and in seconds the Islamic State could be here," he was quoted as saying. "I don't even want to think or speak about the destruction the Islamic State would cause if they took our monastery."
Last June, ISIS seized the nation's second-largest city of Mosul in an offensive. Two months later, the Sunni terror group also captured surrounding areas.
ISIS is destroying the Christian heritage in areas under its control, but Archbishop Warda said the terrorists have not been able to destroy the people's faith. "They've destroyed walls and historical sites, but they were unable to destroy the faith of the community. And that's the good news. That our people are strong enough to leave everything behind and just stay Christians."
ISIS has executed 2,618 people, including 1,511 civilians, since last June, when it declared its "Caliphate," according to the U.K.-based Syrian Observatory for Human Rights, which documented at least 464 executions over the last two months alone.
The overall executions included those of 23 children and 32 women. The executions were carried out mostly by beheading, shooting or stoning. ISIS has also executed 139 of its own members for "exceeding the limits in religion and spying for foreign countries," mostly after they were trying to go back to their homes.