Christian NBA Star Steph Curry, Wife Ayesha Celebrate Blessing of 3rd Child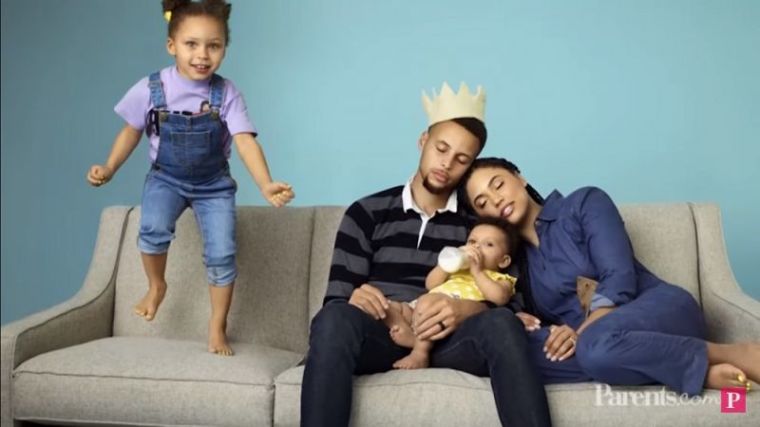 Popular Golden State Warriors player and outspoken Christian, Steph Curry, has announced that he and his wife, Ayesha, are expecting their third child.
"Baby No. 3 Mood right here! Thankful for @ayeshacurry every single day for being the heartbeat and spirit behind our family. Better be ready for the R&R show," Steph wrote on Instagram along with a video of his wife and daughters celebrating the news.
Ayesha, a celebrity cook, also made an announcement by posting a photo of herself wearing a T-shirt that says "Preggers."
"Hey, how did this happen?!. Curry party of five. Feeling very blessed and very sick. Yippie! #curryfor3," she captioned her post.
In her cookbook, The Seasoned Life: Food, Family, Faith, and the Joy of Eating Well, Ayesha shares 100 of her favorite recipes that the whole family can participate in making.  The book even includes personal stories about she met her husband.
Before the Golden State Warriors star point guard and Ayesha became parents to their first two children, Riley and Ryan, the couple met at a North Carolina church youth camp. Although the Currys met in high school, they spent those formative years focusing on God.
"I wasn't allowed to date in high school," Ayesha told Parents magazine. "We always laugh that we were both focused on God."
They reconnected in college before getting married at age 23. The Currys celebrated their fifth anniversary in July, and the cooking TV show host named faith as a key ingredient to their marriage's success.
"Celebrating five years of marriage, love, growth and faith. Feeling like I'm on cloud nine," Ayesha wrote in an Instagram picture of the couple on an airplane headed to France to celebrate their anniversary.
The Currys have been vocal about their faith and marriage and now the couple are preparing for another "blessing."